4 Reasons to Use Mobile Learning for Sales Performance Support
Mobile learning has gained a plenty of attention in the last few years, making it one of the go-to strategies for sales trainings. This blog highlights four reasons why you should implement mobile learning to improve your sales performance support.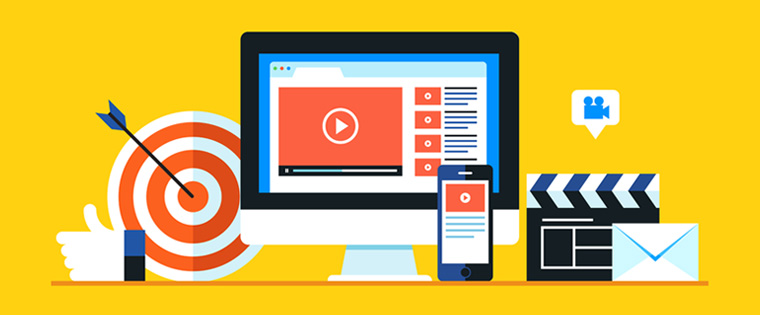 Sales people are everywhere. Spread over different locations across the globe, sales reps are often on the road, mobile. In order to give customers accurate information and make good sales, they rely on up-to-date information about latest products and also need regular access to training materials. When training is served through traditional practices:
Sales reps find it difficult to retain the overload of information leading to poor performance
Rarely any attempt is made to ensure that the sales reps are applying the training they receive
Lack of a performance support mechanism fails to assist them at the right moment of need
Mobile learning (or m-learning) courses, which have gained plenty of attention in the last few years, are one of the convenient methods organizations use to overcome the problems of traditional sales trainings. This blog highlights four reasons why you should implement mobile learning to improve your sales performance support.
1. Modern sales force learns on mobile devices

According to a report by Ambient Insight 2012-2017 Worldwide Mobile Learning Market, seventy percent of people use mobile devices for e-learning. Be it at work or in the field, the modern sales force accesses an abundance of information in an instant using a mobile device. The convenience and accessibility of a mobile device lets sales reps digest the information anytime-anywhere.
Mobile learning modules, embedded with interactive and engaging information about the latest products, can be delivered to these devices for easier access. Today's authoring tools allow learning and development professionals to design m-learning that is not just mobile-friendly but also responsive which means they can be also accessed on different devices, irrespective of the screen size.
2. Mobile learning is short and crisp learning
While creating mobile learning, instructional designers factor in the short attention spans of modern learners and keep the courses short, engaging and crisp. These learning modules consist of only the most important snippets of information or "need to know" information, making it easier to digest and process which in turn ensures the effectiveness of the sales training program.
Furthermore, mobile learning is created keeping in mind the mobile device's storage limitations, paying close attention to the overall file size of the course. This helps in making sure that it does not compromise on the storage capacity of the device, and can be easily downloaded by the sales reps for both offline and online viewing (this is mostly helpful for sales reps working in remote locations).
3. Easy to update sales reps on latest product information
In most cases like I mentioned, sales reps need access to learning materials outside of the online training environment. Consider a scenario where a sales rep needs to learn about the latest product in minutes before meeting the next customer. The customer already knows everything about the product they own from the company but the sales rep does not. How do you make sure that the sales rep learns the product features on time? By using the mobile learning strategy, learners can be sent a short video tutorial (through the LMS) explaining to them the product features at a glance, providing them with the moment-of-need support, boosting sales performance and productivity

Also, unlike any other training method mobile learning can be rapidly developed thanks to the many authoring tools available. These rapid development tools offer quick turn-around time allowing courseware designers to develop m-learning in quick time so that organizations can update the necessary information and roll out the courses quickly.
4. Access to training content in remote areas
Sales people are not just restricted to cities. There are several sales employees who work in remote locations where there is little to no internet connectivity. Sales reps who work in remote locations need to be given support that allows them to work in diverse settings and overcome customer objections.
However, mobile learning hosted on a learning management system (LMS) can be used to create external resources that can be referred to as they are needed, when they are needed by the sales reps. These are called performance support tools and can be in the form of short videos, interactive PDFs or eBooks.
Organizations that sell a wide variety of products have diverse sales teams. The products these sales reps sell differ from one sales rep to another. Accommodating consistent training, offering performance support on these various products all while keeping the training engaging to a globally dispersed sales team is a difficult task.
But as we have seen, these challenges can be easily resolved through mobile learning. For a modern and multi-device sales force, m-learning is clearly the most ideal means of performance support. Especially, in this day and age when every customer comes with his/her own needs, mobile learning equips the sales reps with the right information at the right time.