The What and Why of Microlearning for Your Learning Strategy [Infographic]
Microlearning helps you and your learners with various benefits. Learn the and why of having microlearning in your learning strategy.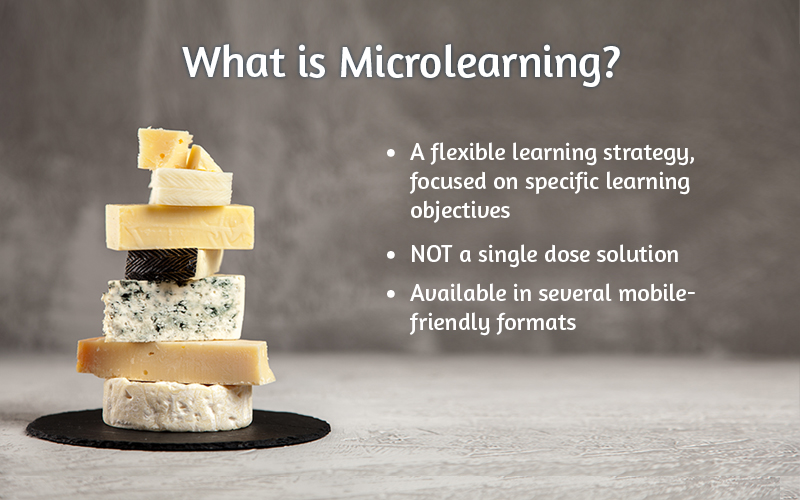 According to the Docebo report 'Enterprise E-Learning Trends 2020', 57% of employees prefer accessing learning modules on the move. And we are talking of microlearning here because it helps you make this a reality – help employees learn on their preferred devices, at their own pace, and offer 'need-to-know' information. Only of course, if implemented in your learning strategy correctly!
If you're wondering what microlearning is, the following infographic is a great resource. Microlearning is small nuggets of information, usually not more than 10 minutes. It is not always a video. It can be used in a variety of ways to enhance individual and organizational performance. Also, microlearning is not a new concept, this idea has been around for a long time.
It has a benefit over eLearning modules because microlearning is very easily reused and repurposed. With its small size and variety of formats, it enables faster impact on desired results, with immediate and relevant value. You can use microlearning for effective knowledge transfer in any part of the training – pre-training, training, or post-training.
Microlearning goes best with mobile learning, aiding in pre- and post-training purposes of corporate training. This is a great benefit to enhance your millennial workforce's performance! Not only that, it has many advantages for your learners – it :
Provides immediate and relevant value
Engages, immerses them, and offers variety
Facilitates collaboration
Similarly, have a look at the benefits microlearning has for your organization – it:
Sustains, enhances, and drives performance
Decreases development and delivery time and costs
Minimizes stakeholder and SME (subject matter expert) time
To know more about the what and why of microlearning in your eLearning strategy, take a look at this infographic.