5 Common Myths About Microlearning – BUSTED! [Infographic]
Is microlearning only about short learning nuggets? Is it only delivered in the video format? Is it the same as performance support? Can it be used in all situations? How well do you really know microlearning? Read on to learn the truths about microlearning.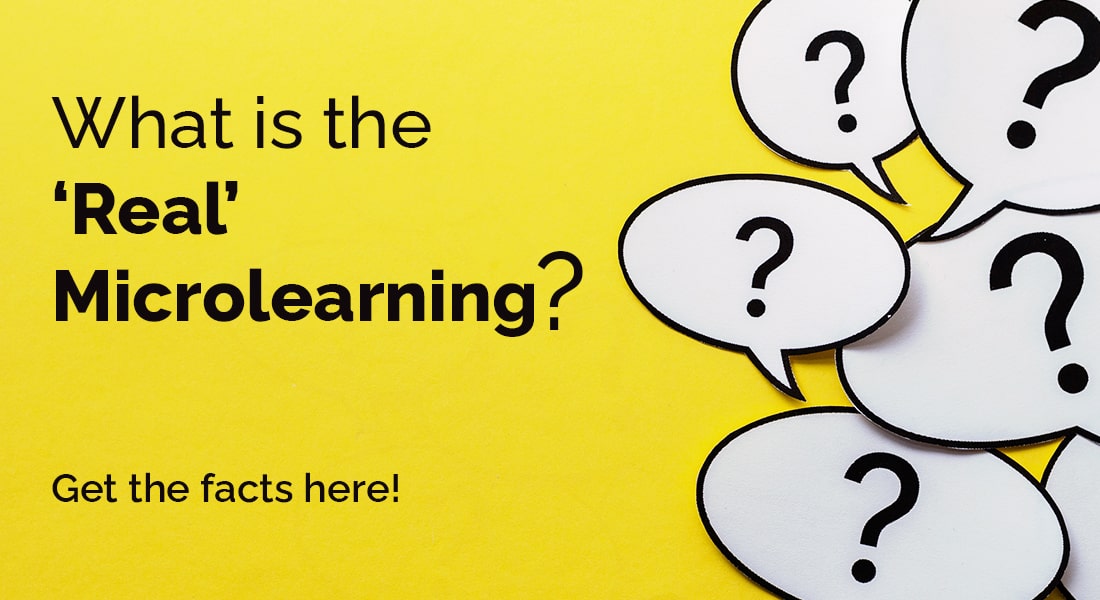 In today's fast-moving world, your learners are constantly struggling with packed schedules, dwindling attention spans, never ending to-do lists, blurred boundaries between home and work, and a ton of distractions. So how do you approach employee training in such a scenario? Well, through microlearning, of course!
What is Microlearning?
Microlearning is a flexible learning approach that can be used in a variety of ways to enhance individual and organizational performance. It offers small easily digestible chunks of information, each module focusing on a single learning objective.
Each learning unit can be completed by the learner in 5 to 10 minutes and in one go. Microlearning modules can include a whole variety of formats such as videos, GIFs, quizzes, animations, infographics, interactive PDFs – in fact, the sky is the limit.
In spite of its utility and the variety of ways it can be used, microlearning has a lot of myths and misconceptions floating around it. And sometimes, it can be tough to separate fact from fiction. That's why we thought we'll clear the air by giving you some facts and dispelling the myths around microlearning.
What Microlearning is NOT
Microlearning's increasing popularity in corporate training has our current learning challenges and training demands to thank. It's true that microlearning takes care of our learning needs; however, microlearning is NOT:
A new concept: The idea of using small, focussed nuggets has been around for a long time
Just one format: Video, in particular
Synonymous with performance support: Microlearning can also be used for standalone training or as part of a blend
Limited to a fixed time period: It depends on the learning objective being addressed
So, those were some truths about microlearning debunking the myths. Let's now see what microlearning actually is.
Characteristics of Microlearning
Microlearning solutions are:
Short and focused: Each module is short and crisp, ideally covering the need-to-content of one learning objective.
Easily accessible: Microlearning modules are easily accessible across different platforms.
Microlearning has become quite the trend in the training industry due to its ability to provide short and crisp learning nuggets with just the right amount of information needed to achieve a specific learning objective.
If you have any more doubts, check this infographic to dispel the 5 most common myths about microlearning.