7 Frequently Asked Questions about Microlearning – Answered! [SlideShare]
If you're just starting out with microlearning, you'll have a lot of questions about it. What is microlearning and what it isn't? Is it the same as mobile learning? And so on. Read on for answers to these and other frequently asked questions on microlearning.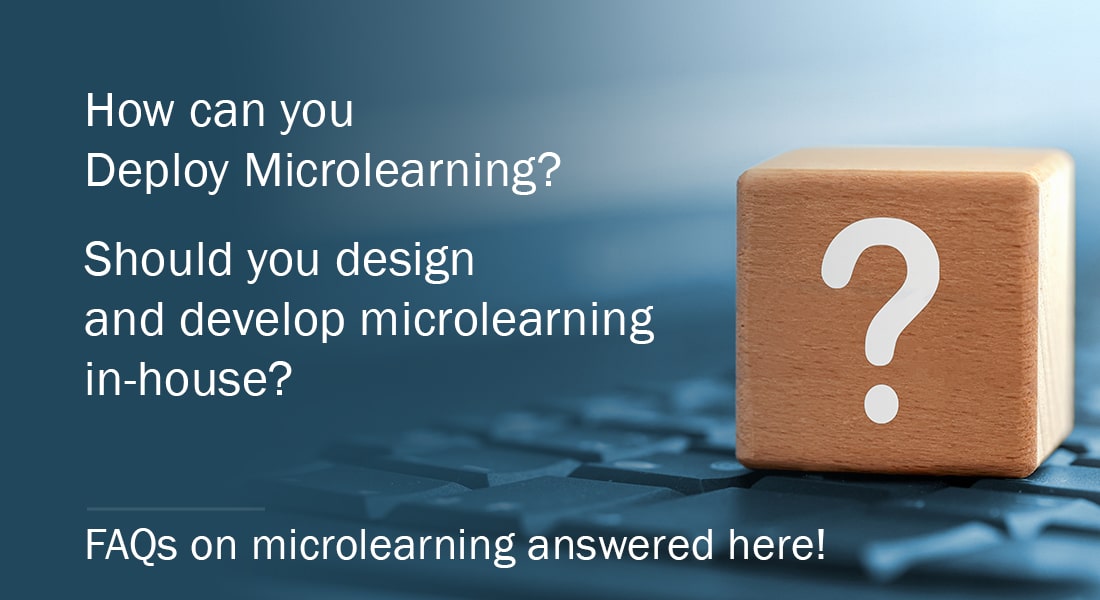 Microlearning has been shown in to improve information retention. Learning architect Ray Jimenez says (in his book 3-Minute eLearning that microlearning courses will help cut development costs by 50% and increase production speed by 300%.
Microlearning is a versatile and efficient training strategy that may be used to improve individual and organizational performance in a variety of ways. Each of its bite-sized chunks of learning deals with a single learning objective. It may be used on its own or as part of a blended learning approach, and it's an excellent way to provide learning when and where it's needed.
As it is mobile-friendly and focused on one learning objective, microlearning allows for 'pull' learning and may be used when learners want to revise their learning or learn something new in their spare time. And because microlearning assets can be 'pushed' to learners at regular intervals, it's also a wonderful way to fight the forgetting curve.
However, before deploying microlearning, it is critical to understand the fundamentals of this bite-sized learning strategy. If you are just starting out with microlearning, you'll undoubtedly have questions. Don't miss out on this list of frequently asked questions about bite-sized learning.
Parting thoughts
Microlearning solutions are particularly appealing to the current breed of Gen Y and Gen Z employees with short attention spans, who spend a significant portion of their workday away in the field. Microlearning can be used along with gamification, personalized learning, social learning, augmented reality, and other innovations as technology improves. So, use the power of 'small' in your training plan for massive game-changing results!
If you want to know the truth about common misconceptions on microlearning, and how you can develop high-performing micro assets, leverage learning analytics for microlearning, and a lot more on microlearning, just download this eBook – 'Where Does Microlearning Fit in Your Learning Strategy?'