Micro Videos: Can Your Organization Benefit From Them?
The blog will talk about some statistics on videos and the influence of videos in everyday life and also it will talk about why they are so popular.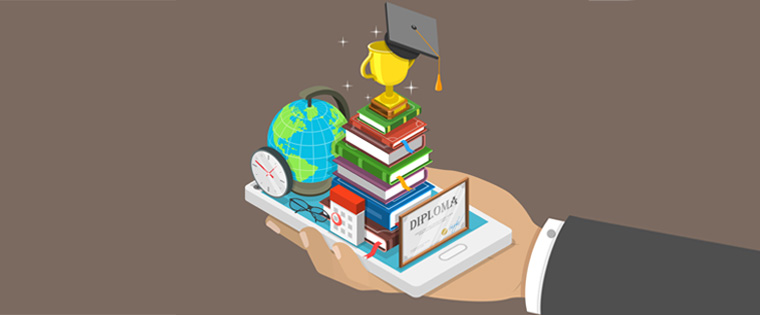 We have a darling in the eLearning industry – it's called microlearning. It's loved because it is powerful enough to overcome today's training challenges that revolve around a young and dynamic workforce that we know have:
Short attention spans
Busy lifestyles
Mobile workstyles
Low motivation levels
The need for instant gratification
Microlearning can conquer all these challenges because it is a small, digestible nugget of information that is provided at the time of need; making learning interesting, easy to access, absorb, digest, and retain. But, this article is not about microlearning; rather, it is about micro videos – a mode of conducting microlearning.
According to Forrester Research, employees are 75% more likely to watch a video than open an email or read documents. If you were given a choice between watching a quick 3-minute video and reading a 4-page document, you would prefer the video. This is because a short three-minute video is far more engaging, can be used to quickly walk a learner through a task or a topic, and the experience is far more enriching. Those are not the only reasons learners prefer micro video over text. Video changes the way employees learn, because it:
Makes use of vision (visuals) that is more powerful than the other senses
Stimulates more of the brain's senses (text, audio, visuals)
Increases retention of facts and figures
Removes the monotony of plain text and still images
Influences learning outcomes by providing a completely new experience, and therefore increases the chances of success
Can be shared easily and promotes collaborative learning
Forrester Research suggests a minute of video is worth 1.8 million written words. I'm sure you can do the math here and figure out that this is not true. We do know, however, that a picture paints a thousand words, so a moving picture must paint an awful lot of words.
Here are some key points to keep in mind when creating micro videos:
Provide information based only on what needs to be known. Resist the urge and the temptation to provide that little bit of extra information you are sure will help learners; instead, provide hyperlinks for nice-to-know information and additional information that can help the learning process.
Don't skip the storyboard stage, it will keep you focused on the information that must be provided.
Create additional videos for related topics. For example, if a process has 5 steps, create individual videos for each step.
Give learners control over the option to pause, stop, or playback wherever they need to.
Keep the micro-video 508 compliant wherever possible. For example, you can use subtitles for the hearing impaired.
Select an authoring tool that can cater to the requirements of the course and one that you find easy enough to work with.
Even though these are short videos, a lot of thought needs to go into their creation, so that learners gain access to information seamlessly. The optimum length of a micro-video is between two and three minutes. A lot will depend on the actual content itself, but make a video too short and you will fail to engage the learner, too long and you have lost them.
Is your current training program not producing the desired effects? Are retention rates low? Do company personnel flinch when they hear they need to take a course? Do yourself and everyone else a favor – develop a pilot microlearning video course, and experience the awesome difference.