Making a Business Case for E-learning? Tips to Make it Convincing
Read this post for tips to make a convincing business case to implement e-learning in your organization.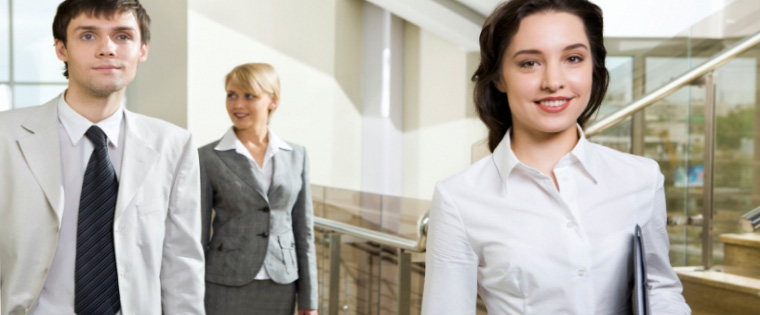 If you are convinced that implementing e-learning can offer significant benefits to your organization, you must also know how to present a convincing business case to the top management. You need to get their buy-in for the adoption and implementation of e-learning.
A good business case should justify the investment in an e-learning program with a detailed report on the costs and returns. If you create a convincing case, greater are the chances of it being accepted. What are the points your business case must contain to be convincing? Read on.
Current training and its shortcomings
If your organization has invested in classroom training so far, you must focus on its shortcomings vis-à-vis e-learning. While it may be a no-brainer to say classroom training implicates travel and accommodation costs for employees, it also means lost productivity when employees undergo this training. Trainer costs and paper and administration work also add to the cost.
While classroom training works for certain training objectives, it fails to hit the mark when training goals are complex or aim at a quick turnaround. For instance, if the organization wants to undertake a structured compliance training program for its employees across the globe within 2 to 3 months, classroom training will not work. Similarly conducting a sales training program for all sales personnel to improve your market share will be time-consuming.
Advantages of the new system being proposed
Coming to e-learning, highlight the fact that the core cost comes from development. The costs of updating the course are minimal if it is created using an authoring tool such as Articulate Storyline.
Other advantages include:
Lower cost per person for the training.
Approximately 40% of training costs are spent on travel and accommodation when conducting classroom training; e-learning saves these costs.
Productivity lost while undergoing training is lower, especially if employees are willing to undergo the training beyond work hours.
Time taken for training is reduced; e-learning gives employees the option to take the training modules they require; they can opt out of certain modules by showing their competency in a pre-test. By not going through the entire course, the time to competency and productivity are reduced.
E-learning does not involve paperwork or administrative efforts. Through an LMS, it is possible to automate course bookings, update training records, or generate records.
When it comes to meeting complex or deadline-driven training goals, e-learning delivers. Courses on compliance, sales, or product training can be developed and rolled out quickly to train a set of nationwide or worldwide employees.
Cost factor of e-learning
To make your case stronger, do a side-by-side analysis of the cost of delivering one hour of e-learning versus a classroom training session. Prepare a simple Spreadsheet indicating what it costs for an hour of trainer time, learner time , travel costs, opportunity costs, loss of productivity and compare it with the development cost of one-hour of e-learning.
Financial calculations can also be based on the reduction in time taken by employees to complete tasks, ability to perform new activities, or increase the quality of their work.
Risk factors
Implementing a new system comes with its own share of risks. Listing them out in the initial stage to the top management will spare them from unpleasant surprises later on. Factor in costs such as investment in infrastructure, authoring tools, and an outsourcing partner. Risks include employees' delay in adapting to the new method of learning and delays in project implementation. Your proposal should include these possible risks and also give solutions that can mitigate these risks.
Added benefits
While listing the tangible benefits e-learning implementation will bring to your organization, it is important to highlight the long-term and less tangible benefits as well. You need to point out that more than being a cost; e-learning is an investment in the human capital of your organization. For example, it means less hiring of more qualified staff which implicates less recruitment costs.
Employees performing their jobs well mean better customer and client satisfaction which can translate to more revenue. More importantly, e-learning empowers employees to develop their skills when they want, which translates to improved employee motivation and reduced attrition.
To make a strong business case for e-learning and get support of the top management, align the objectives of the training (by e-learning) with the business goals. Study the existing training practices and their shortcomings and focus on how e–learning will overcome them. Quantify this in terms of numbers and also highlight the less tangible and long-term benefits e-learning will bring to the business. You will have a winning business case in hand when you include these factors.
Can you think of more points to add to the business case? Do share with us.