It's Time to Leverage AI Tools for High-Impact Microlearning! [Webinar]
Microlearning is a popular approach among L&D professionals! Yes, for good reasons like improved retention, better learner engagement, etc. And these days AI is the talk of the town. Ever wonder what combining these both would be like? Join our webinar to find out!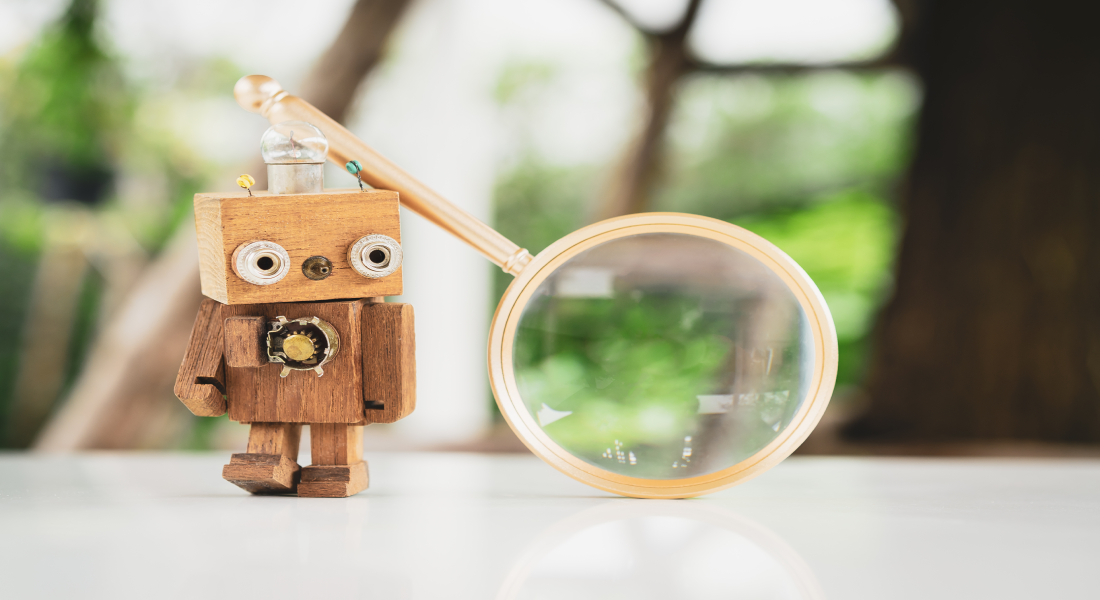 Being in the field of corporate training, I'm sure you must have thought of ways to boost your learners' knowledge and skills in a fraction of the time. Because let's accept it. Nothing beats the effectiveness and impact of corporate training that fits seamlessly into the learners' busy work schedule. Isn't it? An instructional design strategy that stands out among the rest in this particular aspect is microlearning.
But the name alone doesn't cut it. You need to ensure that the microlearning modules are designed keeping its characteristic features in mind. And to put your best foot forward, AI tools can help. Intriguing. Right? This is just the start. We've organized a webinar on designing high-impact microlearning modules by leveraging AI tools. So are you ready to combine the magic of microlearning and AI tools and attain desired results?
Microlearning Encapsulated
Microlearning is an approach that focuses on providing information in a short, concise manner. It breaks down complex information into bite-sized, easy-to-understand nuggets of information. One important thing that distinguishes microlearning from other instructional design strategies is that it aims to fulfill a single learning objective. Usually, the microlearning modules are 7-15 minutes in duration.
It tries to cover the need-to-know aspect of training. This prevents cognitive overload and anxiety that often results from lengthy training courses. In fact, microlearning is a great way to save time. Learners can easily reinforce and apply it because they don't have to go through the complete, long videos. Rather, they can play the short microlearning video that offers them the necessary, relevant information.
And this isn't all. Microlearning has a lot more to offer! Evidently, it facilitates:
Flexibility
Accessibility
Learner engagement
Just-in-time information
Cost efficiency, etc.
All these reasons leave no room for second-guessing why it is becoming an increasingly popular choice among training professionals and learners as well.
So let's check out the top 3 benefits of microlearning in detail that definitely steal the show.
Top 3 Benefits of Microlearning
Better Learner Engagement
With microlearning, you can take learner engagement to new heights. That's right! It taps into the learners' innate curiosity and desire to learn things in a more interactive manner. and offers them instant, relevant nuggets of information for better attention and engagement. Unlike the traditional monotonous, passive learning methods, microlearning incorporates several interactive assets that foster better attention and engagement.
While designing microlearning modules, you can include videos, audio, interactive PDFs, infographics, digital flashcards, etc. These elements facilitate an immersive learning experience and thus promote interest in learning. You can also leverage simulations, gamification, scenario-based learning, and storytelling to create high-impact modules.
Improved Knowledge Retention
One amazing benefit of microlearning is its ability to enhance knowledge retention. Yes! Since microlearning delivers information in small, bite-sized nuggets, it makes it easier for learners to process and understand the concepts. Once they have a thorough understanding, it enables better knowledge retention and recall.
And that's not all. Microlearning leverages various microlearning formats that attend to different types of learners. Whether it's a visual learner or an auditory one, microlearning allows you to capture their attention in the best way possible. For top-notch, effective microlearning modules, you can use animations, audio clips, and other eLearning interactivities to facilitate learner interaction with the training content. Know more about designing impactful microlearning by joining our upcoming webinar.
Offers Flexibility and Accessibility
Let your learners escape the confines of traditional classrooms and embrace the learning process in their own time and at their own pace. Curious to know how? Well, microlearning is a simple yet effective solution. It allows your learners to take up the training course anytime, anywhere (Yes, even on the go). Since the modules are of short duration, your learners don't need to dedicate a specific time to complete the course. Rather, they can finish the training module when they are traveling or taking a short break during the day.
Apart from that, microlearning modules are designed keeping the responsive element in mind. This makes it super convenient and accessible for the learners to continue learning whether it's on a laptop or their mobile phone.
To leverage the above-mentioned benefits, it is important to design microlearning modules carefully. So join our upcoming webinar and learn about creating effective, engaging, and learner-centric microlearning courses by leveraging AI tools.
Parting Thoughts!
Get ready to create some high-quality microlearning magic with AI tools. Save your spot for our upcoming webinar now! It is scheduled for the 20th of July 2023, at 11:00 AM EDT. The duration of the webinar will be 60 minutes, out of which 15 minutes will be dedicated to the Q&A session. Looking forward to your active participation and meaningful interaction. Don't miss out on this amazing opportunity to learn, implement, and grow. Register now!