Are You Aware of These Latest E-Learning Trends?
This blog shows you SIX relatively less known learning trends that are gaining momentum and shaping the future of training.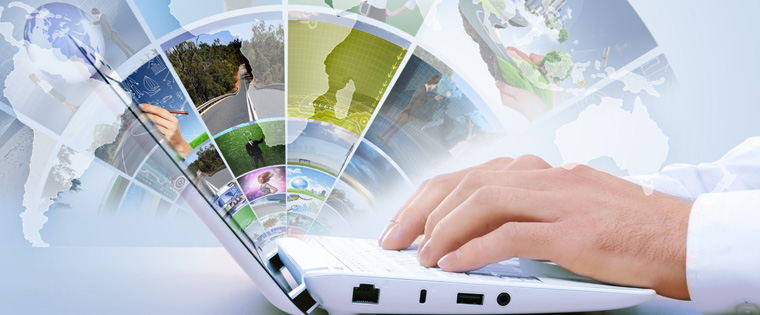 Web connectivity changed our lives in many ways, and learning is no exception. The exponential growth of the Internet and affordability of digital devices has made a significant impact on web-based training. Using technology the right way can make online learning more engaging, cost-effective, accelerate learning, and improve performance.
Let's see six relatively less known learning trends that are gaining momentum and shaping the future of training.
1. Cloud-based e-learning
Multinational organizations are moving toward cloud solutions. Data storage, enhanced security, and easy technical support features are drawing them to cloud platforms. Corporate training is inclining toward cloud solutions as Learning Management Systems (LMS) and authoring tools are shifting to cloud based systems.
Adding new features and updating e-learning course content is trouble-free and swift in the cloud.
The interactive and multimedia elements in e-learning courses can occupy substantial space if the course is deployed in a local server and decrease the speed of accessibility as the file count increases.

You won't these storage problems in Cloud as data is backed up at regular intervals; technical maintenance and management are possible remotely.

When your e-learning files are stored in the cloud, learners can take the courses online from any place across the world with a proper Internet connection. They can access them on any device, whether it is an iPad, a laptop, desktop, or even a Smartphone.
2. Growth in informal learning
The exponential growth of the web and online search are propelling the new trend of informal learning. The 'guerilla learning' style of the millennial generation has also paved the way for this new learning trend. The millennial workforce doesn't prefer organized learning. Their learning is problem or issue-based.
For example, while working on some software, if they face some challenge, they explore the web, ask their colleagues, refer manuals, check online forums and do various other things, rather than go in for organized learning. The exponential growth of the web has opened many doors for informal learning such as open resources, podcasts, videos, blogs, webinars, and much more.
3. Big data
The need to provide quantitative data to prove the effectiveness of an e-learning program is inevitable. Learning Management Systems (LMS) store the data of employees' learning results, courses completed and attended, internal ratings, appraisal scores, and more.
The data so generated can be used to improve learning effectiveness. Now organizations can exploit big data from various sources other than an LMS, such as Customer Relationship Management (CRM), Human Resource Management (HRM), Human Resource Information System (HRIS), Enterprise Resource Planning (ERP) and other software applications.
These tools help training departments prove and quantify the relevance of the applied learning strategies with accurate data. Not only that, big data enables e-learning providers customize learning content and facilitate relevant training and assess the effectiveness of those learning and the training programs.
4. Wearable technology
Virtual Reality sets, Apple watches, Google Glass, Oculus Rift, and other wearable gadgets can change the way of learning. Some of these can take simulations to the next level – mostly 3D simulations. Virtual Reality (VR) in web-based training allows e-learning developers design more engaging and realistic learning experiences. Now the prices of VR headsets have come down drastically due to rapid technological developments. Similarly, the rates of other wearable devices will also decline to an affordable level in near future.
You can use VR technology in computer-based training to teach high-risk works through 3D simulations. This helps the workforce engage in the digital learning experience and practice dangerous tasks in a safe environment.
The same is applicable for augmented reality too. This also enables employees try tasks beforehand and be equipped for real work. They can use new devices, new systems (such as ERP systems); this can even be extended to driving, virtual sales pitch practice, etc.
5. Big leap in collaborative learning
Extended classroom practice sessions, learner activities based on online courses, learner-trainer rapport, learning groups with common goals will all bring collaborative practices to online learning.
Accessibility of social media enables learners connect with others to learn collaboratively. This enriches the learners with various view points. Social learning will evolve and flourish in the future because of the several free learning resources and platforms available in the form of, wikis, blogs, discussion forums, videos, webinars, and more.
6. Personalized learning
A personalized approach would firmly settle into e-Learning. Now you can personalize e-learning programs as per individual employee training needs and job responsibilities. You can draw individual learning paths for each employee.
For example, you can assign an online training to improve product knowledge for new sales reps and at the same time you can give e-learning module on Strategic Prospecting Skills to experienced sales reps.
The personalized approach makes training comprehensive, effective and focused, to close gaps in the knowledge, skills, and abilities of individual employees.
The discussed six latest trends help improve the effectiveness of online learning. They will propel your organization's productivity through learning. Though trends keep evolving as technology changes, these learning trends are all set to take firm roots and become more sophisticated. So investing in them is a good idea. What do you say? Do share your views.