Content for Performance Support Solutions? Look to Your ILT Q&A Sessions
Discover a reliable source for the content of your performance support solutions. The Q&A sessions in ILT can throw up interesting insights. Read on to find out how.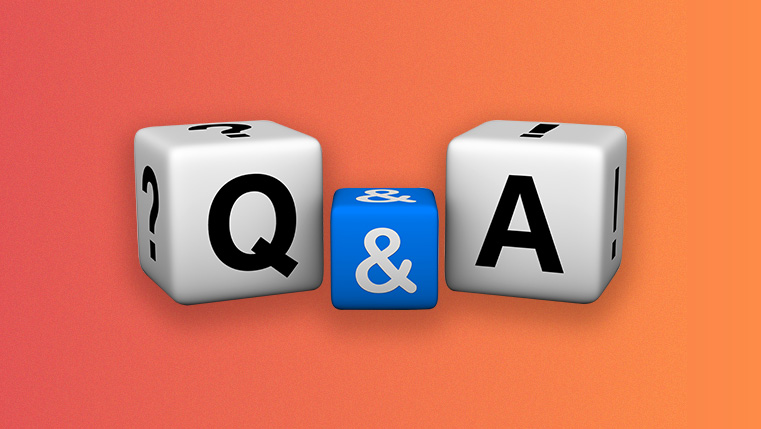 Employees tend to forget most of the content gained in a formal training session (classroom or online) after a few days. Research by Ebbinghaus (1850-1909), a German psychologist who conducted experiments on the human memory suggests that learners forget nearly half of newly acquired knowledge in a matter of days and weeks. This is validated by the forgetting curve theory propounded by him.
Employees need resources to reinforce what was taught in formal training sessions. This is why performance support is important. It gives learners help at the moment of need, when they are executing a task or performing their job. It provides them the targeted information they need to get it done. It connects learners to the learning, when and where they need it. In other words, subsequent to training, when employees are back on the job, performance support acts as an extension of the formal training.
The question is, where do you find the resources for performance support content. One place to start could be the question and answer (Q&A) sessions at the end of your instructor-led training (ILT) programs, as they have a strong correlation with what your learners might require in performance support.
Ensure they Offer Useful and Relevant Content
The questions posed by learners on what they have not understood after the training helps instructors identify problem areas and the relevant content that can help them. These sessions give an insight into how much learners have understood and whether they have missed out on critical information.
It also gives an insight on where learners are stuck. Learners use these Q&A sessions to gain clarity on processes, reiterate complex information, or solve problems. When they need extra information, after an ILT session, they use these sessions to get answers. In these sessions, learners make an attempt to fill up any learning gaps they faced in the training session.
As a learning designer, you will have to identify the information they need, and get the help of experts and thinkers to fill these information gaps. This valuable content can be incorporated in your performance support solutions. Because performance support is aimed at helping your learners at the point of need, helping them solve these issues when they are actually doing their job is the crux of performance support.
The way you present this content through various performance support formats is a crucial factor in helping your employees succeed. Once this is identified, you can zero-in on the right performance support formats. These can be either online or offline resources. Offline resources could be quick reference guides or printed job-aids. Online resources can be short videos, infographics, and interactive PDFs.
Use the Right Online Formats
Online formats must provide quick and easy information to the learner. They should be quickly accessible and not require more than two clicks. An ideal online performance support tool will be:
Fixed in the workflow; for instance, a service technician needing help on-site should be able to access a 'how to' screencast or demo on his mobile device
Related to the role and its requirements – a microlearning nugget on product update for a sales person
Connected to the work process for efficiency, for example, a checklist
Consider these formats for delivering performance support once you have mapped the needs of your learners to the Q&A sessions:
If your learners need help with a process, consider giving them step-by-step guidance in the form of videos, process diagrams, infographics, or a walk-through with numbered steps.
Interactive PDFs can be used to provide product information, while checklists can help learners with information at the point of need.
Performance support gives learners help at the moment of need, when they are executing a task or performing their job. It provides them targeted information and needs to have the right content and has to be delivered in the right format to be effective. The Q&A sessions in your existing ILT training programs can be a valuable resource for the content for your performance support solutions. They help you discover areas your employees need help in and provide it for them.