How Video-Based Learning is Making Learning Effective
What's buzzing in the learning world? You got it right! It's Video-based learning. In this blog, I will discuss video-based learning and how it is making learning more effective.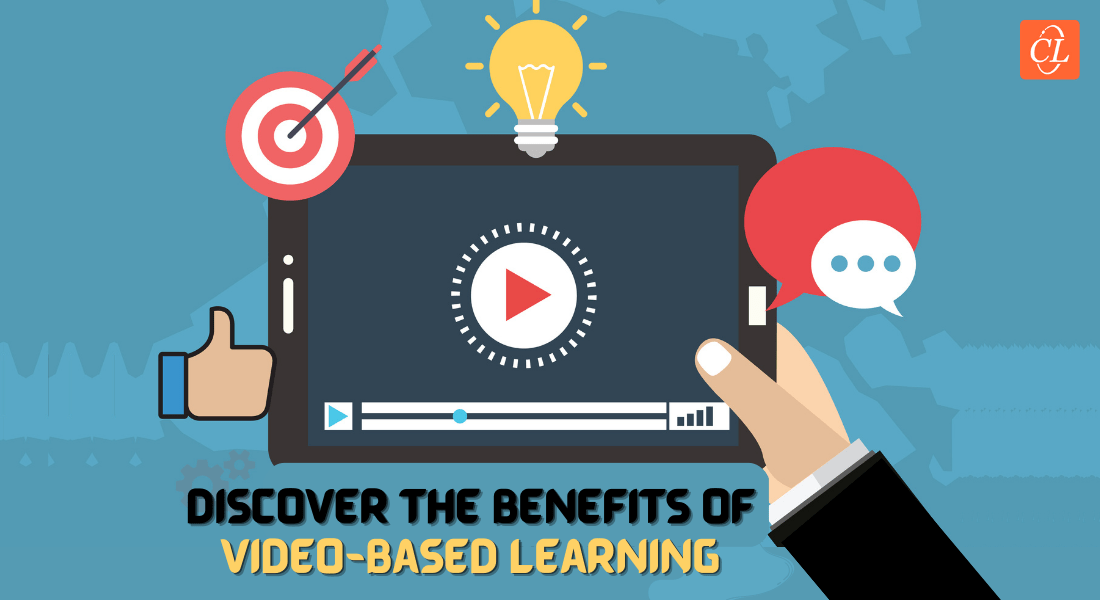 Changes in the corporate world are frequent. Some are good while some are great! And one such great change is including video-based learning as a part of the learning journey. Videos have been an integral part of our daily life, using them to impart knowledge and making them a part of the training has worked wonders. Let's find out how!
Planning to Include Video-Based Learning in Your Learning Journey?
Here is Why You Need Video-Based Learning
It is Cost-Effective
It Supports Responsive Learning
It Enables Microlearning
It Provides On-Demand Learning
It Increases Productivity and Engagement
And so Much More…
What is Video-Based Learning?
Video-based learning is a learning strategy to use videos to teach new skills or technology. Videos, without a doubt, are an effective and efficient way to impart knowledge or access information. Stitching them with an appropriate instructional approach makes them even more effective, working like icing on an already amazing cake.
Videos have proved over time to be one of the best learning approaches to engage learners. It creates a multi-sensory learning experience for learners. They include audio, graphical elements, animation, etc. working together to create a seamless learning experience. Video-based learning is catching on and many organizations are relying on it. It won't be wrong to say that video-based learning is not just a passing trend, it is here to stay!
Let's dive deep and take a look at a few benefits of Video-based learning.
Benefits of Video-Based Learning
It is Cost-Effective
Video-based learning is cost-effective as it can be created in-house. Video content does not take a lot of time, cost, or effort to develop. The rapid development of videos lead to a cheaper and more effective rollout. Creating a short video is usually a matter of a few hours, saving you the cost. There are now ready-to-use video development tools such as Wideo, Animaker, Synthesia, etc. that provide you with good output in various formats and save the cost of starting from scratch.
It Supports Responsive Learning
All thanks to the flexibility provided by video-based learning, learners have the freedom to access a video anytime, anywhere, and on any device of their choice. Video-based learning supports responsive learning hence the size of the screens is not a matter of concern anymore. Learners can learn at their own pace and at their convenience. I am sure it's not difficult to fit a short video into our busy schedule.
It Enables Microlearning
A video doesn't need to be lengthy. Video-based learning enables Microlearning. Since modern learners already have a lot on their plate, short bite-sized videos are just perfect for them when it comes to learning. Short digestible content is convenient and builds a more meaningful learning experience.
It Provides On-Demand Learning
It is sometimes tiring to go through the entire course just to get to a particular piece of information that you need. Now with videos, it is easy to see only the specific part that you really need, which saves a lot of time and also helps to get just-in-time information.
It Increases Productivity and Engagement
Well, I will always prefer a video over lengthy classroom material and I believe that many modern learners would prefer the same. Videos create an impact at a cognitive level. Learners are more engaged if the information can be presented in a learning format that is interactive and engaging, hence increasing overall productivity.
It Improves Retention
Videos include a variety of elements from visual to audio. Hence, it won't be wrong to say that they can be an ideal choice for all kinds of learners. It is easier to retain information for learners if they are engaged through multiple senses. Video-based content can be retained easily by learners and for a longer time.
Are we Ready for Video-Based Learning?
Well, I guess so. Many organizations are already relying on video-based learning and have seen positive results. Video-based learning has made learning more fun and engaging leading to better retention of knowledge. Adding a few tricks to videos like adding a joke or an interesting animation makes it even more immersive and loved by the learners. I believe it's time to leave chalk and duster behind and adapt to the changes happening around us. Make video-based learning a part of your learning journey and see it work its magic.
As mentioned above video-based learning supports responsive learning, which is a must for the current learning scenario. However, it's not only the videos. The concept is so much more than that. Here is a guide to get some amazing insights about responsive learning.