Flipped Classroom: Why Does it Deserve a Place in Your Training Strategy?
Check this post for aspects of the flipped classroom model and learn how it can be fitted in a traditional classroom training method. Learn about the advantages of the flipped classroom model and how it can enhance your training.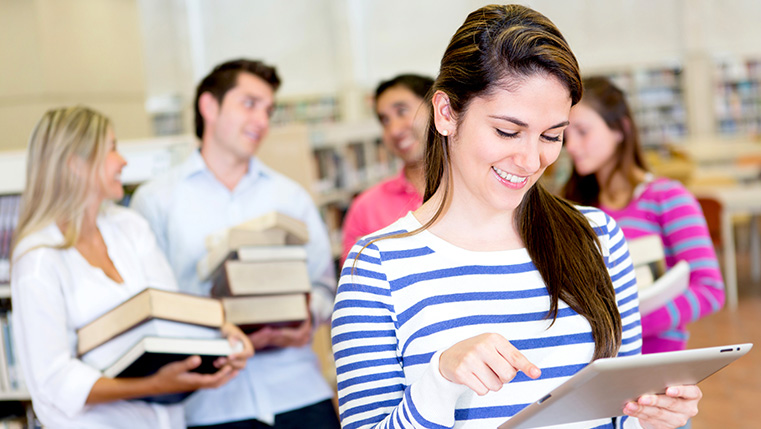 In a typical classroom training environment in organizations, the trainer passes on knowledge or a lecture and the learners take notes. Classroom training events are usually scheduled months in advance and seek to cover as much as possible in a short period of time. However, this type of training is not yielding the expected results because the expectations from training have evolved in the recent past. These include specialized instruction, dynamic learner schedules, varied learning styles, and constantly changing curricula.
In addition to this, millennial workers do not appreciate these methods because they are more comfortable with learning methods that have a digital connection and give them opportunities for collaborative learning. There is also mounting evidence that classroom training does not work anymore, especially when organizations expect employees to do more with less and want them to use their training time effectively.
The solution is to look for a training method that can motivate employees to utilize their training time for true learning and also promote collaborative learning. However, it is not possible to make a complete, radical change in how employees learn. Flipped classroom is an idea that companies can try to fix some of the problems in traditional classroom training.
A flipped classroom is an instructional strategy where the instructional content is delivered outside the classroom while activities that may be traditionally considered as homework, are moved into the classroom.
In a flipped classroom model, learners watch training videos, online lectures, or go through other forms of asynchronous self-study content in their own time, before participating in classroom training activities that include discussions, group work, and collaborative activities where instructors engage with the learners to help them learn effectively. This happens in a synchronous setting while online training requires digital intervention.
This model of learning does not diminish the role of the trainer; in fact, their role assumes more importance because they now need to provide individual attention to learners. Their role changes from that of a presenter of content to a coach or facilitator who can nurture learners. The trainer acts as a guide who assigns projects, activities, and other group processes and learners work on these projects collaboratively.
Advantages of the flipped classroom
A flipped classroom encourages collaboration among learners. This social learning encourages teamwork, diverse thinking, and social mindset – elements important for business growth. The emphasis here is on active experiential learning through drill and practice and co-operation with others, which is more effective compared to traditional classroom learning.
In this model, trainees gain experience not only with activities that are part of a synchronous course but also through communication with other learners and the instructor. There is also personalized learning because learners have the opportunity to access new lessons in the form of video lectures, presentations and quizzes, delivered on digital devices, anytime and anywhere based on their needs.
Training material available on-demand helps learners learn at their own pace. They can schedule the learning as per their convenience. They can access the content at home or during their downtime at work. This reduces disruptions in operations because employees can continue to work while still taking part in flipped classroom sessions.
The flipped classroom model also saves time during classroom sessions because time is better utilized for exchanging views and finding answers to possible questions through discussions with the instructor. Learners also gain new knowledge through activities assigned by the instructor.
As for organizations, it saves them the logistical costs of travel, accommodation, loss of productive time that comes with bringing employees together for frequent training sessions. The flipped classroom approach can reduce these sessions and consequently reduce costs.
Another huge advantage of this model is that it enables better utilization of trainers and SMEs because very few are available full-time or dedicated wholly to the cause of training employees. This model maximizes their utilization, by letting them selectively interact with learners for critical aspects of the course.
The flipped classroom model is here to stay because it is a form of blended learning that boosts learner performance and is agreeable to both organizations and employees and strikes a fine balance between synchronous and asynchronous learning. Moreover, it does not totally disrupt the idea of classroom training. Many forward thinking organizations are adopting this model for these very reasons. Will you be one of them?