What's More Effective in Online Training? eLearning vs PowerPoint [Infographic]
What's more effective in online training? An eLearning course or a PowerPoint presentation? Find out why eLearning wins hands down.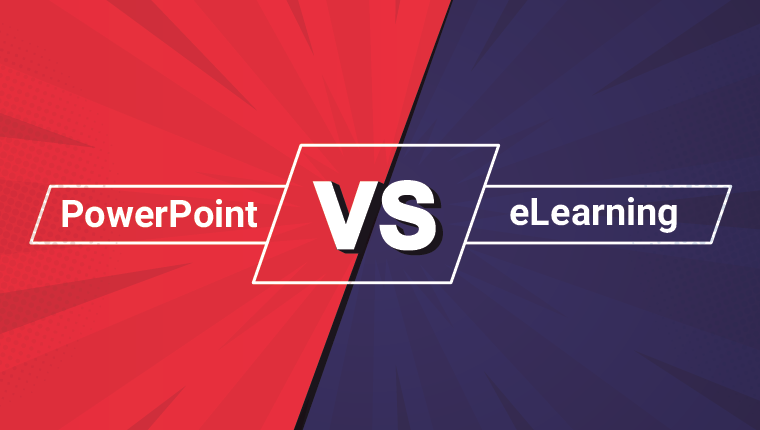 Can you use standalone PowerPoint decks to train employees online? Even if you do, do you think it would be as effective as an eLearning course? No! This is because PowerPoint decks published as online learning material are most often not instructionally well-designed. A PowerPoint presentation (PPT) is meant to be a teaching aid for the instructor in a classroom. So, when the same PPT is published online, it doesn't make for effective learning as an instructor is required to take the learners through the PPT.
An eLearning course on the other hand, can serve as a standalone medium of instruction and give learners control of the learning process. eLearning courses are designed in accordance with instructional design principles, are self-paced, and allow learners a greater degree of flexibility in learning. eLearning that's designed to be interactive increases learner engagement compared to a standalone PPT.
Here's an infographic that highlights the fundamental differences between eLearning and PowerPoint presentations.