Top 4 Impactful eLearning Trends for 2023 to Enhance Employee Engagement
Corporate training has evolved a lot recently and they have their eyes to gear things up even further. Explore the 4 impactful eLearning trends that will help the corporates enhance their training, engage employees, and level up their business.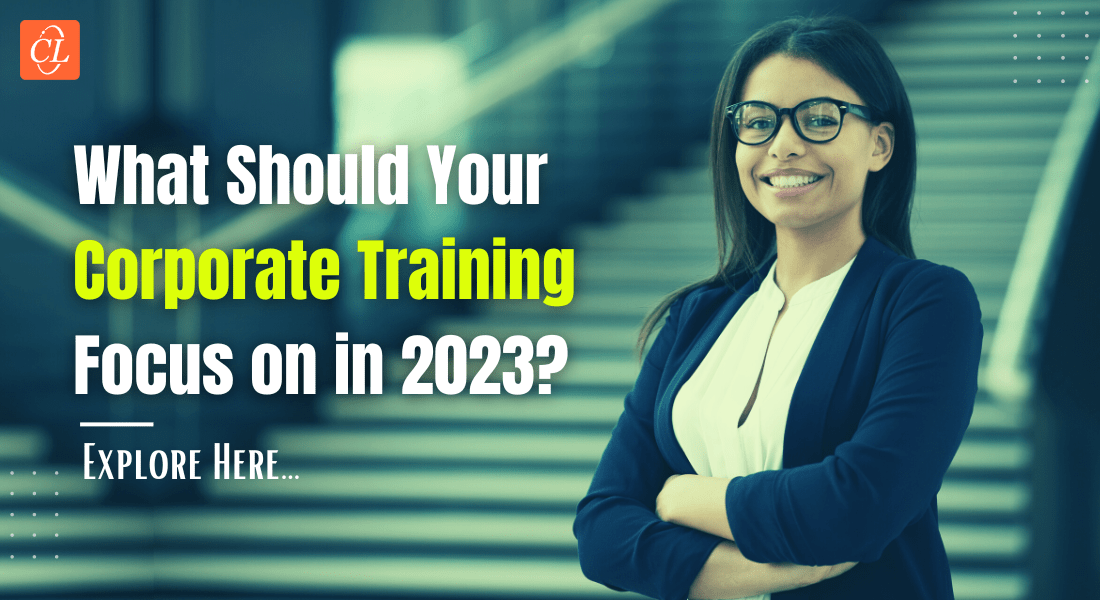 As time passes, things change, aiming for a better version of themselves, and the corporate world is the same. Corporate organizations are always on their toes to maximize their business with the help of different strategies and these strategies depend highly on the latest technological advancements in that period. Companies are able to successfully implement these strategies if their employees are interested enough. To engage the employees and retain them for a longer time, companies often invest a lot in their training, so that they are able to perform their respective tasks with ease. To facilitate corporate training, eLearning is one of the most crucial strategies to opt for. eLearning trends change with time, depending upon the industry's needs and the requirements of learners.
Are you Curious to Know What Might Be the Most Popular Trends in 2023?
These are some of my picks, check them out:
Mobile Learning
Microlearning
Gamification and Game-based Learning
Metaverse
Read on to understand why these are some of the Hot Trends for eLearning.
Let's have a look at a few popular eLearning trends that are expected to take corporate L&D by storm in the near future.
Top 4 eLearning Trends for 2023
1. Mobile learning
Smartphones have boomed excessively in these past few years, becoming the most owned device by the modern workforce. The reasons are simple and self-explanatory, the flexibility and versatility it offers to deliver their eLearning modules or their training program in general. Employees can use their mobile phones instead of their laptops or desktops to access any eLearning content, and just because the modern websites and courses are responsive in nature, they might end up having a better overall learning experience. Some employees are not always present at the workplace, so with the help of mobile learning, they can access their eLearning modules on the go.
Mobiles are capable of incorporating almost every technological upgrade because of their highly compatible nature. Organizations can use mobile learning to deliver performance support like job aids, how-to-videos, immersive and engaging learning through mobile apps, and social media being the icing on the cake. Mobiles are convenient to carry, and since organizations have applied the BYOD (bring your own device) rule at the workplace, mobiles can be the easiest solution instead of laptops or desktops. All the technological advancements are also considering mobiles as their primary device, which makes their potential highly impactful in the eLearning industry.
2. Microlearning
Delivering eLearning content in small bite-sized chunks is termed microlearning and it is one of the most versatile approaches to learning various topics. Microlearning can be delivered in multiple formats such as videos, audio clips, podcasts, infographics, or even mobile apps. There are certain things that can be properly explained when they are cut short in multiple sub-topics, or some topics are hard to remember in the first place. To help the learners retain the information they gain, microlearning is the best solution, as they focus on a single learning objective at a time and the current workforce prefers bite-sized learning so that the information they gain, is digestible. Even if someone forgets the information, they can regain it with those micro modules instead of accessing the whole course.
Product training or skill-based performance training are some of the best use cases of microlearning. Assume your organization starts using new software, new machinery, or launches a new product and you are advised to explain its basic usage and features to all the employees, microlearning modules can be delivered where each feature or each setting is explained separately in detail. Microlearning also works really well with mobile learning, and thus it can also be used to relay performance support such as job aids and just-in-time training.
3. Gamification and Game-based eLearning
Engaging the learners with the help of game elements such as levels, points, rewards, and leaderboards to make eLearning exciting is called gamification. It is one of the most trending formats an eLearning course is created, because of the increasing completion rate it offers. Any eLearning course can follow a gamified approach with just a few creative touch-ups. The main objective of gamifying an eLearning course is to engage learners at their best potential so that they don't drop out of their training programs mid-way. Game elements help the learners retain their interest in learning and eventually complete the whole course before deadlines. Gamification is also useful for post-course assessments with the help of interactive quizzes and leaderboards.
Game-based learning is a bit different from gamification, as you literally make the employees play a game instead of only using its elements, to learn certain things. Topics that are interactive in nature, require immersive learning to be understood at their best and game-based learning can be extremely impactful in such use cases. Similar to gamification, game-based learning can also be used for post-course assessments. Kahoot! is one of the biggest platforms to facilitate game-based eLearning with the help of quizzes, puzzles, and other related interactive aspects.
4. Metaverse
This is one of the latest technologies that is hyped a lot because of its immense potential and innovative approach. If I have to put it in simple words, a world that has the potential to replicate everything from the real world, such as the environment, the people, and other technologies, within a virtual platform is called a metaverse. The metaverse is yet to be explored completely, but some modern organizations have already started incorporating some features of a metaverse into their workplaces. Metaverse can be used for eLearning in various creative ways, some of them being through VILT sessions, virtual events, or even through a social learning approach.
For example, a virtual environment can be developed, where employees can take part with their distinct avatars, and they all can be provided real-time virtual training for specific topics or subjects, or just create a social learning platform for facilitating discussions.
Parting Thoughts!
There are other effective trends that might be immensely popular depending on the type of information to be relayed, and I am pretty much sure, you would like to know about them as well. One thing common here is upskilling and reskilling the employees with the help of different training approaches and eventually retaining them as powerful assets for the company. Instead of trying out different training strategies individually, it's better to create a personalized blend to facilitate learning. Check out this free webinar recording to explore more about blended learning and how it accelerates your time to proficiency.