Mastering Corporate Training: The Top 7 eLearning Content Providers to Know
Discover top eLearning content providers for corporate training. Elevate your workforce with expert courses and tailored solutions.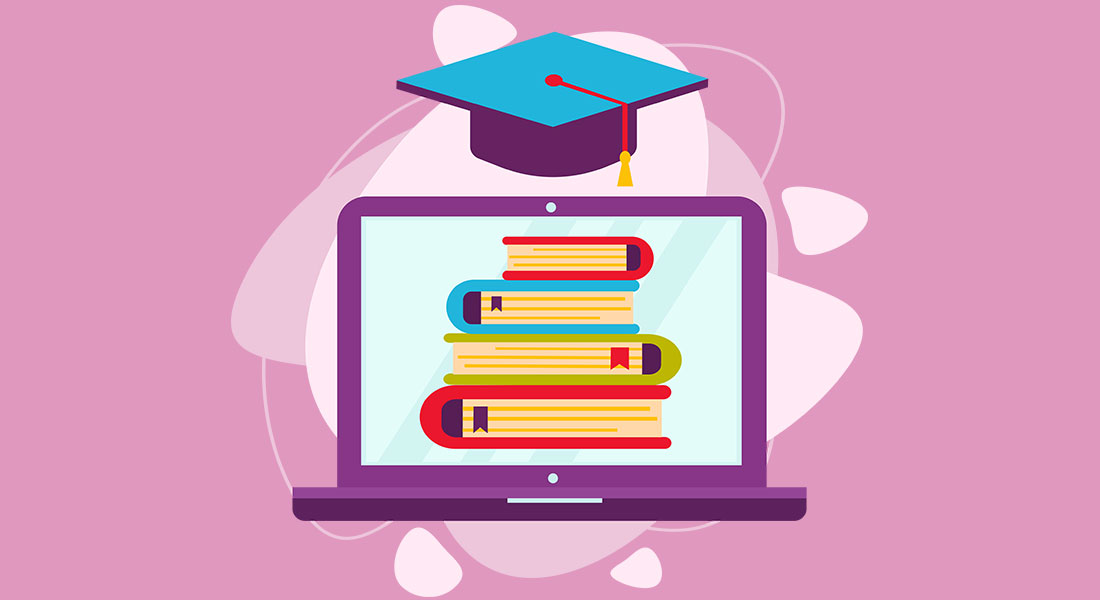 There are several top eLearning content providers that cater to corporate training needs. These providers offer a wide range of courses and solutions tailored to enhance employee skills and knowledge within organizations. These eLearning content providers offer a variety of options for corporate training, whether you're looking for off-the-shelf courses, custom content development, or learning management systems to manage and track employee progress. The choice often depends on your organization's specific training objectives and preferences. In this blog, we will explore some of the top eLearning content providers for corporate training.
Trying to Find the Best eLearning Content Provider for Corporate Training?
Here are a few popular ones to check out -
LinkedIn Learning
Udemy for Business
Coursera for Business
Pluralsight
Cornerstone OnDemand
OpenSesame
AdaptiveU
Top 7 eLearning Content Providers for Corporate Training
1.
LinkedIn Learning
LinkedIn Learning, formerly known as Lynda.com, is a leading eLearning platform that offers a vast library of professional courses. It's owned by LinkedIn and is closely integrated with the LinkedIn platform. LinkedIn Learning features thousands of courses covering a wide range of subjects, including business, technology, creative skills, and personal development. Courses are taught by industry experts and often include video lessons and exercises. Organizations can customize learning paths to align with their specific training needs and goals. This flexibility allows businesses to create personalized learning experiences for their employees.
It seamlessly integrates with LinkedIn profiles, making it easy for users to showcase their completed courses and skills to potential employers or colleagues. LinkedIn Learning provides analytics and reporting tools that enable organizations to track employee progress and engagement with the courses. The platform is accessible through web browsers and mobile apps, making it convenient for learners to access content anytime, anywhere. When it comes to mobile apps and their data, it's necessary to have your data secured, and here's how you can do it seamlessly -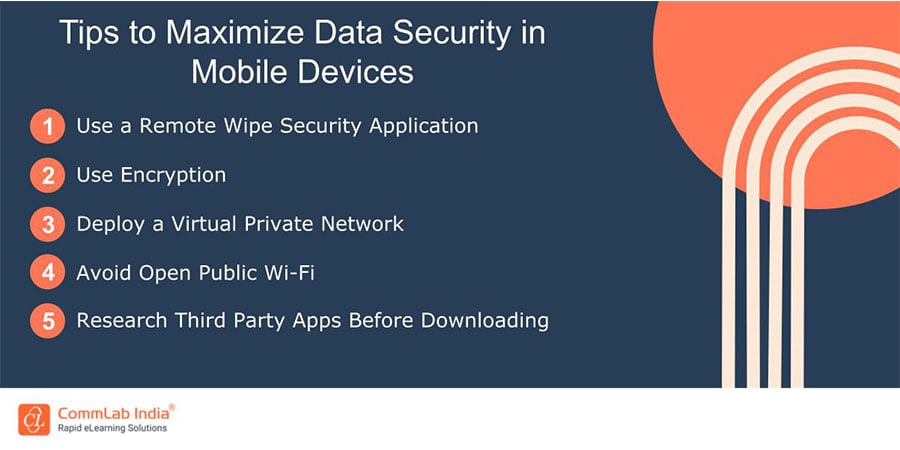 2.
Udemy for Business
Udemy for Business is the corporate training arm of Udemy, a popular online learning platform. It offers a diverse selection of courses suitable for professional development. Udemy for Business provides access to thousands of courses on a wide array of topics, ranging from technical and business skills to personal growth and wellness. Companies can curate their own collections of courses and content to align with their learning objectives. This allows for tailored learning experiences.
Udemy for Business offers robust reporting tools to help organizations track learner progress and engagement, making it easier to assess the impact of training programs. The platform is known for its user-friendly interface, making it accessible for both learners and administrators. Udemy for Business offers a mobile app for on-the-go learning, which is convenient for busy professionals.
3.
Coursera for Business
Coursera for Business is the corporate offering from Coursera, a prominent online learning platform. It focuses on providing courses from top universities and institutions. Coursera for Business features high-quality courses, specializations, and professional certificates in various fields, such as business, technology, healthcare, and data science. These courses are developed and taught by professors from renowned universities. Organizations can leverage Coursera's content to upskill and reskill employees, addressing specific skill gaps.
Companies can create learning pathways by combining multiple courses and certifications to meet their training goals. The platform offers analytics and reporting tools for organizations to monitor learner progress and assess the effectiveness of their training initiatives. Coursera's vast network of learners and instructors spans the globe, providing access to a diverse range of learning content.
4.
Pluralsight
Pluralsight is a premier eLearning platform primarily focused on technology-related training. It offers a comprehensive library of courses designed to help individuals and organizations stay current in rapidly evolving tech fields. Pluralsight's extensive course catalog covers topics such as software development, IT operations, data science, and cybersecurity. Courses are authored by industry experts and practitioners. Pluralsight provides skill assessment tools to evaluate and measure the proficiency of learners, aiding in skill development and gap analysis.
Pluralsight offers role-specific learning paths to help professionals progress in their careers. The platform offers interactive labs and projects, enabling learners to apply their knowledge in real-world scenarios. Some courses on Pluralsight prepare learners for industry-standard certifications as well.
5.
Cornerstone OnDemand
Cornerstone OnDemand is a comprehensive talent management system that includes eLearning and training capabilities, making it a valuable tool for organizations seeking to develop their employees' skills. Cornerstone offers a wide range of eLearning content, including courses, videos, and other training resources. It can also integrate with third-party content providers to expand its offerings. In addition to training, Cornerstone encompasses performance management, succession planning, and other HR functions.
Cornerstone provides a robust LMS for managing and tracking employee training, allowing organizations to create and assign courses, monitor progress, and generate reports. Additionally, the platform offers detailed analytics and reporting to assess the impact of training on employee performance and development. Here are a few other popular LMS platforms to check out -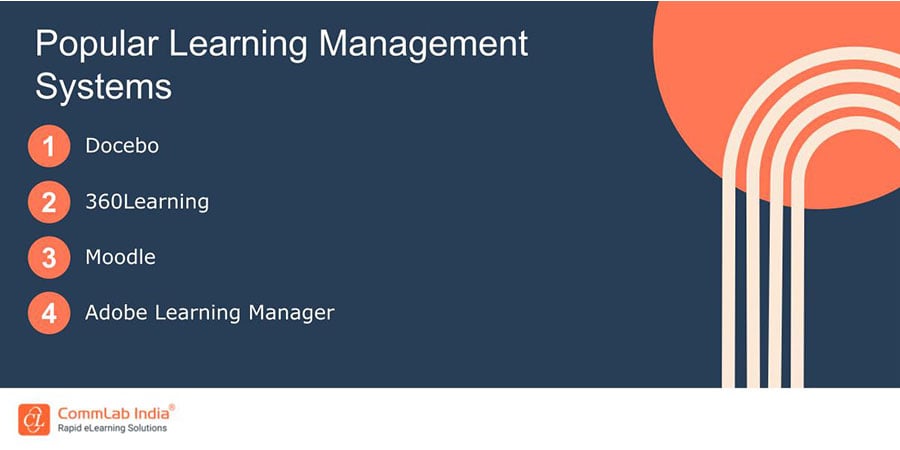 6.
OpenSesame
OpenSesame is a content marketplace that connects organizations with a vast library of eLearning courses from various providers. It is known for its flexibility in content selection. OpenSesame offers a marketplace with a wide selection of courses covering diverse topics, making it easy for organizations to find relevant content. Organizations can curate their own collections of courses from the marketplace to suit their specific training needs. OpenSesame integrates with various learning management systems, making it easy to deploy and track training across an organization.
7.
AdaptiveU
AdaptiveU specializes in creating custom eLearning content tailored to an organization's unique requirements, making it an ideal choice for companies with specific training needs. AdaptiveU works closely with organizations to design and develop custom eLearning content, including courses, modules, and multimedia materials. The platform can create personalized learning paths for employees, ensuring that training aligns with individual and organizational goals. AdaptiveU incorporates gamification elements and interactive features to enhance learner engagement and retention.
Parting Thoughts!
All these eLearning content providers offer valuable resources for corporate training and professional development, with features and content that can be customized to suit the unique needs of organizations and their employees. Each of these eLearning and corporate training solutions offers unique features and capabilities, allowing organizations to tailor their training programs to their specific needs, whether focused on technology, talent management, content variety, or customization. To understand more about the current eLearning trends, you should check out this amazing eBook.