Does eLearning for Corporate Training Still Matter in 2019?
In this blog, we will look at five benefits that make eLearning one of the safest and cost-effective options for training modern corporate learners.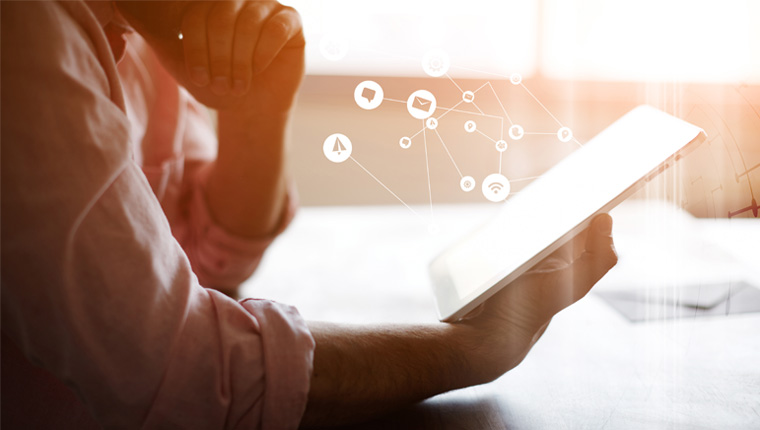 Here's a fact for you: did you know that e-learning predates the Internet itself? That's right. Technologies such as standalone computer-based trainings and simulations — for example, aspiring pilots were often trained in simulated environments — which were available long before Internet was even a thing. Having said that, the nascent versions of eLearning were not known for their good design or interactivity; these aspects, or their lack thereof, meant that the learning material seemed rather clunky. (If you remember the poorly simulated page-turning that passed for 'online learning' in the early 2000s, you know what I am talking about.)
5 Benefits of Using E-learning in 2019
Move a step closer to a digital learning society
Give learners round-the-clock access to the learning content
Reach large groups of employees quickly
E-learning + multi-device learners = a match made in heaven
Create and deliver hundreds of courses in just a matter of weeks
A global organization is only as good as its well-performing employees; but employee performance does not just sprout overnight. Firstly, they must be nurtured (read: trained) regularly to prove to be a guaranteed ticket to success. Secondly, as it goes without saying, every corporate learner brings a unique set of learning challenges and demands to the table the company must cater to. Therefore, the secret 'sauce,' if you may, is to devise a training mechanism that will satisfy the modern learner's needs, all while not being too hefty on the budget.
The good news is, despite initial setbacks, eLearning has managed to catch up with these modern learning demands and has come a long way from yesteryear's clunkily-designed training courses. It has had to compete with classic training models such as classroom-based training/instructor-led training, to mark its niche in the digital society we find ourselves in.
In this blog, I hope to answer why eLearning remains one of the safest and cost-effective options available for training modern learners.
Benefits of Using E-learning in 2019
1. Move a Step Closer to a Digital Learning Society
The corporate L&D landscape has seen a major disruption in the last decade alone. It has moved away from long, page-turning courses to mobile learning, video-based learning, and microlearning experiences, all consumed on the go. The raison d'être? Millennials! Millennials, who constitute much of today's workforce, grew up with access to digital tools and technologies around them. They are quite simply technophiles, preferring to finish tasks on-the-go in as fewer minutes as possible; imparting training to them should be no different. In this regard, many companies have been moving their training content online with a staunch aim to impart crucial job skills right to their learners at the moment of need.
With an online learning strategy for corporate learners in place, companies have been moving ever so closely to a digital learning environment. Unless companies wish to provide training that confines learning to the desk, online learning with its various strategies and formats up its sleeve seems to be a natural choice for training the modern learners.
eLearning courses obey adult learning principles, of which giving adult learners the opportunity to learn at their own pace and time by making the courses self-directing is probably something that will appeal to the millennials. Adding to that is their propensity to prefer video-based learning over other formats as it offers an at-a-glance, quick way of learning and accessing solutions.
2. Give Learners Round-the-clock Access to the Learning Content
Probably one of the biggest selling points, eLearning gives learners an anytime-anywhere access to learning material. Marc Jeffrey Rosenberg in his book E-learning: Strategies for Delivering Knowledge in the Digital Age characterizes employee learning in three key points namely access, comprehensive approach to knowledge, and a balance between training and information.
E-learning, unsurprisingly, ticks all these boxes:
Access: With eLearning in place, learners can seamlessly retrieve the information they require to perform their jobs whenever and wherever they need it. This can be achieved easily achieved through Learning Management System which enables companies to host, administer, and deliver all learning material online, giving learners a 24X7 access on their favorite smart devices.
Comprehensive approach to knowledge: Accessibility alone cannot guarantee a good employee training program. Because learning on the job is a continuous struggle, for the lack of a better word, an eLearning strategy equips learners with training content that is not only readily available but also the sort of content that is always the right content (a particular product's information for a sales person, for example) available in the right format (a microlearning module in the form of a PDF or a video).
A balance between training and information: There is a thin line that separates training and information and that is one of application. Every company truly wants its employees to not just attend training but also gain required skills and apply them to their jobs. Training alone will surely not guarantee application. Besides, most training strategies fall short of offering learners a space for practicing what they have learnt.
With an online learning strategy in place, however, learners can be given on-the-job support by directing them to performance support tools—in the form of infographics, PDFs, short videos, FAQs—which are aimed at at-a-glance learning and help immensely in boosting the job performance. The trick is to offer these bite-sized modules in spaced intervals so as to avoid any cognitive overload. This way, they not only learn but also practice on-the-job and apply the knowledge they gain from the training.
3. Reach Large Groups of Employees Quickly
For a large global organization with a workforce whose number runs into the thousands, a traditional training method—such as classroom-based training—is a poor choice. Why? Firstly, the turnaround time of developing courses for classroom training is too high. (Also, employees working in separate business units in far-off/remote regions around the world need to be brought to a central training building, which involves allocating adequate budgets to cover expenses for their travel and accommodation.)
Secondly, making employees sit through hours and hours of classroom training takes precious time off their working hours, time they can otherwise use to accomplish their work goals. Add to this, any course translation requirements are a huge time and cost consuming affair if the classroom-based training model is used.
A benefit of implementing eLearning is that courses can be developed rapidly with some help from eLearning experts. The low course development timelines means distributing the courses to a large number of people through a learning management system (as mentioned earlier) becomes easier; and because the distribution takes place entirely online, it automatically cuts down any other form of logistical costs an organization is likely to run into had it used traditional delivery methods.
And thanks to various rapid authoring tools (more on this later in the blog) combined with good instructional design expertise, offering training in the learner's native or preferred language is possible without burning a big hole in the pocket.
4. E-learning + Multi-device learners = A Match Made in Heaven
Today's workforce is a mobile workforce that prefers to have access to the training content on whatever device they are using. This modern learning behavior naturally renders the traditional delivery methods obsolete. E-learning, on the other hand, is not space- or time-bound. Online learning gives learners access to course content on their favorite devices such as Android smartphones, tablets, iPhones and iPads.
This multi-device support, also called as responsive eLearning, is possible thanks to various rapid authoring tools that eLearning vendors make use of. Responsive learning for online learning courses can drastically change a learner's learning habits in an instrumental way. For example, a service technician in the field who is in dire need of assistance in completing a job task can easily reach for his smartphone, sign in to the LMS and access the required learning material at the click of a button. Most LMSs today are responsive LMSs as well, meaning they can be accessed on any smart device.
5. Create and Deliver Hundreds of Courses in Just a Matter of Weeks
Did you know?: For any sales professional, the difference between making a good and a bad sales pitch is decided by how up-to-date their sales training is: Does it inform them on the newly-introduced products and their corresponding product information, or not? Is it good enough to help the sales reps to stand their ground and succeed in a challenging sales environment?
One of the biggest challenges an organization faces when implementing a training program on a wide scale is the issue of scalability. Scalability is the ability to create new and append existing courses as and when required, and then be ready to be distributed to a growing number of learners located in different locations.
Like any technology whose sole purpose is to try and enable performing a task faster, eLearning is no different. Gone are the days when it took months to create full-fledged eLearning courses. With rapid authoring tools such as Articulate Rise and Lectora Inspire, online learning courses today can be customized as per the training requirements — and rolled out within weeks.
To make it easier for organizations to make the transition from instructor-led training to eLearning, existing ILT materials can be repurposed into courses that are online-ready with equal attention paid to instructional design as online courses that are created from the ground-up.
To understand the potential of online learning when it comes to creating and delivering courses in the shortest time possible, here is an example:
One of our clients who is a global enterprise software company approached us to use its existing sales training materials (consisting of PPT presentations and handouts) and digitize them to a full-scale eLearning program.
The aim was to help its globally spread sales team to:
Stay in sync with ever-changing product information in an ever-demanding market
Assist them in objection handling
Help them promote unique value propositions and create new business opportunities
CommLab India was able to devise a rapid development plan that saw the development team using iSpring Suite, a rapid authoring tool, and creating complete eLearning courses in a really short span of time. To make learning more interactive and fun, we used an avatar with a role similar to that of the learners to guide them through the curriculums, thereby facilitating better connection to the eLearning content.
Concluding Remarks
The modern learner has a wide range of learning demands such as accessibility, ease of use, and user-friendliness. Boosting a learner's knowledge and performance on the job remain the basic tenets of training, corporate or otherwise. Right from the moment of its inception, the purpose of eLearning, as Luther Tai states in his book titled Corporate E-learning (2007), has been 'to use Internet technologies to deliver a broad array of solutions that enhance knowledge and performance.'
eLearning still matters for corporate training because it remains one of the fewer training strategies that is able to incorporate newer technologies such as artificial intelligence and augmented reality without any hiccups. This adaptability of online learning to the growing challenges of the learning industry makes it a valuable and worthy option for delivering corporate training.
If you already have instructor-led training materials that you wish to translate into fully-functional eLearning courses, here is an informative resource that lists 32 eHacks to jump start your e-learning endeavor.