5 Tips to Design Meaningful eLearning Courses [Infographic]
eLearning is much more than adding audio to PowerPoint presentations and publishing them online. Explore what it takes to design meaningful, memorable eLearning courses.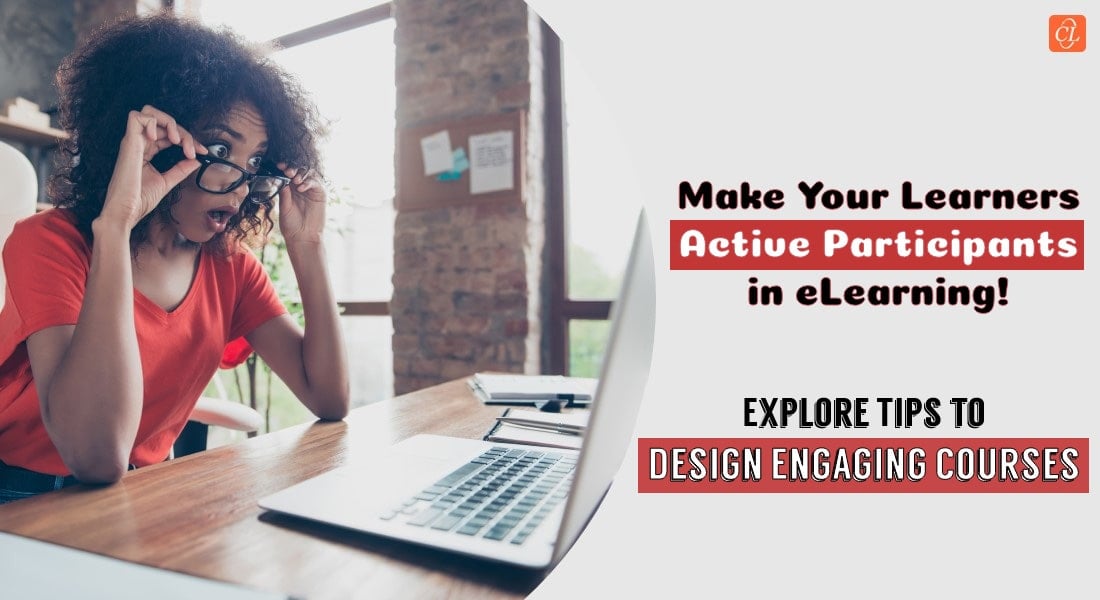 Let's admit it! eLearning is the need of the hour. With the global workforce transitioning to the hybrid mode, eLearning is becoming the preferred training strategy of most organizations. It seems easy but creating meaningful eLearning courses is challenging. Especially, as you must compensate for the absence of the physical trainer in a classroom training set-up, while making courses engaging for learners. eLearning is much more than just adding audio to PowerPoint presentations and publishing them online. It calls for well-defined learning objectives and right instructional design strategies in place.
So, how do we make eLearning more engaging and relevant for learners? Well, here are some awesome tips that can help you design eLearning courses to ensure your learners have an immersive learning experience.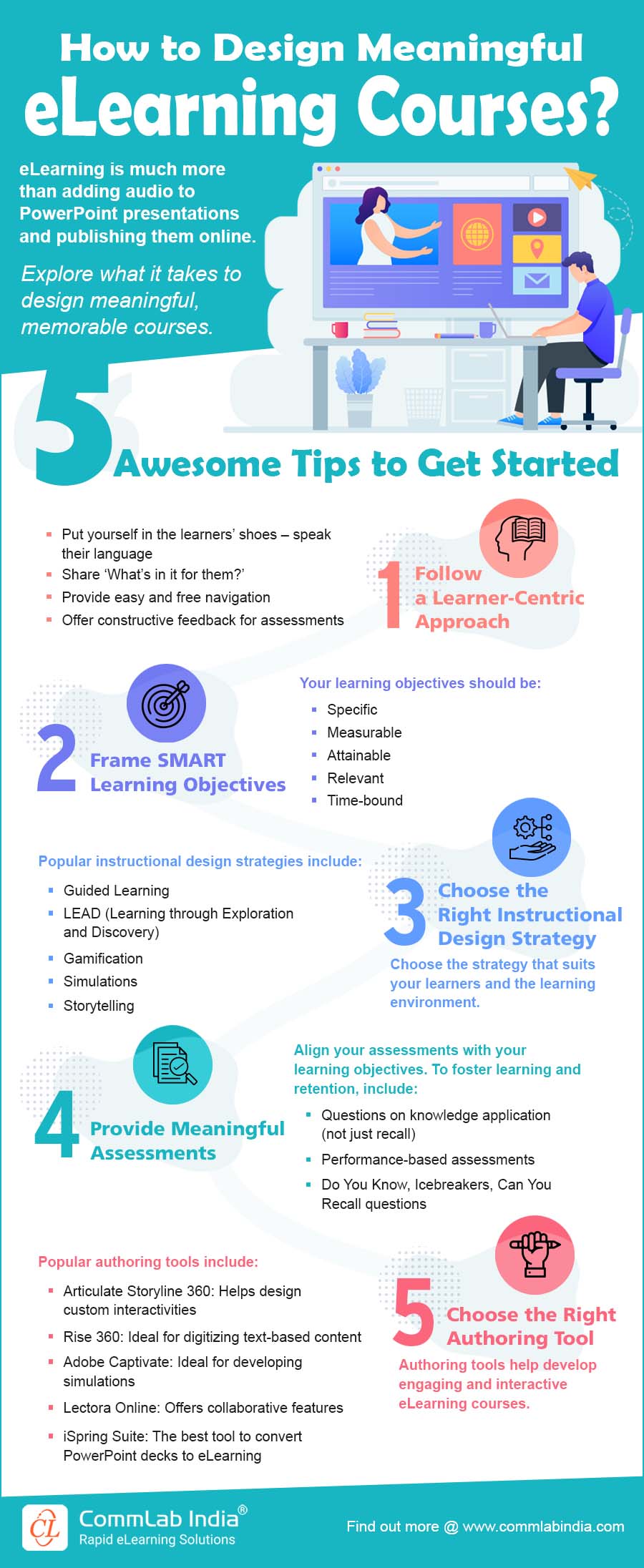 Where and How to Start eLearning
Set Up an LMS: You can start with an open source yet robust LMS like Moodle at little or no expense.
Start with Mandatory and High-Profile Courses: Introduce eLearning to your learners through mandatory training programs.
Identify ILT Material for Conversion: Identify ILT materials best suited for eLearning and decide on how best to present them in an eLearning format with suitable interactive instructional design, media strategies, and engaging functionality.
Decide on the Authoring Tool: Choose the tool based on your training need, the expertise of your internal team with using the tool, and the state of eLearning adoption in the organization.
Pilot Test the eLearning: Pilot test the eLearning with an eclectic mix of learners to evaluate the course.
To Sum Up!
Hope this blog has made you well versed with the must-dos to create engaging eLearning courses. So, why wait? Embrace the modern-day training strategy and ensure uninterrupted corporate training with eLearning. To understand the nuances of eLearning and take a step closer to its successful implementation, get your hands on this comprehensive guide.