How to Upgrade the Skills of your Workforce Using E-learning
This blog takes you through the various ways eLearning solutions can be used to upgrade skills.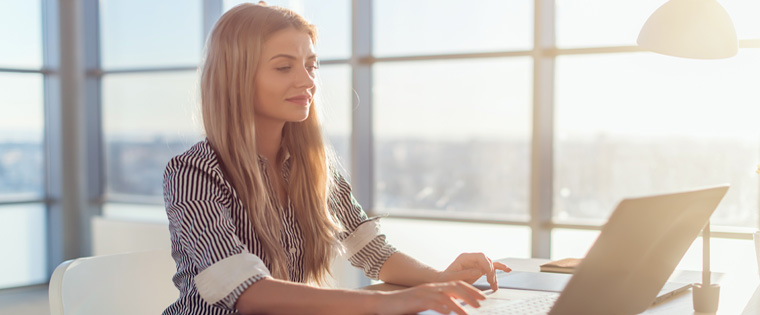 Skill development is of prime importance for the increasing success and profitability of organizations. But, as with a lot of things, it is easier said than done. Skill development is a tricky process that requires proactive involvement of the organization, as well as employees. The skills of all employees – new hires and veterans – should be continuously upgraded so they remain relevant in the changing market-scape.
In today's brisk world, capturing the attention of employees for a long enough time to impart effective learning is a big challenge. As shuttling between time and cultural zones becomes a common phenomenon, organizations are finding it increasingly difficult to maintain an even level of skill set among all. On top of that, learning sessions occurring in such a dynamic workplace, don't tend to stay long with the employees. Knowledge retention and recollection becomes scarce, and consequently its application.
Organizations too have a tough time managing the schedules of their employees with those of the trainers'. Each time training happens, they need to go through the logistical exercise to arrange classroom, equipment, travel plans, and accommodation. This strains an already thin training budget. They also have the added stress of finding the right trainers with the right skill set so that they can impart it to their workforce. Hence, skill upgrade always takes a back seat.
Some of the challenges that organizations face in developing the skills of employees can be overcome through technology-enabled learning options. Make eLearning the primary medium through which the skills set of employees can be improved. E-learning services can be used to tackle most skill-development challenges. Below are some of the ways you can use eLearning services to upgrade you employees' skills:
Anytime, Anywhere Reach
E-learning courses can be accessed anywhere, on a wide range of devices and that too any number of times. Giving users unhindered access to the learning material boosts the will to undertake a course. There is no chance for learners to miss out on trainings, as they are waiting on their personal computers. In this case, employees don't have to change their schedule to learn, instead the learning adjusts for them.
Rapid Development
Digital training can be developed quickly and conveniently, using many rapid authoring tools. Employees can acquire new information or skill sets almost immediately. Rather than having to wait for printed materials to be developed, and shared across your organization, you can simply upload your materials and offer employees access to a wealth of information right away. In case of very urgent requirements, you can even convert your existing PowerPoint presentation to a fully functioning eLearning course.
Enhanced Retention
When an employee learns in an interactive and engaging environment, it leads to improved knowledge and skill retention. Giving them access to interactive, reality-based scenarios, games, and assessments enables them to grasp the information more effectively, which allows them to utilize the data they have learned, in a practical setting. This increases their confidence and thus skill levels in the long run.
Track Progress
As an organization, the biggest thing you can do to monitor skill development is monitor the progress of employees in the training program. Using a centralized Learning Management System, learner progress can be seamlessly observed. Data about learner progress can be derived from the assessments they take during the course. E-learning courses also use feedback methods. This data gives organizations effective insights about the effectiveness and the response of the course among everyone.
As you can see, using eLearning services can prove to be invaluable to upgrade and enhance the skills of your employees. Just follow the right methodologies to create the right course for the right audience and this form of training will shape the output of your organization.