6 Ways E-learning can Support Classroom (ILT) Training
This blog post shares some of the most effective ways to blend eLearning with classroom training, let us have a look at it!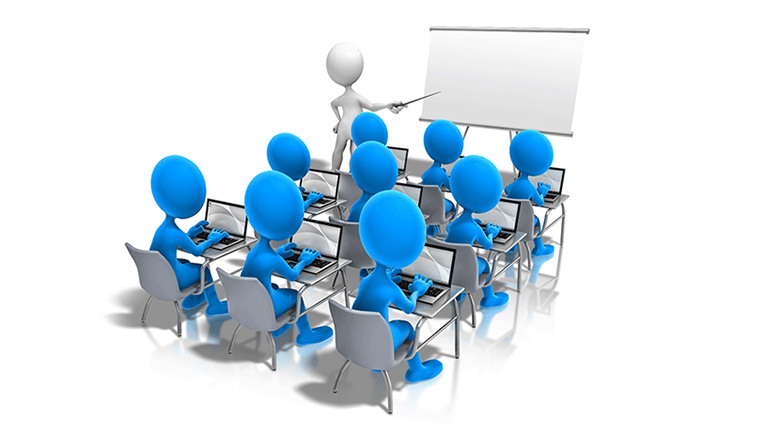 Everything new doesn't replace the old. It need not have to be that way all the time. As far as training is concerned, Instructor-led Training (ILT) is by far the best training method after hands-on training. E-learning has taken the corporate training world by storm. Many successful organizations spend a lot of money on training and are now using eLearning as a medium to reach greater audience, save time and increase training effectiveness.
Organizations are blending eLearning with ILT to get the best out of their training investments. Here are some of the most effective ways to blend eLearning with classroom training.
1. Training Need Analysis
E-learning can be used to identify the training needs of your workforce. Learners can be given a pre-test on a subject and based on their scores, their training needs can be identified. Then, relevant courses can be assigned based on these training needs. One of our clients conducts a workplace safety pre-test to its entire staff every year. Based on the test evaluation, the learners are assigned courses on various WHS. This is mandatory every year. They use eLearning very smartly to assess needs and also to train their employees on basic safety.
2. Basic Qualification
Another effective way of using eLearning to support classroom training is that it can be used as a pre-qualification to main classroom training. This will help reduce the cost of basic training and get the best out of the trainer's time in the classroom. This will also reduce expenditure incurred on the travel of the trainees. One of our customers, who is into manufacturing of medical beds, has a defined curriculum that the distributors and dealers have to complete before they come to the annual classroom training on its products. Learners are aware of the basic features of the products and their usage and prepared to learn in-depth at the workshop.
3. Reinforcement
One of the ways organizations compliment classroom training is that after every 3 months of completing the ILT training, a standard eLearning course that reinforces the knowledge gained in the training is assigned to the learners. This acts as a reinforcement of the learning and improves learning effectiveness.
4. Evaluation
E-learning is most commonly used to evaluate classroom training through an online assessment. If the learner doesn't get the passing score, allow him to take a comprehensive eLearning course. Most organizations conduct a post-training quiz online, so that the learner evaluation is tracked.
5. Refresher
E-learning courses on product training can serve as good refreshers to the sales people. They can use these courses to gain specific knowledge about the product, its specifications and users. You can also provide information about competitors. All this can be done anytime, anywhere, with a single click.
6. Support System
E-learning courses can also act as support systems to the learners. Once they complete the classroom training, online courses can act as job aids that help them in performing their tasks. For example, process training and product training courses can be used by employees to improve their performance on the job.
These are some of the ways eLearning is being used in the corporate world. E-learning started way back in 1999, 15 years ago, but some companies still haven't adopted eLearning. It is time to take it seriously and get the best return on your training investment.