ERP End User Enablement: Ensuring Smooth Transition From Legacy Systems
Check out this post to find out how you can facilitate effective "migration" of your people from legacy systems to the newly rolled out ERP software.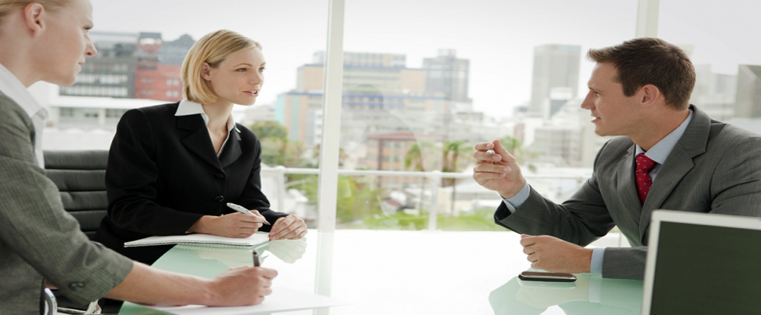 Change is the way of life. – John F Kennedy
One of the biggest challenges in effective utilization of ERP applications is ensuring hassle-free "migration" of staff members from legacy software. Various studies show that people get accustomed to using existing systems, and this contributes resistance to change. Most ERP implementations involve considerable re-engineering of business processes, and workforce are unsure of their place in the new scheme of things. This, coupled with the fear of inability to use the newly-rolled out enterprise software, often makes staffers jittery.
How can this problem be overcome?
You need to follow a well-defined process of end user enablement to ensure a smooth changeover to the ERP system. Let us see how.
Step 1: Plan and plan well
Well-known technology consultant and trainer Deb Shinder opines that the primary objective of an ERP system end user enablement plan needs to be minimizing the loss of productivity due to the changeover to the new software. This can be possible only by coming up with a proper timeframe for imparting the necessary knowledge and skills to utilize the system effectively and allocating enough resources. Now, you may be wondering what the words 'proper timeframe' and 'enough resources' mean. Well, you need to start preparing for the end user training at least 15 months before the system goes live. Coming to the budgeting part, a report by IDC states that companies which spent 7% of the implementation on training got better results than those which spent 4%.
Step 2: Identify the end-user learning needs
Once you come up with a realistic timeframe and budget, you need to determine the learning needs of your people. You need to evaluate the knowledge and skills of each end user before freezing the learning requirements. This is important because there could be differences in the levels of process knowledge and technical skills of the workforce. Shinder says that training people with different levels of skills will not yield the desired results. She believes that learners who need to be trained from the basics will be overwhelmed, while those with higher skills may end up going through what they already know, leading to loss of precious time.
Step 3: Determine the best approach to deliver the training
It is now time to zero-in on the right methodology to train your staff. As L&D professionals who have developed several complex software training programs, we advise you to adopt a blended learning approach to deliver the ERP training. It is better to impart knowledge of the re-engineered processes in a classroom environment, while the steps to use the ERP software can be taught through watch-try-do simulations. The online medium can also be used to "support" the learning in the classroom. For instance, learners can go through a short e-learning module on the basics of a process before attending an instructor-led training (ILT) session.
Step 4: Create the training program
The penultimate step in the end user enablement process is developing the training program. Many companies turn to their ERP system implementation partners to create the training programs. However, this may not always yield the best results. This is because most implementation partners have little knowledge of adult learning and instructional design principles, needed to make good training programs. So, it is advisable to utilize the services of experienced learning and development solutions vendors to develop the training programs.
Step 5: Deliver the training and measure its impact
After the developing the training program, you need to deliver it to your learners and assess its efficacy. It is better to use a Learning Management System (LMS) to deliver the training program as it helps track the progress of your people and evaluate their knowledge and skills. You can go in for open source LMSs such as MOODLE, as they provide cost-effective solutions your training needs. Moving on to measuring the efficacy of the training program, it is a good idea to conduct a pre-training test. The responses can be compared with the final training assessment to evaluate learning.
Conclusion
You need to follow a well-defined process to enable the end users of your ERP system perform effectively. Firstly, you need to come up with a realistic timeline and allocate adequate funds. Then, you need to identify the learning needs of your people. Thereafter, you need to zero-in on the best learning method and develop the training program. Finally, you need to deliver the training and measure its efficacy. Hope you liked this post. Do share your views.