Why E-learning Is the Preferred Choice for Corporate Training
Find out why the online learning medium has become the preferred choice of companies across the world to train their workforce.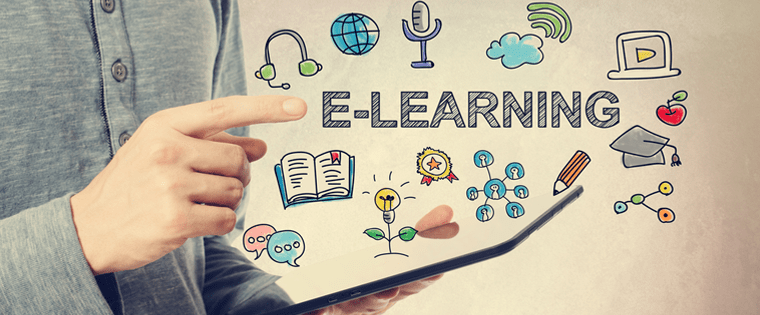 The number of companies using e-learning to train their workforce is increasing at a feverish pace. A study by the market research firm Research and Markets showed the global market for technology-enabled learning solutions is poised to record a compound annual growth rate (CAGR) of 17.81% for the period 2016-2020.
The phenomenal growth in the adoption of online learning methodologies by the corporate world emphasizes the adaptability and suitability of e-learning to the demands of the times. We can list 5 major factors that have attributed to the phenomenal growth curve of e-learning.
1. Delivering Cost-Effective Training
Online learning eliminates logistical costs such as expenditure incurred on travel and the accommodation of learners and instructors, thereby reducing training costs by at least 40%.
Another advantage of using the technology-enabled learning medium is that you need to develop a course only once, which can then be used multiple times. Needless to say, this helps lower training costs in a big way.
Furthermore, this feature allows you to train people without interrupting their work. This goes a long way in reducing costs. Consider this scenario.
The average annual cost of employing a medical rep is USD 160,000 (Source: Merck Capital Ventures). This translates to approximately USD 438 per day. At this rate, if 2 workdays are lost in training 10,000 sales people of a pharmaceutical giant, the loss would be a huge USD 8.76 million dollars.
2. Offering Anytime, Anywhere Learning
E-learning courses can be accessed anytime, anywhere, on any device. This enables your learners chalk out their own paths of learning –learners can study at the place of their choice at the time they want. In other words, learners can take charge of their learning.
3. Providing Consistency in the Quality of Training
The technology-enabled learning format is instructor-independent, and this helps ensure consistency in the quality of training. The quality of training is not dependent on the abilities of the instructor.
The online learning medium enables you standardize the content delivery process, resulting in better training of your workforce.
4. Meeting the Needs of Global and Multilingual Workforce
Technology enabled-learning materials can be translated into different languages rapidly, in a cost-effective way. This helps you meet the needs of your global workforce, which speaks multiple languages, in an effective manner. Check out the informative eBook Delivering LOCALIZED training to your GLOBAL workforce to know more about translating your online learning content.
5. Imparting Eco-friendly Training
E-learning is a green learning format and helps you reduce your carbon footprint. As the online learning medium reduces the need for paper, it helps conserve forests. A study by the Open University found that on average, the online learning medium produces 85% fewer CO2 emissions than standard face-to-face or distance learning.
We thus see adopting e-learning methodologies is highly beneficial. No wonder, the number of companies using the technology-enabled learning format is increasing with each passing day. Are you planning to climb the online learning bandwagon too? Then, check out this useful eBook How To Start E-learning in Your Organization: 5 Basic Considerations.