You and Your E-Learning Vendor: Make the Most of Your Partnership
Getting the most out of your e-learning vendor is crucial to the success of your outsourcing partnership. Get relevant insights on this aspect.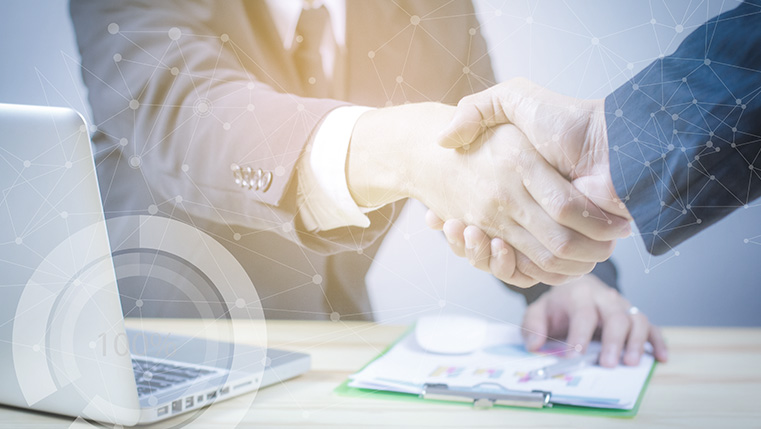 To meet your online training needs, you may have decided to outsource your e-learning requirements to an e-learning vendor. After careful consideration, you chose a vendor who is highly-skilled and cost effective. The next logical step would be to find ways in which you can leverage the partnership and get the most out of your e-learning vendor. How do you do this? This post will give you some pointers.
Draft a Master Service agreement
If you have agreed to do a series of online courses with the vendor, it would be a good idea to draft a Master Service Agreement (MSA), that establishes the long-term relationship you will maintain with the vendor.
This way, you don't have to pay the vendor per course – thereby helping you save on your e-learning costs when you pay for a set of courses. The Master Service Agreement also helps ensure that the vendor invests significant time and effort in your project.
Share Your Requirements
You would have shared your requirements in terms of the content, design, and target audience for the course in the formal Statement of Work (SOW) you made with the vendor before kicking off the project. But you can do better if you sit down for a kick-off discussion on your requirements and their uniqueness, and how best they can leverage their expertise, before the vendor starts working on the project.
Help the vendor understand your audience's requirements. Discuss these aspects:
What is the learning experience you want to provide them?
How do you want them to feel about the course?
What do you want them to know?
This will help the vendor translate your requirements to a course that will meet your learner's needs and you will get what you were looking for.
For instance, if your target audience primarily consists of people who are always on the move and will learn better through mobile devices, then your vendor can design mobile learning courses. This will ensure that your vendor is focused on the outcomes you have in mind.
Ask for a Prototype
Ask the e-learning service provider to produce a prototype or even a pilot project that is aligned with your requirements. This will help you gauge how well the outsourcing partner has understood your needs and is able to deliver them. It will give you an insight into the working style of the vendor and help you assess if the vendor has the necessary skills to meet your project requirements.
Leverage their Expertise
You can get better output from your service provider if you choose to leverage on the expertise they have in developing online courses. When you review samples of their work, you get an insight into their strengths and proficiency. This insight into their capabilities will help you set out your design requirements that are doable. This will help the vendor customize your course based on your unique needs.
Take Advantage of the Vendor's LMS Services
If the vendor provides an LMS apart from custom e-learning course development services, you can opt for both. This will rid you the problem of making your courses compatible with the learning platform. It will help if you choose a vendor who is responsible not only for the course, but also the delivery platform.
However, ensure that you test the LMS by asking the vendor for a demonstration before taking a decision. This will help you understand the features of the LMS or if you are new to the concept, you will get a good idea of how an LMS works and its advantages.
On the other hand, if you have your own LMS, you can test one or two modules from the vendor's side in AICC or SCORM; this will save you the pain of discovering any incompatibility after you have developed the course.
Work as a Team
It is important to establish a good relationship with the vendor's team that is working on your e-learning project. Get to know their qualifications, review their past work, and understand their style of working. Also take efforts to make them feel they are part of your team; this will help them work in tandem with you.
If the vendor has a single point of contact, that is a project manager dedicated to your project, maintaining a continuous rapport and communication with him will help both the sides. As a result, the vendor's team will be flexible and adapt to changes in the project scope or deadlines, and accommodate any unexpected challenges, if needed.
Getting the best out of your e-learning vendor is crucial to your project's success. The key is to maintain a win-win relationship. What do you think?