5 Tips for eLearning Outsourcing Budget – Make Stakeholders Happy [Video]
A convincing budget for eLearning outsourcing is a good way of gaining top management approval. Explore tips for eLearning outsourcing on a budget.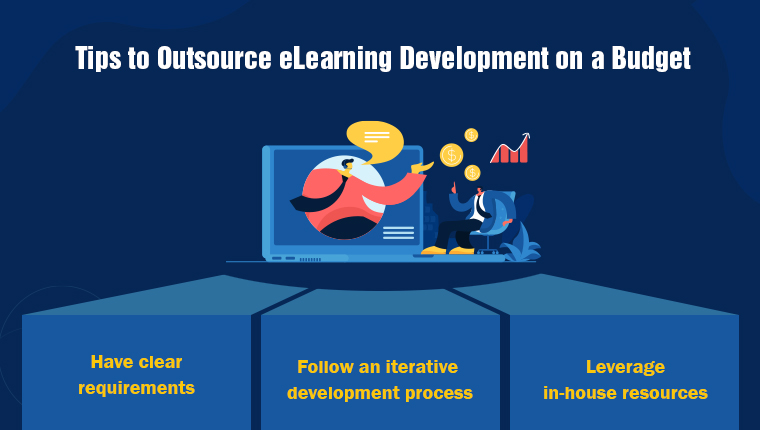 Lee Kuan Yew, the first Prime Minister of Singapore said, "If you deprive yourself of outsourcing and your competitors do not, you're putting yourself out of business".
Source: BrainyQuote
You do not want that for yourself! So if you are considering outsourcing eLearning design and development, you are in the right place. Any eLearning outsourcing initiative begins by considering whether outsourcing would be cheaper than doing it in-house and if your in-house resources are equipped to meet your requirements for scale and speed.
Yes, eLearning outsourcing is a cost-effective method compared to doing it in-house with your learning and development (L&D) team. Here's why:
You get access to experts such as instructional designers and authoring tool experts
You are allowed to easily scale the development up or down
You don't need to hire new people for different skill sets
The best part is, you can outsource only those aspects where you lack in-house expertise, including:
Developing technical elements such as media components' creation
Developing courses from production-ready storyboards, leveraging authoring tools
Converting Flash and other legacy courses to HTML5
Translating eLearning courses
However, beware! You will be able to enjoy these advantages only when you choose a good eLearning vendor to partner with. And, even all this put together, might fail to convince your top management of outsourcing eLearning – here's when having a plan for a cost-effective budget will be an ace up your sleeve.
Creating a budget for eLearning outsourcing should take into account different nuances such as having a clear training goal, leveraging in-house resources, and following an iterative process to reduce costly rework toward the end. Setting clear goals and knowing what you want will give you a blueprint of the amount you will need to invest in eLearning. Such simple cost-saving tips will go a long way in your proposal for eLearning outsourcing getting a nod from your management.
Here's a video that explores 5 tips to create a convincing budget for eLearning outsourcing.