E-learning Implementation Dos and Don'ts to Gain Management Approval
When pitching for e-learning implementation, following the dos and don'ts will make an impressive case. Learn the secrets to good e-learning implementation.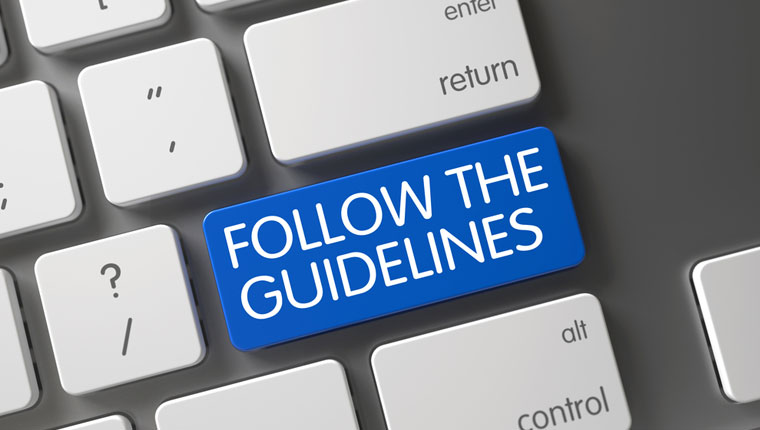 Training managers of today must be competent enough to identify, research, promote, and implement training solutions to improve efficiencies. E-learning is definitely in the list. As a training manager, you understand e-learning has a positive impact on training challenges and are eager to leverage its advantages. How do you pitch the idea of e-learning implementation to your management? How do you convince them to adopt e-learning? You will have to do considerable research and prep work to promote the idea.
Dos and Don'ts When Pitching for E-learning Implementation
Do:
Proper research
Identify the needs that e-learning will address
Identify what can be blended
Share a few industry-specific case studies
Build a business case
Include the ROI of e-learning Implementation
Identify key stakeholders and enlist their support
Don't:
Pitch for e-learning without understanding
Forget to show the benefits beyond money
Forget to highlight the benefits of adopting new technology
Indulge in too much technology speak
Before pitching the idea, assess the level of readiness to adopt e-learning in your organization. Are your employees open to this new way of learning? Is there technological infrastructure for e-learning implementation? Is there a need to invest in new technology such as authoring tools or an LMS?
Apart from this, consider if you have the in-house resources to develop e-learning, which include instructional designers, visual designers, authoring tool experts etc. Investing in e-learning solutions can mean training existing employees on these skills, hiring people with the expertise, or outsourcing development to a vendor.
E-learning Implementation Dos
1. Do Your Research
Your pitch for e-learning should be backed by strong research; this will make your case convincing.
To highlight the advantages e-learning will bring to your training, you will have to first analyze your existing training setup and talk to stakeholders to understand their pain points.
Some of them may be the lack of a homogeneous training structure, loss in productivity due to classroom training, or lack of quality control due to inconsistent training. Once you identify the pain points, describe how they can be solved through your proposed solution. Highlight how e-learning will:
Bring uniformity to training
Reduce loss of productivity
Result in better performance
Apart from collecting information on the business impact of e-learning and the training challenges it can solve, look for use-case scenarios of companies with similar business like yours that have implemented e-learning and its results.
This information will be a strong backup to your cause of e-learning implementation and strengthen your pitch in its favor to the top management. Your research will help support your statements and highlight to your audience your conviction in your cause.
2. Identify the Needs E-learning will Address and Highlight them
You will make a convincing case in favor of e-learning if you can identify the training needs it can address and pitch the same to the management. For instance, your organization has a large sales team spread across different geographies but finds it difficult to organize classroom sessions on sales training owing to factors such as finding a time slot suitable to all employees, logistics of arranging the sessions in one place, and mobilizing employees to attend the training.
In such a scenario, you can pitch the idea of training through e-learning where you can train a large number of employees at a single point of time, without worrying about logistics while saving costs. The point is to try and distill training issues to their simplest form and then explain how e-learning can solve each problem.
3. Identify What can be Blended in E-learning Implementation
If you sense that the management is not convinced about making a complete switch to e-learning, you can suggest a blended approach to training. The combination of classroom training and online learning experiences can bring better results than solely using one format of training. A blended learning strategy helps retain valuable parts of classroom training while letting organizations test the waters with e-learning. It allows for selecting the right delivery format for a learning situation, based on the organizational requirements.
Identify the training scenarios where blended learning will be effective:
When there is a lot to share and very little time
When you need to coordinate between multiple stakeholders and learners
When you have geographically dispersed employees
When you need to train employees frequently
While making the pitch, give examples of how a blended strategy can be adopted for different training initiatives in your organization and highlight its advantages:
Integrates new methods of training into the existing system
Allows for the use of all media
Provides for the adjustment of training delivery, based on changing training demands
4. Share a Few Industry-Specific Case Studies of Successful E-learning Implementation
You can use e-learning success stories to help sell e-learning in your organization. Sharing success stories in organizations similar to yours – industry, number of employees, geographic location, or the type of workforce – will help support your case. When sharing case studies, ensure that you:
Describe the organization
Present the problem that prompted the organization to consider e-learning
Give details of the e-learning solution
Report the results of the solution
Sharing success stories of e-learning implementation can provide motivation, strategic direction, and be a source of inspiration for starting the initiative.
5. Build a Business Case
The business case should justify the investment in the e-learning solution with a detailed analysis of the costs and returns. Ensure your business case contains these important aspects:
Scope
Purpose and benefits of e-learning
Risks associated with using and not using e-learning
Management of these risks
Business need
Timeline
List of deliverables
Cost-benefit analysis:
Estimated costs
Savings that will accrue
Supporting industry data
These aspects have to be in your business case to make a strong pitch for e-learning implementation. Apart from this, you will have to identify the shortcomings of the existing training practices and how e-learning can be an effective alternative. This has to be quantified in terms of numbers.
6. Include the ROI Aspect of E-learning Implementation
To calculate the ROI of your proposed e-learning solution, identify all the costs for investment in that solution (design, development, hosting, etc.). The next step is to quantify these costs for each of the other alternatives. After this, calculate the projected return on this investment which can be in the form of increased productivity or better sales. Calculate this for each learning option.
This will help you compare the different options and highlight the benefit of e-learning. But be honest about the costs, risks, and benefits, and do it after getting appropriate inputs. In the end, the projected ROI can be your powerful ally for promoting e-learning implementation to your top management.
7. Identify Key Stakeholders and Enlist their Support
Before you pitch the idea of e-learning implementation, you need to identify stakeholders who will champion your cause. This can be people close to the top management who understand the concept. They will support you in your efforts to convince top management on adopting e-learning. Make efforts to identify these champions who believe in its:
Value
Role as a sustainable training method
Ability to help improve performance
These champions are quite convinced about e-learning and will help you in neutralizing skepticism about it and overcoming any resistance to change. They can even help you build the momentum in your cause to adopt e-learning in your organization.
E-learning Implementation Don'ts
1. Do NOT Pitch for E-learning
Implementation

Without Understanding

A cardinal rule is not to pitch for e-learning implementation before you thoroughly understand it and the business problems it can solve. The point is, unless you understand the technology and are convinced of its benefits, you cannot be persuasive in your cause and will fail to influence your audience. Before you talk to the management, do a detailed research to understand the business needs e-learning will solve and also work out a strategy to highlight this point.
2. Do NOT Forget to Show the Benefits Beyond Money
Do not confine to highlighting the returns of e-learning implementation in terms of financial gains – also highlight the softer benefits of e-learning. Often, it might take time for you to accrue monetary gains from your e-learning investment compared to the cost of development. Focus on how online learning will save time, offer consistent training – even to geographically dispersed employees, improve communication or customer satisfaction, or the image of your company.
Include a clear list of benefits beyond the financial implications to illustrate how e-learning implementation can have multiple advantages.
3. Do NOT Forget to Highlight the Benefits of Adopting New Technology
Though retaining the status quo with regard to training might sound good, you have to focus on its negative outcomes. Highlight the long-term expenses and consequences of not investing in new technology to convince management on why change is necessary. The risks associated with not opting for e-learning can be the loss of competitive advantage, higher training delivery costs, and inability to train employees on time.
4. Do NOT Indulge in Too Much Technology Speak
During your pitch for e-learning implementation, you might be tempted to speak on the technology aspects of e-learning. At the end of the day, your audience is more interested in the training challenges and the potential solutions e-learning can offer. So do not get too much into this nitty-gritty and focus more on how the solution will improve the bottom line.
Plan your pitch for eLearning implementation to the management with care. Focus on the key training challenges and business problems and highlight how e-learning will help and touch upon the ROI of this delivery method. Once you have introduced the concept and prepared your audience, you are ready to present your business case. You are now on the road to implement e-learning, take a look at our e-book 32 eHacks to Jumpstart Your eLearning for practical tips.