eLearning Design Tips to Improve Learning Outcomes [SlideShare]
Companies are choosing eLearning for their employees. For effective eLearning, it's important that courses are engaging, visually attractive and user-friendly. Here are some eLearning design tips that will help you improve learning outcomes.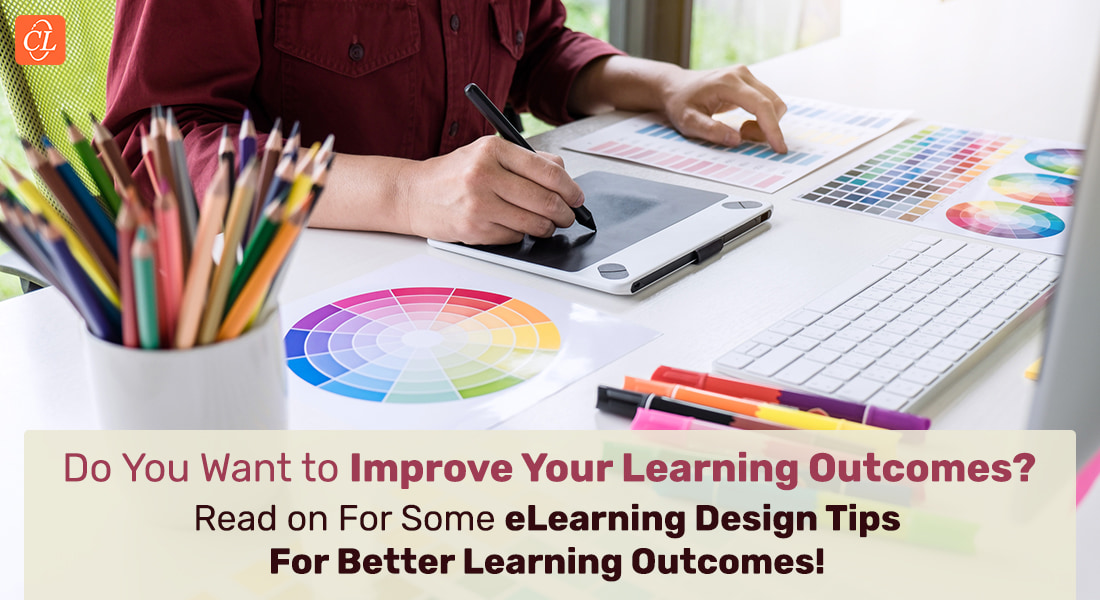 What if your organization gave you an online course with some text on a plain, white background.? Would it be pleasing to your eyes? Would you really want to engage with it? I don't think so! eLearning is so much more than viewing text on your computer screen. If you desire to meet your learning outcomes, your courses should be even more engaging with better designs, and they need to be visually appealing.
The days of instructors using a whiteboard and duster are far behind us. eLearning is not so basic anymore. With a marked increase in learning digitization, the expectations of learners have also gone up. Outdated eLearning courses won't satisfy their learning appetite, they need better ones now. Modern learners are looking for an immersive and seamless learning experience. There are various ways you can use good design tips to create engaging eLearning courses. One way is you can add various elements like images, videos, and gamification to develop fun, interactive courses.
Why Does Good Design Matter in eLearning?
Well-developed and designed courses lead to:
Improved knowledge retention
Enhanced learning experiences
Cost-effectivenessss and time efficiency
There is one major purpose of any organization, Better Learning Outcomes. Learning outcomes should always align with your learners' needs. Your courses should focus on learning outcomes, and to do that, you need to design your courses with the utmost care and meticulous detail. This infographic shares tips that help you get eLearning course design just right.
Embed SlideShare
Parting Thoughts!
Digital technology is on the rise and this has led to drastic changes in the way we learn. Organizations are coming up with various learning strategies for their globally dispersed and remote workforce. A few organizations have provided their learning and development teams with authoring tools, while others have outsourced the eLearning development process to trusted partners.
Instructional design has become a crucial aspect of eLearning development. Instructional designers must make sure that their course incorporates these excellent design tips for improved learning outcomes. eLearning development is an entire journey, and a well-designed eLearning course gets better learning outcomes. Step up your game and create even more engaging eLearning courses. Grab this eBook for strategies to design engaging eLearning courses.