3 Simple Tips for Designing Learner-Centric E-learning Courses
eLearning design plays a crucial role in improving learner engagement and performance. Let's look at 3 learner-centric eLearning design tips!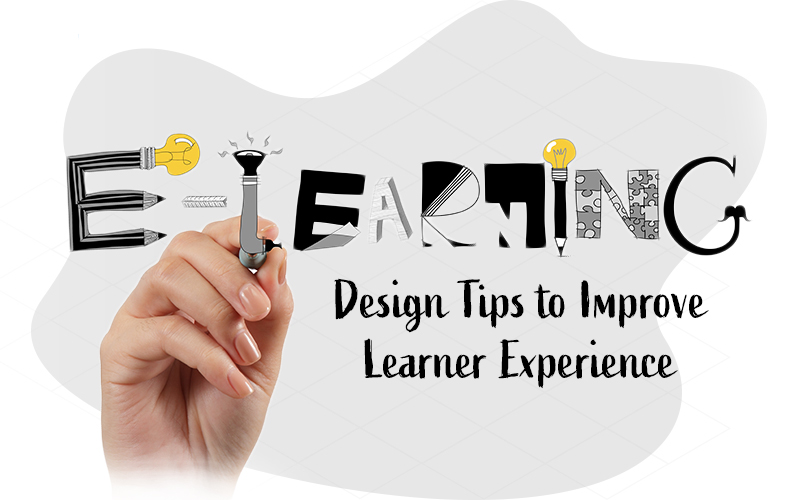 Before developing any eLearning course(s), there is one question every organization needs to ask: "What knowledge, skills, or attitude are learners expected to acquire as a result of this online learning?" All training is meant to bring about a change in the learner—changes that will enable them to use the knowledge gained from training and apply it to their jobs. So this question puts the learner at the heart of the eLearning design process.
How to Improve Learner Experience in E-learning?
Here are 3 eLearning design tips for creating learner-centric courses.
Move beyond 'slides' and go for 'learner experience'
Personalize the learning experience
Create responsive e-learning courses for device-agnostic access
Here are three steps that simplify the science of learner-centric online learning design.
3 E-learning Design Tips to Improve Learner Experience
1. Move Beyond 'Slides' and go for 'Learner Experience'
If your eLearning course ends up looking like a presentation, it's time to take a step back and put yourself in the shoes of your learner.
No online learning course should merely be a series of slides that dump information, boring the learner to tears! As Cathy Moore says, "The most important principle for designing lively eLearning is to see eLearning not as information design but as designing an experience."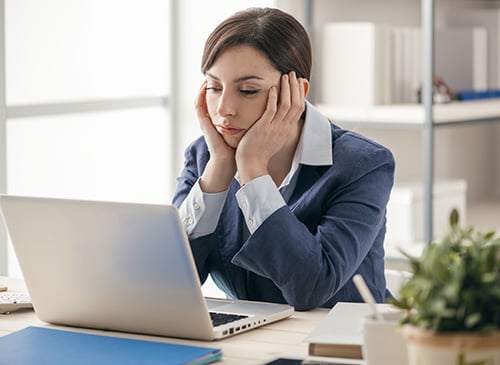 Today's rapid authoring tools with their varied feature-set allow instructional designers to create meaningful, interactive learning content to achieve maximum learner engagement. Here are some tried-and-tested instructional strategies to help you in creating an engaging experience for your learners.
Use branching scenarios that challenge the learner by presenting problems that closely mimic their everyday challenges at work. Scenarios give learners opportunities for reflection and compel them to make decisions.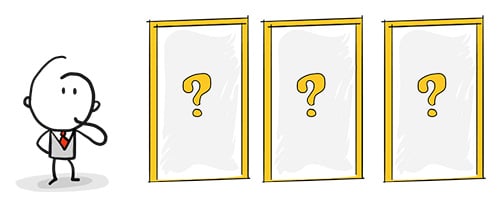 Each decision takes them down separate paths, helping learners see the immediate consequences of their decisions. The course unfolds in various ways, depending on the choices made by the learners. An added advantage of branched scenarios is that learners feel more like explorers and not just passive viewers. This increases the engagement levels of learners.
Employ storytelling techniques for different case studies illustrating how the newly learned knowledge can be applied in real-world contexts. The reality of the learner's daily work-life can be recreated by way of a plot, conflict, and a resolution. A complete story-based eLearning experience will result in learners remembering and reflecting on the lessons they learned from the characters, eventually leading to a change in their performance at work.
Integrate games in the learning process to maximize learner engagement and help learners learn a specific skill or achieve a learning objective in an engaging way. Like any other game, gamification and game-based learning has targets, rules, and 'challenges' for the learner to overcome. The inherent desire to "win", keeps the learner engaged and invested in the topic. By enabling learners to "do something" to learn, games create an immersive experience.
Use on-screen characters, avatars, to help guide the learning process. Avatars in eLearning provide a human touch and may be used as active agents in scenarios—drawn from the learner's job—to use their existing skills and make appropriate decisions to overcome a variety of challenges. Giving learners an option to choose an avatar and letting that avatar perform tasks on behalf of the learner, is a good strategy to influence the learner's behavior outside the virtual environment.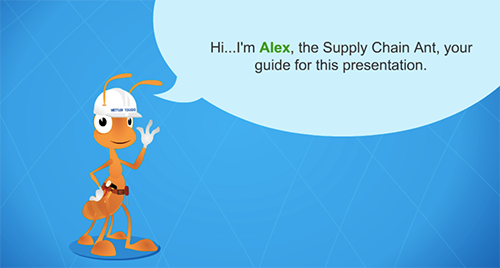 2. Personalize the Learning Experience
A learner-centric learning is, first and foremost, about the learner. Learners have different ways of learning and it makes sense to design your online learning to suit their needs than ask them to adapt to your course. Such adaptability ought to be part of the eLearning design.
Here are some tips on how to personalize learning.
Add a 'personal' touch by capturing the learner's name at the start of the course and address them by their name throughout the course.
Remember that corporate learners are adults who like to have control over their learning process. Something as simple as locking down the course navigation can be highly frustrating and make them lose interest in their learning. Navigation should be 'intuitive', giving them the freedom to choose what, when, and in which order they wish to learn.
Different learners prefer different formats – it's important to keep them in mind while designing the course. Use different elements such as videos, graphs, quizzes, activities, and let learners choose their preferred format. For instance, if there is a video in the course, learners could watch the video, or just listen to the audio, or download a transcript of the video. The choice will be theirs.
3. Create Responsive E-learning Courses for Device-agnostic Access
No longer are learners confined to a desktop computer. The millennial workforce accesses information—including instructional material—on a wide variety of digital devices. This is especially useful for performance support. In the past, being able to access learning at the moment of need to tackle a job task used to be a dream, but not anymore—with smartphones and tablets being the go-to devices in these situations.
For learners to have a consistent and seamless learning experience, it is important that courses are device-agnostic, in other words, they should have the feature of responsive design. Responsive design enables the training content to be available on Android smartphones and tablets, iPhones, iPads, laptops, and desktops. As a result, no matter where they are, learners can always access the training content on the very device they have on them at that time.
Concluding Remarks
As learning professionals, we need to move away from looking at online learning courses merely in terms of screens and sequencing information—because that is no longer how we learn in the real world. In an ideal learning world, one discovers information, seeks explanations, tries out things and practices, learns from successes and failures, and from watching and interacting with others.
Follow these three simple eLearning design tips to make your training learner-centric and learner-friendly, creating a lasting impact. For an in-depth exploration of eLearning design and how to make your courses instructionally sound for the new-age learner, access our eBook on 'eLearning Design and the Right Brain'!