Designing Online Training That's Accessible on iPads? 5 Questions to Ask!
If you are thinking of designing online training programs that are accessible on iPads, here are 5 questions that you need to get answers to.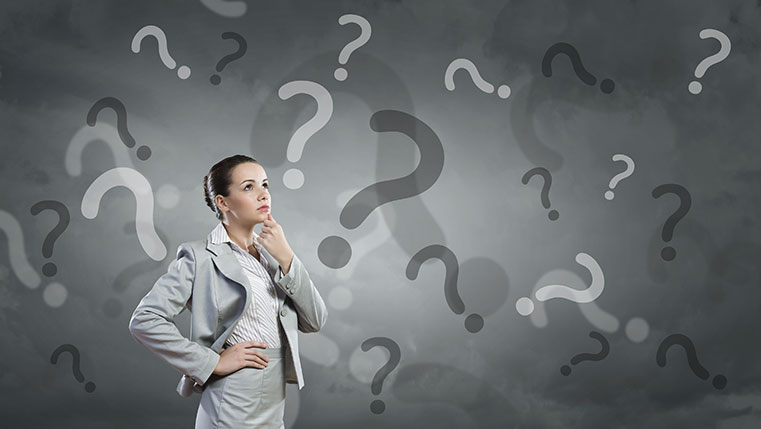 Do you realize that there's been a drastic change in learning at the workplace? Gone are the days when organizations decided what learners must learn and how. Now, its employees who decide what they want to learn, when, and how. It's not uncommon to see learners using their mobile devices such as iPads and smartphones to access online training modules at their own time and pace.
The iPad struck a sweet spot between the laptop and smartphone because of its functionality. The iPad is not as bulky as a laptop, is portable, and offers a bigger screen compared to a smartphone. And, hence became a preferred device for learning, especially in the academic sector. This trend caught up with corporates too, as is evident by the number of organizations who want to convert their online training programs to iPad-compatible courses. Before you go ahead with designing online training that's accessible on iPads, ensure you have the answers to the following 5 questions.
1. How to Evaluate an E-learning Course to be Delivered on iPads?
When you have to design e-learning courses that are accessible on iPads, pay attention to the following factors:
Existing legacy courses that need to be converted to iPad-compatible courses
Future online training programs that need to be accessible on iPads
When you plan to convert legacy courses to a format that's accessible on iPads, understand that certain learning activities that use Flash components will need to be rebuilt in order to make them accessible on iPads.
Decide on the authoring tool you want to invest in, to create or convert courses that are accessible on iPads. Articulate Storyline, Lectora Inspire, iSpring Suite, and Adobe Captivate are some of the tools that you can consider. Authoring tools such as Storyline and Lectora offer templates that are designed to speed up course development. So, making your e-learning course accessible on iPads does not have to be a time-consuming process.
If your e-learning course is text-heavy, you might have to consider presenting the content in multiple slides, keeping in mind the screen size of iPads. So, what looks perfectly fine on a desktop screen may look like too much of text when viewed on an iPad. Also, certain interactivities such as 'drag and drop' do not work well on iPads and you might want to think of some other interactivities.
2. What Kind of User Interface Works on an iPad?
The interface that is designed for your iPad-accessible online training program needs to enhance the learning process, not hinder it. Stick to a simple, minimalistic design. Following a progressive disclosure strategy in the user interface is a good idea as only what is essential is displayed to the learner. Progressive disclosure is a design strategy where information is sequenced so that the learner is not overwhelmed with lots of information.
Using a main menu that contains sub-menus or topics arranged according to importance or hierarchy, and displaying additional information in popups and on hover are ways to incorporate progressive disclosure in the user interface. This strategy also works well when you are dealing with content that follows increasing levels of complexity. Begin by displaying basic information and then take the learner to the next level of learning and so on.
3. Can iPads be used to Deliver Contextual Learning?
Online training that's accessible on iPads can be used to deliver a contextual learning experience. Contextual learning makes the training useful and relevant. Before you design online training programs that are accessible on iPads, understand the purpose of the training program.
Is the online course meant to address the training needs of a mobile workforce?
Is it to enable performance support?
Is it to supplement existing training?
Is it to offer learners the flexibility to learn on their mobile devices?
Depending on the learning need, the context of the training program is set. iPads support a variety of content formats such as eBooks, presentations, videos, games, simulations, infographics, flowcharts, and podcasts.
4. How to Design a Learning Experience that's Effective on iPads?
For the learning experience to be effective on iPads, it is always better to deliver short bursts of learning. Address one performance objective at a time through microlearning modules accessible on iPads. Structure your online training program in such a way that it becomes relevant to your learners' needs.
For example, consider a product training for pharma sales reps. A 25-minute product training can be delivered as 5 microlearning nuggets – each of 5 minutes duration. This lets learners quickly access the product they need information on, without accessing the entire course.
5. Does the Course Need to be Accessed Offline?
Think about how you plan to deliver the e-learning course on iPads. Would you be using a native app or a web-based app? Web apps use web browsers and web technology to deliver online training programs on mobile devices, without the need to download them. On the other hand, if you need learners to be able to access the e-learning course offline through their iPads, it is essential to deliver the course through a native mobile app that lets learners download the course and then syncs the completion status once the learner's device is online.
Native apps are very useful in situations where the available bandwidth is low. Learners who are frequently on the go can use the native app to download the online training program while they are connected to the Internet and then access it offline when they are outside the workplace.
As with other mobile devices, it is important to ensure the security of data when you deliver online training programs on iPads. Enabling your existing online training programs to be delivered on iPads can pave the way for the implementation of mobile learning at the workplace.
One of our clients, a global telecommunications giant met with great success when they decided to get their legacy courses developed in Flash as well as an older version of Lectora to a version that was accessible on mobile devices using Lectora Online. Over 500+ legacy courses were converted to responsive, multi-device accessible courses to train service technicians who were mostly out on the field, on company policies, processes, and products.
Have you iPad-enabled your online training program? If you haven't done so already, perhaps it's time to give it some serious thought.