Content Creation and Curation in eLearning – Make the Difference Work
This blog post shares reasons why content curation and creation are necessary – when you want to convert your existing courses.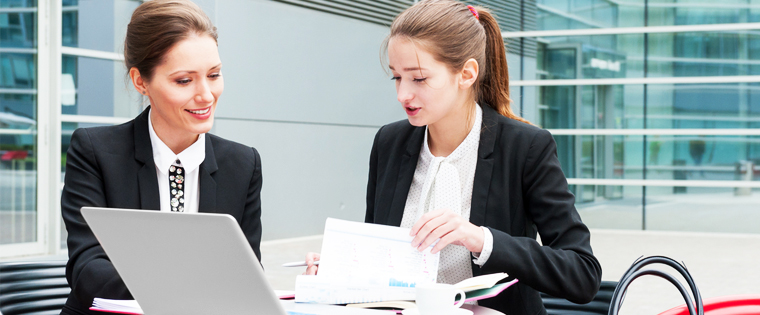 When creating an online course, we eLearning vendors request our clients to provide us with all the necessary content for the course, and then also talk about creating new content. The client often finds it hard to comprehend this request. "What is the difference between content curation and creation? Why do we need to make use of both, when creating online courses?", they ask. These questions must be answered – so that we have the freedom to create a course that is complete and reliable, and they get a course, worthy of their investment.
What is the Difference?
Superficially, the names are self-explanatory – content curation is a collection of existing content, gathered from a variety of resources (Librarians are some of the earliest known content curators – they manually collected, sorted, and arranged information and records in an easy-to-access manner.). Content creation is the creation of content.
However, knowing the difference between content curation and content creation is not enough, and we need to define the roles that each of them play individually, as well as together, in eLearning. So, let's step back and look at both these strategies.
Content Curation
Let's not kid ourselves – we know that the expensive (and time consuming) courses that we create, are not the only way learners access information. The web is an open platform that bursts with information of every type and on every topic that one can possibly think of. Unfortunately, it's also a dump yard for information that is false, outdated, and plain outlandish. If learners access this false information, and share it with their colleagues (this is, after all, the age of social collaboration), it could mar the reputation of your organization.
So, it's very essential to make sure that your employees have access to information that is factual, verifiable, current, and relevant to the eLearning course. That's where content curation becomes a necessity.
Content Curation is the process of collating relevant information, and presenting it in a meaningful way. In eLearning, content from a variety of digital resources is collected, sorted, organized, and made available to learners, either online or offline, but always in a sensible manner. This content also includes an organization's existing training material (training videos, eBooks, PDFs, PowerPoint slides, and even their subject matter experts). The benefits cannot be ignored:
Learners have access to information that is applicable to their job
With proper content curation, your organization will have access to the best and latest information related to your industry
Content that you have already invested in is not wasted (provided it is relevant and up-to-date)
Time, money, and human resources (prerequisites to build a course from scratch), are saved
Content Creation
One of the aspects that sets a successful organization apart from the rest, is its individuality. So, while it's okay to 'follow the herd' with curated content, it's also important to maintain originality; so, content creation becomes a necessity.
Content Creation begins with an idea. This idea – in terms of eLearning could be filling up any gaps in the content that already exists, or even updating outdated information. Once the idea is established, content is built around it; the resulting information is new, original, and fresh. When creating eLearning content, a vendor will also consider the learners' training requirements and the learning objectives of the course. The four big benefits of this:
Courses are personalized and customized to specifically meet your organization's requirements
Employees associate value with your organization's training
Gaps in existing training content can be filled with meaningful content
Created content can be used to consciously increase the standard of your course
The content curation-creation ratio will vary with each course, and depend on the availability of usable information. Although it may seem a tedious task, it's easy to follow if you just remember – content curation and content creation must both go together, and a reliable vendor will be able to subtly weave the two together to create a course that is complete, reliable, and successful.