How to Become an eLearning Champion: Free Live Webinar
Since the days of the pandemic, remote work has become the new norm. That's when eLearning has gained popularity in the corporate training industry. Are you a fan of online learning? If you want to lead the path of eLearning, keep reading.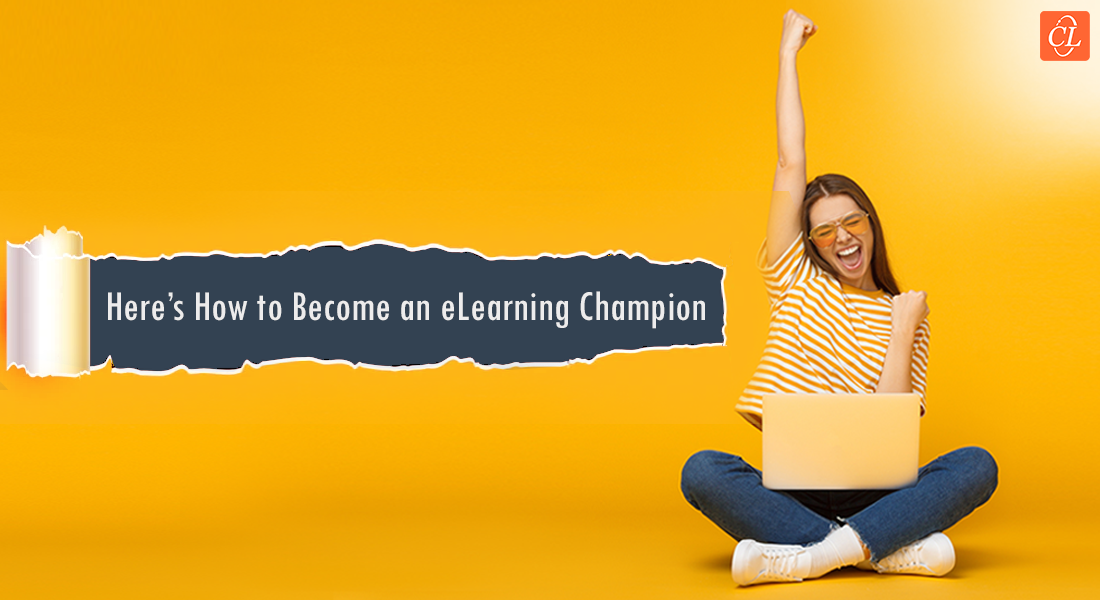 The importance of eLearning in today's corporate L&D cannot be overstated. It appeals to younger generations of learners and, more significantly, it keeps up with the constantly evolving needs of the training industry. To train the globally dispersed workforce, online training is a practical and affordable solution. In the corporate world, online training has evolved from being a luxury to more of a survival tactic since the time pandemic hit the world.
A Guide to Become an eLearning Champion
According to me, an eLearning champion is one who enjoys training and the use of technology to advance the former. They believe in providing ongoing learning opportunities and see learning as a journey rather than a singular experience. They think that when learning is interesting and entertaining, it has the biggest impact on the learners. Most significantly, they are aware that the most effective learning strategy is largely dependent upon the training needs of their company and their learners. In the realm of corporate training today, becoming an eLearning champion may really change the game and make an influence in the organization. One merely needs to comprehend the purpose of learning and take pleasure in the responsibility of being the catalyst for employee skill development.
A Webinar for eLearning Enthusiasts
Are you apprehensive about how to become an eLearning champion? Want to build your career in the path of eLearning? Here we bring to you an amazing webinar on 'How to Become an eLearning Champion' where our company's learning and development (L&D) expert R.K Prasad will be sharing his success stories. You also get to know the success mantras that he has followed to become an eLearning champion. This webinar is for:
Training Managers
L&D Professionals
Instructional Designers
Authoring Tools Experts
Anyone and everyone in the L&D domain


You will gain actionable insights on how to master eLearning, the opportunities and challenges of training, and a successful road map for reaching your training goals in this webinar. For a preview of the webinar's topic, watch this video.
Your Next Step!
I hope you are eagerly looking forward to joining us for our webinar session. The webinar will offer you a lot to think about if you are new to the world of eLearning. Even if you have used eLearning in your training strategy before, there are still many pieces of information that seem simple but are crucial and can help you go from being an ordinary eLearning user to an eLearning GURU.