4 Proven Tips to Design Effective Infographics for Corporate Training
Get 4 proven tips to create good infographics for training your workforce.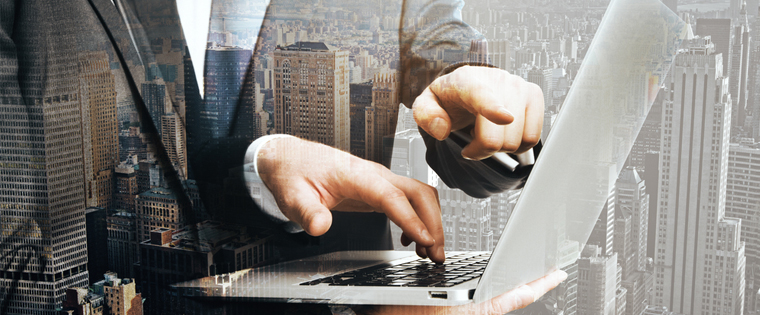 Infographics are a powerful microlearning asset used to transfer knowledge and gain the attention of learners. I'm a big fan of infographics and strongly believe in their ability to convey the intended message effectively. They help present text-heavy content in a visually appealing format, making them ideal tools for learning reinforcement. They can be used as "standalone" learning resources or as part of an online or a blended learning program. They can be accessed seamlessly on all devices and are useful for providing just-in-time (JIT) learning support.
Are you planning to develop infographics for training your employees? How can you make the best use of these ocular media elements in your corporate training program? What does it take to design a good infographic? You need to focus on 4 key aspects.
1. Coming up with the right ideas
Proper ideation is the key to the development of a good infographic. The topic of your infographic needs to be interesting and relevant to your learners. You need to ask the following questions to zero-in on the right topic:
What is the message you wish to convey?
What is the action you want your learners to take?
Take time to brainstorm after you get answers to these questions. Brainstorming will help you check whether the topic will help achieve the objectives of your corporate training program. Once you complete the brainstorming, it is necessary to come up with relevant facts to be included in the micro asset.
2. Collecting relevant data
This is a vital and inarguably the most time-taking aspect of developing an infographic. You must formulate the right strategy to collect the required data for your infographic. It's a good idea to begin looking for information within the organization. Subject-matter Experts (SMEs) and stakeholders often prove to be valuable sources of data, and so, make sure you discuss your infographic with these people. They can help you with useful PPTs, reports, and other resources containing the required information.
You can use information in online resources such as Google Public Data Explorer, and The Guardian Data Store to get data for your infographic. It is also a good idea to look at government websites and relevant research reports published by academic institutions to get necessary inputs for the corporate training resource.
3. Making sure your narrative is solid
A sound narrative is the core of an effective infographic. You need to focus on five key elements to ensure a good narrative.
I. Framing compelling titles
You need to remember most readers are drawn to infographics by their titles. It is a good idea to use alliterations, puns, and alter well-known phrases to frame catchy titles. One of my favorite titles is Sales Wars – The Competition Menace which is based on the Hollywood blockbuster, Star Wars – The Phantom Menace.
II. Setting the right context
It is rightly remarked that content is the king and context is the queen. The right context helps your learners put the data contained in the infographic in the right perspective. For instance, if you are using an infographic to educate employees on safety norms, it is better to come up with a 2-3 sentence introduction explaining the importance of industrial safety.
III. Drafting a good outline
A well-crafted outline goes a long way in ensuring that the information presented in your infographic flows smoothly. The outline helps you arrange information in a proper sequence to create maximum impact on the learner.
IV. Highlighting key points
Today's corporate learners are busy and cannot find time to go through the entire training content. Make sure you highlight key information, so that it catches the eye of your learners.
V. Ending the infographic well
I'm sure you'd agree with me that the purpose of an infographic is to compel the learner to take a specific action. A proper conclusion will motivate them to take the action.
4. Choosing the right presentation pattern
The right presentation plays an important role in maximizing the impact of an infographic and helps drive home the message you wish to convey. There are many ways to present information in an infographic, but many online corporate training developers use the following four presentation patterns extensively:
Alphabetization
Timeline
Comparison and Contrast
Data Representation
By following these four tips, you can design a good infographic for educating your workforce. How do you use infographics in your corporate training programs? We'd love to know.