Effective eLearning Design – Applying Gagne's 9 Events Of Instruction
eLearning design can be made effective by applying Gagne's 9 events of instruction. Here's more on each event and the ways to apply it in eLearning design.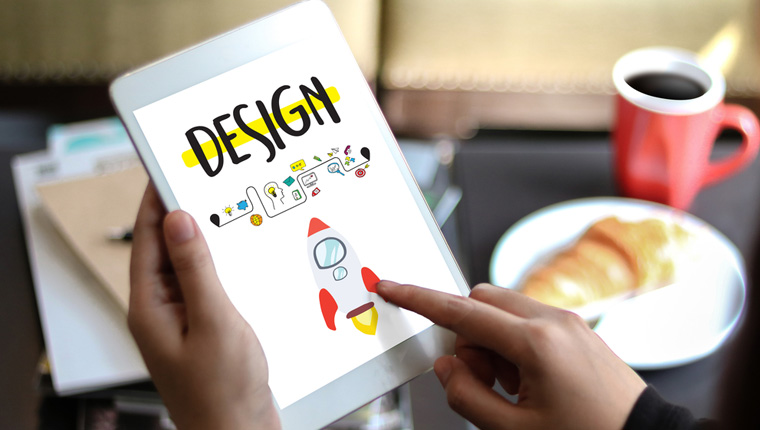 "If learning material is designed to be highly relevant and delivered in context then it is likely to be useful" – Charles Jennings.
When a course is designed using sound instructional design principles, it leads to an emotional connect between the learner and the content, which in turn leads to higher knowledge retention. If good decisions regarding eLearning design are not taken, the result will be a completely irrelevant and ineffective learning experience. Therefore, it is highly recommended that instructional designers choose a framework or a model that establishes this connection between the learners and the course.
Gagne's 9 Events of Instruction
Event 1: Gain Attention
Event 2: Inform the Learner of the Objective
Event 3: Stimulate Recall of Prior Learning
Event 4: Present the Stimulus
Event 5: Provide Learning Guidance
Event 6: Elicit Performance
Event 7: Provide Feedback
Event 8: Assess Performance
Event 9: Enhance Retention and Transfer
One of the noted and the best methods among the plethora of methods available is the one by Robert M. Gagne. Robert M. Gagne, an American Education Psychologist, published the 'Conditions of Learning' in 1965 in which he proposes a nine-step process called the '9 Events of Instruction'. Let's take a look at the what these '9 Events of instruction' are and how they can be used as a model by instructional designers.
The 9 Events of Instruction for Effective eLearning Design
Event 1: Gain Attention with Effective eLearning Design
In order for effective learning to take place, the learner should be receptive to the incoming information. Gaining learners attention is one of the first events that must take place. In an eLearning course, this should be done as soon as the learners begin the course. The beginning sets the tone for the entirety of the course. If you create an e-Learning course description that gives them a sense of what the course can offer them, you can get them interested right from the start.
So, how do you design an eLearning course to gain learner attention?
Pose a thought-provoking question right in the beginning. Curiosity aids in gaining attention.
Give a logical flow to your content because disorganized content moves the learner's attention away.
Create a compelling story. For example, if you want to provide training on data privacy, use short scenarios to show them the consequences of not following data privacy policies.
Do not just restrict to end-of-the-course assessments. Include assessments between different topics. This gives them time to reflect on what they have just learnt before moving on to the next topic.
Replace chunks of text with enriching visuals instead. For example, use infographics, animations, and videos to explain a difficult process.
A Glimpse of What We Did: We helped one of our clients train its employees on the updated Data Privacy policy in their organization. Instead of offering static slides with information, we used game-based elements and created an 'Employee Personal Data Privacy Challenge', where the learners were expected to respond to scenario-based questions. Each activity in the course was presented with fictitious scenarios of employees handling personal data. The learners analyzed the given situations and selected the appropriate answer. A scoring system was integrated within the course, awarding points to the learners on reaching significant milestones. Each scenario also had a very compelling story which forced the learner to think and relate, thus grasping their attention.
Event 2: Inform the Learner of the Objective
"If learners are aware and prepared to learn certain information, they will be more alert to any stimuli related to that goal." — Marcy P. Driscoll, Psychology of Learning
Before the learners start a course, it is highly essential that you show them the big picture. Yes, most of the courses these days do provide the learning objectives, but often in a dull and monotonous way. It is essential to keep the first event in mind and showcase the objectives in a way that will hold the learners attention further.
Here is how you can do it:
Ensure that each learning objective has a single outcome.
State the learning objectives using an animated video or have a supervisor narrate what they will learn from the course and what they will be able to do by the end of it.
Present the learning objectives visually using infographics.
Build a scenario that incorporates all the learning objectives.
Event 3: Stimulate Recall of Prior Learning
According to the Adult Learning Principles, effective learning in adults is facilitated when learning is tied to prior experiences. Stimulating prior recall in eLearning design is all about moving from the known to the unknown. Helping the learners relate to something they already know helps learners make sense of the new information. This can be done by applying something previously learnt to a new problem, thus activating the short term memory and committing to the long term memory.
Here are a few ways to stimulate prior learning experiences:
Conduct a proper analysis of what your learners know by asking them to take a pre-quiz; create a challenge and evaluate their prior knowledge; ask them to use what they already know to solve a problem; begin a story and ask the learners to fill in the gaps using their prior knowledge.
Pose questions related to previous experiences in your course.
Use analogies to relate the new information being disseminated to an older experience.
Event 4: Present the Stimulus in eLearning Design
Presenting the stimulus is all about presenting the learning content to the learners. No matter what the learning outcome is, the stimulus that is presented should, as Marcy P. Driscoll puts it in Psychology of Learning, "emphasize distinctive features or essential elements of the desired outcome." If you fail to put the content into the course in an effective way, designing effective learning will be difficult.
Here are a few ways to present the stimulus:
Chunk the content that is nice-to-know and include only the need-to-know content.
Mix and match various online delivery formats to present the content. For instance, if you are training your sales employees on a new product, you could provide details of the product using a video and use game-based assessments to evaluate the learners.
Provide the choice to access the content in any device they prefer.
A Glimpse of What We Did:
We helped one of our clients train their sales reps in identifying different categories and sub-categories of key products. We used a gamification strategy to present the content in order to make the learning process more fun and engaging. The crux of the course required a player to identify the brand, category, and the product name for each product displayed, within 20 seconds. If all responses were correct, the box turned green; for partially correct responses, it turned amber; and if all responses were incorrect, it turned red. By the end of the game, the learners were able to familiarize themselves with the products, brands, and their sub-categories.
Event 5: Provide Learning Guidance
"The essence of learning guidance is to provide support for learners in making connection between what they know and what is being learned". — Gagne
No matter how adept or advanced a learner might be, everybody prefers a little bit of guidance when new content is being presented. Providing no guidance at all in an eLearning course may lead to an impersonalized, disconnected learning experience. For example, imagine a learner taking up an eLearning course for the first time. Chances are that s/he will be confused about something as basic as the graphical user interface (GUI), which will in turn lead to a delay in learning. But if proper guidance is provided this can be avoided. This is often referred to as guided learning in eLearning.
So, providing guidance in classroom training is pretty easy, but how can you incorporate this in eLearning design?
Here are a few ways:
Incorporate an avatar or a character within your course to guide learners throughout. For example, if you are training your sales representatives on sales skills, incorporate the character of a sales manager, as this will help them relate more automatically. (Note that guided learning is not restricted to an avatar helping learners navigate through the course. The avatar also has other functions. For example, it is responsible for providing feedback when the learner does something right or wrong, or helping them reflect on their learning as the course progresses.)
In addition to providing examples of what to do, provide non-examples to help learners understand what NOT to do.
Use case studies, analogies, visuals and metaphors to further support learning.
Facilitate online collaboration by integrating chat aids, discussion forums, and role-playing sessions.
A Glimpse of What We Did:
One of our clients wanted to train its sales representatives on selling their products better using the company-established sales techniques. We used a guided learning approach where the mentor explained the essence of a sales pitch— the various types of questions to be asked to the customer and how each of them helps the sales rep sell better.
Event 6: Elicit Performance via eLearning Design
Integrating events 1 – 5 within the design of an eLearning course assures that the learner has learnt and information has been stored in the long-term memory. 'Event 6: Eliciting Performance' is all about confirming what the learner has learnt by allowing them to demonstrate what they have learnt without the fear of failure. The hope is that the learner will learn through the mistakes they commit. Besides, this will also facilitate repetition, one of the main keys to information retention.
Here are a few ways to elicit performance:
In case you want to train your employees on a new software, provide 'Try' simulations as this will give the learner a simulated environment of the software to practice without fearing to fail.
In case you are planning to impart compliance training to your employees, use branching scenarios to test their understanding on the various actions and their consequences.
A Glimpse of What We Did:
A global corporation wanted to train its global procurement team on a particular procurement software. We created a highly engaging 'Watch-Try' software simulation course in which all the processes were first explained in an engaging way; then the learners were asked to respond given a situation similar to what was taught. This strategy of learning-by-doing enabled the procurement team to try their hand at the piece of software, repeatedly in a simulated environment. The simulation-based training was a great learning tool for the team because they were able to attempt to tackle real-life situations without the fear of failure.
Event 7: Provide Feedback
When the learners are being given a chance to practice all that they have learnt, effective feedback based on their performance should be given immediately. The main objective of providing feedback is to fill any knowledge gaps that exist. However, there are two other purposes that good feedback serves in eLearning courses:
(i) to make sure the learner understands the information and remembers it
(ii) to encourage and keep learners engaged in the learning
So, how can you provide effective feedback to learners?
Ensure the feedback you provide is timely, focused and constructive to reinforce learning on a specific point. Avoid negative feedback.
Consider incorporating an avatar or a character within your eLearning design to provide feedback, as this will humanize the feedback helping learners to relate more.
In case the learner opts for a wrong choice, show him/her the real world consequences of opting for that choice.
Never confine feedback to a simple 'Yes, you are right' or 'No, you are wrong'. Always provide further explanations on why they were right or wrong.
Event 8: Assess Performance
Learning can only be complete if there is a change in the learner's behavior or performance. This change in behavior can be determined and measured by assessing the learners' knowledge after the completion of training. And it is only when this change is assessed that we can identify if the expected learning outcome has been met or not.
Summative assessments in eLearning design are end-of-the course assessments that are designed to determine whether or not a module's learning objectives have been achieved. Unlike formative assessments—which reinforce learning between topics—summative assessments are more about evaluating the learner. Here, no hints or guidance is given.
Here are a few ways to assess learner performance in eLearning:
Ensure that the assessment questions are aligned with the learning objectives to ensure seamless transfer of knowledge to performance on the job.
In case of multiple-choice assessments, avoid lengthy and repeated phrases in the options.
You needn't stick to the traditional forms of assessments. Make assessments fun using gamification; reinforce their knowledge by providing simulation-based assessments; use scenario-based assessments to evaluate their performance in specific situations.
Event 9: Enhance Retention and Transfer
Training is the systematic acquisition and development of the knowledge, skills, and attitudes to adequately perform a task or job or to improve performance in the job environment. After the learners finish their training, they are expected to be able to apply whatever they have been trained on in real life at work. Training managers often find themselves asking "Will the learning stick and boost their work performance?" or "Will they be able to use the skills they have been taught?" To help learners effectively apply the newly-acquired skills to solving tasks at work, companies must take efficient steps to reinforce training.
So, how can you design eLearning to enhance retention and transfer?
Provide a content map in the course to help learners go back to the exact content they think needs revision.
Provide learners with microlearning nuggets of the core topics to provide performance support. For example, if you trained your employees on a new piece of software, provide micro nuggets on individual actions that should be performed within that software such as steps to start a debugging process or process to close a ticket logged by a customer.
A Glimpse of What We Did:
One of our clients wanted to train its employees on using and adopting the software, Workday. We recommended a video-based learning strategy to easily demonstrate the step-by-step process to navigate through the software. A total of ten videos were created, each of them detailing the different steps involved in operating the software. In addition, two mobile-friendly job aids were developed in the PDF format with the intention of offering learners performance support on the go. These job aids had detailed instructions to each of the steps along with the corresponding screenshot from the tool.
Good eLearning design leverages a robust instructional design framework that guides the design and structure of the eLearning content. Gagne's '9 Events of Instruction' is one among the most widely used model, as it provides a sound structure for developing effective eLearning. It is a model that will allow IDs to ensure that the learners understand, relate, recall, retain and apply all that is being taught to their jobs.
Want to more about instructional design and its role in eLearning courses? Here's a handy resource to explore the basics of ID and how applying learning principles effectively to your eLearning courses can boost the training overall.