9 Top Tools to Develop First-Rate Product Demonstration Videos
This blog post shares list of top tools that help you develop product demonstration videos.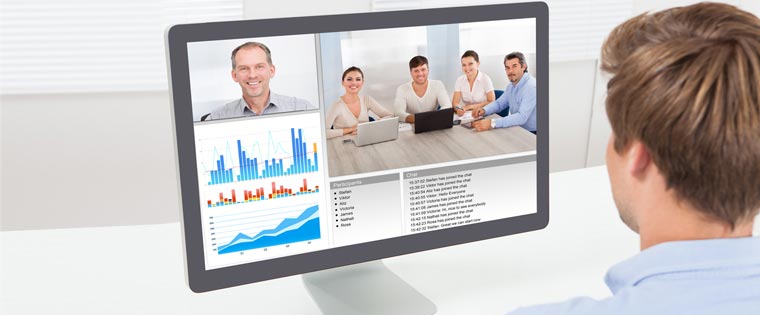 Your potential Business To Business (B2B) customers are empowered with the whole gamut of information available on the Web. Before they buy a product or approach your sales team, they do extensive research by going through your website and seeking information from other sources. As buying patterns are undergoing a paradigm shift, you can't expect to sit and talk with each prospect about your product in detail; potential buyers just don't spare that time any more.
In this context, product demonstration videos can powerfully evangelize your high quality products in no time. Well designed product demonstration videos can shorten the sales process, save the time of your sales teams and your customers, and also be instrumental in avoiding unqualified leads.
Product demo videos:
Showcase your product features, benefits, and unique use cases
Increase customer engagement
Address specific concerns of potential customers
Provide just-in-time (JIT) learning support
Play a crucial role in enhancing the performance of your sales teams
As we understand the importance of product demonstration videos in closing a sales deal, let's check the best tools available to develop them.
1. Go Animate
'Go Animate' enables businesses and individuals develop demo or explainer videos quickly and easily. It:
Helps explain complex concepts and promote your products
Creates customized animated videos with drag and drop templates
Is affordable
Go Animate for Schools was launched to create safe online learning videos for students and the teaching community.
2. Demo Builder
Tanida Demo Builder creates video demonstrations for product presentations in three steps. It has features such as screen recording, simple design interface to edit videos and animations, and helps export product demo videos in multiple formats that can be accessed from any digital device.
3. Articulate Storyline 2
You can create product demonstration videos using screen recordings, edit with Action Fine-Tuning, and import videos in Articulate Storyline 2.
The screen recording feature helps record your screen, insert that into a slide, add captions, characters, and other effects. The Action Fine-Tuning feature makes edits and changes to the frames; the Multimedia Support feature allows you to edit videos, audio, and images, without complex conversions or encoding.
4. Adobe Captivate 9
Adobe Captivate 9 makes it possible to stream YouTube videos in-course. This also allows you import videos in different formats such as MPEG, FLV, AVI, and more. Captivate 9 facilitates publishing online courses in MP4 format that is compatible with most devices. Mac users can record an iOS screen as a high resolution video using the Device Capture feature in Captivate 9.
5. Keynote
You can create high quality product demo videos using Keynote with a limited budget – within $ 50.
In six simple steps, you can create great videos using Keynote.
Start with writing the script about your product features and benefits
Record the voice over with your iPhone in an echo-free space
Edit audio with the free audio editing tool Audacity
Prepare a presentation with Keynote
Record the presentation using ScreenFlow, a screen recording tool
Edit audio and video; you can add background music
6. PowToon
PowToon is an online business presentation software to create free, cool, animated, PowerPoint videos alternatives. It can be used to create effective product demonstration videos. Easy to use templates in various styles are readily available to choose from, based on the business requirement.
7. Overstream
You can customize an online video by adding comments or subtitles in your preferred language using Overstream. It will also allow you to send custom video postcards. Using the online Overstream Editor, you can synchronize subtitles with online videos. The Share option is available to forward the edited videos to your prospects.
8. Wink
Wink is a Tutorial and Presentation creation software. Using Wink, you can capture screenshots, insert explanation boxes, buttons, titles, etc. You can create a highly effective tutorial for your clients. You do all this in a windows-based user interface with drag-and-drop features.
9. Jing
Jing enables you to capture basic videos, animations, and still images and share them on the Web. It helps capture an image on your computer screen. You can also record what you're doing on the system. This helps you create short videos of your product demonstration.
Product demonstration videos capture your product features and benefits and project them to your potential customers in an effective and engaging manner. These videos provide a way to make the best impression on your prospects before they reach out for a sales enquiry. If your product videos are compelling, you won't miss the deal.
Hope you like the post. Do share your views.