1-2-3… Stages to Develop First Class E-learning Videos
Learn how to develop e-learning videos in 3 stages and what is involved each stage.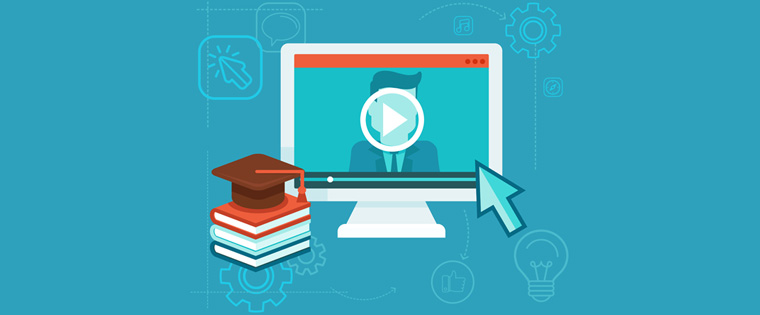 Forrester researcher, Dr. James McQuivery estimates that one minute of video is equal to 1.8 million words. According to Forbes, 59% of senior executives will rather watch a video than read text, if both are available on the same topic, on the same page.
Videos in e-learning improve motivation and the engagement level of learners. They meet various learning needs and transfer knowledge effectively.
Needless to say, videos can turn learning into a fun-filled experience. Given the benefits, you want to incorporate videos in your e-learning courses. However, how to develop impactful videos is THE question haunting you.
This blog addresses THE issue. I will share how to go about developing videos in three stages and explain each stage in 3-4 points.
1. Pre-Production
Know your audience: You must know who your audience is. Have a clear idea of this, as your content and other elements will depend on your audience.
Prepare a content outline: Meticulous planning is required to develop impactful videos. For this, you need to have a detailed content outline. At this stage, you can think of what content to include and what not to, in the video.
Gather visual elements: You need to select relevant images and elements such as logos or video clips that support your learning content. You can decide where in the course you want to include the video, and what learning objectives to cover in that.
For example, you can use a video in an e-learning as an introduction to the module or at the end, to summarize the learning points.
Want to vitalize your online training? Leverage the power of videos.
Write the video script: Prepare the video script, based on your e-learning content and visuals. Keep your script easily understandable; avoid industry-related jargon so that even a lay person can know what you are talking about. If it is an industry-related video, limit the use of acronyms and jargon. They can be covered in the course. Avoid redundancy in the script. Use a conversational tone to engage learners.
Select the right equipment: Choose a camera which provides a High Definition output, tripod to avoid shaky videos, a good microphone, appropriate lighting equipment, and more. For animated videos, you can use software tools such as GoAnimate, VideoScribe, Adobe Premiere, Captivate, Camtasia Studio, etc.
2. Production
Filming: If you want to incorporate a real video in the e-learning course, you can shoot it with your camera, or you can use recorded video clips. Shoot as many times as possible; you can take those clips which fit best, during editing.
Recording: Record the narration, voice-overs, and other audio instructions that need to be incorporated in the e-learning video.
Animations & graphics: If you want to develop videos with images, animations, and graphics, use the required video-development tools, mentioned in the pre-production stage.
Want to design corporate training videos? Here are five best practices.
3. Post-Production
Integrating text, video, and audio: In the post production stage, you will combine the video, audio, and onscreen text, using video editing tools such as Windows Movie Maker, Avid Pro, Final Cut Pro, Virtual Dub, Wax, Wondershare Filmora, and more.
Editing: You know that short is sweet. It's better to keep videos crisp, to the point. This will get your learners' attention. One thing you need to remember here is – don't try to incorporate everything you've gathered. Be highly selective and stick to the learning objective(s) you need to achieve. Try to keep your video bite-sized, so that learners' retention is high and cognitive overload is avoided.
Easy access: Convert your e-learning video to various formats to make it accessible on multiple devices. Adding sub-titles and captions will help hearing-impaired learners. Reduce video size by compressing it so that it can play easily, even with low Internet speed.
Want to offer impactful sales training? Make the best use of videos.
Adding videos to your e-learning course gives an engaging and fulfilling experience to your learners. You can develop high quality e-learning videos in three easy stages, as discussed in this post.
So, make the most out of it! Create gripping learning experiences for your learners.