A Checklist to Deliver Quality Assured E-learning Courses
This blog shares a comprehensive checklist to deliver a 100% quality assured e-learning product to your customer.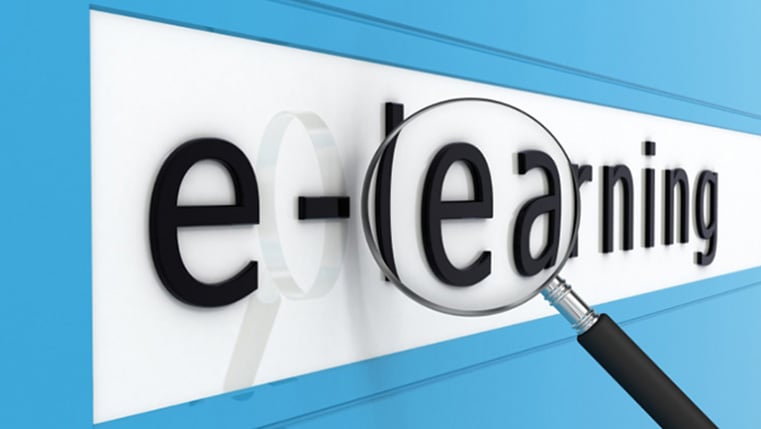 One of the biggest mistakes an e-learning professional can commit is NOT allocating sufficient time for a thorough quality check of the course and hurrying toward its launch. Do you think this is correct? Even though he spends ample time developing the e-learning course, it is always worthwhile to have a final look before sending it to the customer.
Common excuses e-learning professionals love to give are "I've seen the course, but forgot to crosscheck these components, as I thought they will be taking care of those issues", "Is it my responsibility to check the functionality of the course?", and so on…. The customer is not interested in excuses. He is only interested in the quality of the e-learning course. If it is a mess, he will never give you repeat business.
So, stop making excuses and follow the checklist shared in this post to deliver a 100% quality assured product to the customer.
I have not segregated the checklist based on roles, such as what an instructional designer (ID) should do, what a visual designer (VD) and what a developer should take care of. Rather, this checklist gives a holistic idea of what everyone involved should crosscheck, before submitting the course to the client.
1. Content:
Is your content free of typos and grammatical errors? A couple of typos or grammatical errors might distract your customer from the elearning course and most importantly, they create a bad impression in his mind. I think that's enough to start a chaos.
Is your content in sync with the core curriculum?
Is your content aligned with the learning objectives?
Is the content free of plagiarism? Is it properly credited or acknowledged? Nowadays, maintaining the originality of content is a tough nut to crack. It is always recommended to write your own content, rather than copying from other sources. Believe me, you can't imagine the losses or penalties you will have to pay if your content credentials are questioned.
Is the language clear and specific, without being verbose?
Have correct punctuation and capitalization been used in the course?
2. Graphics and Fonts:
Brand integration: Does the e-learning follow the same branding as provided by the client? What does this mean? All customers abide by a specific style guide and follow a color code. Thus, you cannot use fonts or colors of your choice, for developing the e-learning course. Check whether the font sizes, colors, text alignment, bullet indents, headers and footers, etc. abide by the customer's specifications.
Are images relevant? Do you own them legally or have the required rights? DO NOT USE IMAGES FROM OTHER SOURCES without legally purchasing or acquiring rights, or without seeking appropriate permissions. Else, you might be sued for Copyright issues. While purchasing images, check for the resolution of images and consistency (in terms of quality and size).
Does your screen contain a lot of white space? Maximize it as much as possible.
Have you checked whether the content fits the screen, without or with minimum scrolling?
3. Multimedia:
Have you included media elements that can be downloaded easily, without causing loading issues?
Is audio synced with the onscreen elements?
Is the learner able to control (for example play, pause) audio?
Is the narration clear, without any background noise?
4. Course Navigation:
Is the course navigation user-friendly? Does it show the correct course progression?
Are all learning units featured in the correct sequence, is the Menu sequence correct?
Are users able to move forward or backward with ease?
Do learners have proper instructions on what should be done next (for example, if it is a gamification screen, what elements should he click to move ahead in the game)?
Have you included all reference links in the course and checked whether they are active (do they appear in a separate pop up window)?
Have you included proper titles for every slide?
5. Assessments:
Are assessments challenging and clear enough to assess the learner's knowledge?
Do assessments focus on the learning objectives?
Have you included both formative (after every unit in the course) and summative (end of the course) assessments?
Don't make your assessments too easy or too tough for the learner. Both are NOT good to evaluate the learner.
Are learners given immediate feedback for formative assessments to reinforce their learning?
Have you included a Result page to display the score? Does he/she need to retake the course or can they move to the next modules?
Is the assessment free of new content which the learner has not yet gone through?
6. Technical Issues:
Check for overalls in the functionality of the course – progress bar, interactive slides, audio or image overlaps, etc.
Is the course viewable on all browsers?
Is the course checked for compliance with SCORM or AICC as needed? Lots of features need to be checked including the bookmark feature, course completion criteria – whether the pass mark is tracked in the LMS.
Can the customer easily update or modify the content at his or her end, using the specified tool?
Is the e-learning course compatible with all devices?
Is the e-learning course duly checked in online settings?
7. Accessibility:
To meet USA's Section 508 guidelines:
Are learners able to navigate through the course using a keyboard and mouse?
Are Alt tags added for each slide/element?
Are captions included for all voice content?
To summarize, perhaps there is no ending to this checklist. You can continue adding all that is applicable to your courses. What I pointed out are the basics and should NOT be overlooked.
Be proactive and try to follow this checklist while reviewing the e-learning course to ensure it is 100% quality assured.