5 Custom E-learning Trends Rocking the Corporate World
Check this blog to know about 5web-based learning trends that are dramatically transforming the L&D landscape.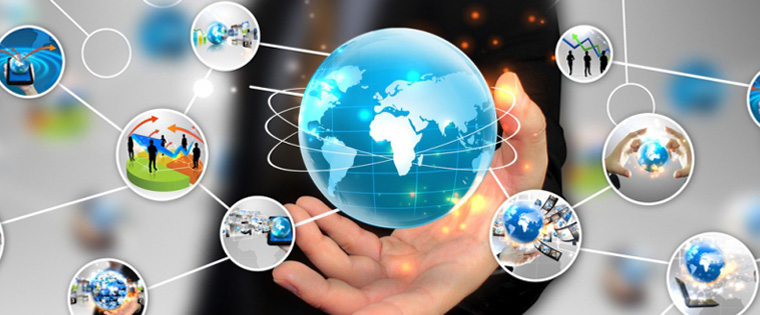 For decades, companies relied on the instructor-led training (ILT) medium to impart training to their staff. This format of corporate training is highly effective. However, it is inflexible and not cost-efficient. Moreover, the quality training imparted in a classroom depends on the instructor's competence, therefore, is inconsistent. To overcome these problems, many companies have adopted e-learning methodologies. The online learning medium enables organizations to deliver training anytime, anywhere, in a convenient and affordable manner.
Companies desirous of adopting online learning methodologies can either build e-learning courses, tailored to their learning needs, or buy off-the-shelf online learning materials. It is better to build customized technology-enabled learning resources because of the following reasons:
Custom online courses do not have licensing costs and you get to own the source files
Bespoke e-learning courses are focused on the learning needs of YOUR employees
Technology-enabled learning materials, customized to meet your UNIQUE needs, help align training with YOUR business objectives
Custom-built web-based learning resources can be modified, re-used, and re-purposed as per future requirements
Today, we will look at 5 custom e-learning trends that are the talk of the corporate training town.
Trend 1: Standardization of E-Learning Curriculums
A web-based curriculum is made up of a set of short online learning modules, each not more than ten minutes in duration. When the learner completes all the modules, he would have completed the curriculum.
Over the last few years, many companies have been standardizing technology-enabled learning curriculums by re-using elements such as the GUI, templates, interactions, and instructional strategy across all modules of a curriculum. This is because standardization:
Enables easy access as all modules can be uploaded onto an LMS and learners can choose the modules they need, skipping the rest
Provides consistency in the look and feel of online modules and presentation of content
Facilitates re-usability of the content
Reduces development time and cost considerably
Enhances completion rates and enables easy "absorption" of learning
Trend 2: MicroLearning Modules
This is one of the hottest custom e-learning trends. Many companies are breaking their long web-based learning content into several small chunks, each about three-to-seven minutes in duration. Each learning nugget is standalone and addresses one learning objective comprehensively. Learners are allowed to take these bite-sized learning modules in any order they choose to.
Micro e-learning modules facilitate highly effective training because they:
Are ideally suited for Gen-Y learners who have short attention spans
Provide better learner engagement
Result in better comprehension, application, and retention of information
Can be accessed seamlessly on mobile devices
Facilitate greater transfer of knowledge
Trend 3: Translation of Courses
The footprint of English on the Internet is reducing with each passing day. According to a recent report, English speakers constitute only 25.5% of the Internet-using population. The huge growth of the multilingual Internet is resulting in the growing trend of companies translating their bespoke e-learning courses in the native languages of their learners.
In recent years, e-learning translations have become easy, thanks to rapid authoring tools. Many rapid authoring tools enable companies to export online course content as a file in the XML or MS-Word format. This file can then be handed to the translator, who renders the content in the target language. After translation, the file can be imported into the rapid authoring tool and published, in a single click to create the e-learning course in the target language.
Trend 4: Game-Based Technology-Enabled Learning Resources
In most cases, game-based learning is used for balancing subject matter with gameplay to facilitate effective retention and application of learning. In recent years, the number of companies creating customized game-based online courses has grown at a rapid pace. One study indicates that the demand for corporate game-based learning solutions will grow at a CAGR of 12% between 2017 and 2021.
Companies are chanting the game-based learning mantra because it:
Increases learner engagement by making e-learning fun and interactive
Facilitates better learning by fostering a competitive spirit
Creates a sense of accomplishment
Improves knowledge absorption and retention
Provides an enhanced learning experience for people of all ages
Trend 5: Video-Based Online Learning
Videos are inarguably the most popular web-based medium. The huge popularity of videos is fueling the trend of using video-based bespoke e-learning resources for corporate training.
Videos can be used to impart training on a wide variety of topics such as safety, regulatory affairs and compliance, products, processes, and so on. Online learning videos help you get the best ROI on your training dollar because they:
Improve engagement and retention
Are easy and inexpensive to produce
Appeal to learners of all ages and improve course completion rates
Help teach sensitive and complex subjects very effectively. For instance, video-based learning is the perfect tool for imparting training on sexual harassment
Well-designed custom e-learning courses go a long way in meeting your training needs. Follow the trends listed above to unleash the power of the online learning format.