Why Flip Book Maker Is the Best Tool to Develop E-books
Check out this post to know why Flip Book Maker is the ideal tool to develop e-books, widely used to deliver digital learning content.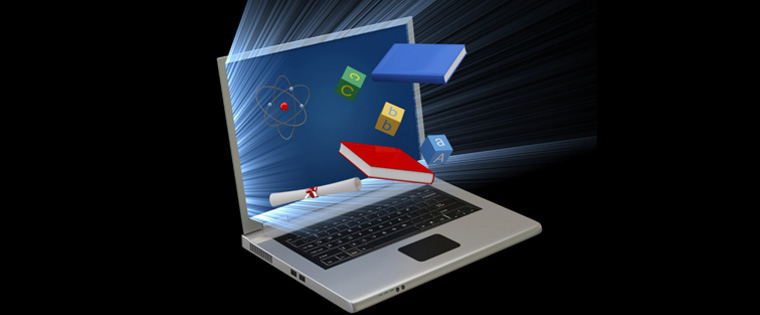 Often, designers of e-learning content focus on tasks such as setting effective learning objectives, using the right interactivities, and developing assessments. While these tasks are important, designers also need to provide their learners material for further learning. Most online learning content designers present this material in the form of interactive eBooks.
How can you create a good, interactive eBook for your learners? Well, among the various factors you need to consider, the most important is the choice of the right tool to develop the eBook. One of the most popular tools used to develop eBooks for delivering digital learning content is Kvisoft's Flip Book Maker. Let us see why.
1. Ability to convert learning materials in a wide variety of formats
Many companies develop technology-enabled learning content in various formats such as PowerPoint presentations, PDF manuals, videos, and so on. These organizations need to convert this e-learning content into eBooks, to facilitate online learning.
Flip Book Maker is well-suited to meet this requirement because it can be used to convert digital learning materials in multiple formats such as MS-Word, Excel, PowerPoint, PDF, SWF, FLV,MP4, JPG, BMP, JPEG, PNG, and GIF, into interactive eBooks.
2. Good support to multiple digital platforms
We live in a "mobile" world. The number of connected smartphones and tablets is increasing at a feverish pitch. This is compelling companies to make their digital learning content accessible on mobile devices, and eBooks are no exception.
One of the major challenges in making a mobile-compatible eBook is the huge diversity in the screen sizes of devices. The tool enables you publish eBooks to HTML5, a format that supports multiple mobile devices including iPhones, iPads, iPod Touch, Windows-based tablets and Smartphones, and Android-powered devices.
3. Option to develop flip books in multiple languages
The footprint of English on the Internet is gradually reducing. As the number of non-Anglophone users of the Internet continues to rise, companies are making their technology-enabled learning content, including eBooks, available in multiple languages.
You can use Flip Book Maker to develop multilingual eBooks to meet the learning needs of your global workforce. The software provides good support to "right to left" languages such as Arabic and Hebrew. It also supports languages that use Double Byte Character Sets (DBCS) such as Chinese, Japanese, and Korean.
4. Delivery of good learning experiences
Your employees should be able to "interact" with the online learning content presented in the eBook easily and effectively, to create good learning experiences.
Flip Book Maker comes with a host of reader-friendly features that help deliver e-learning content seamlessly. Your people can drag or click on the corner of a page to flip to the next page. They need not wait till all pages are loaded to access the technology-enabled learning material. Your learners also have the option of downloading the original PDF version of the eBook.
EBooks are widely used to deliver further learning materials. The above-discussed features of Flip Book Maker make it the ideal tool to develop these online learning resources.