5 Must-Know Benefits of Corporate Training and Why Evaluate its Effectiveness
Corporate training strengthens employee performance. Evaluating its effectiveness helps identify performance gaps and make it robust. Let's explore the benefits of corporate training and why to evaluate it.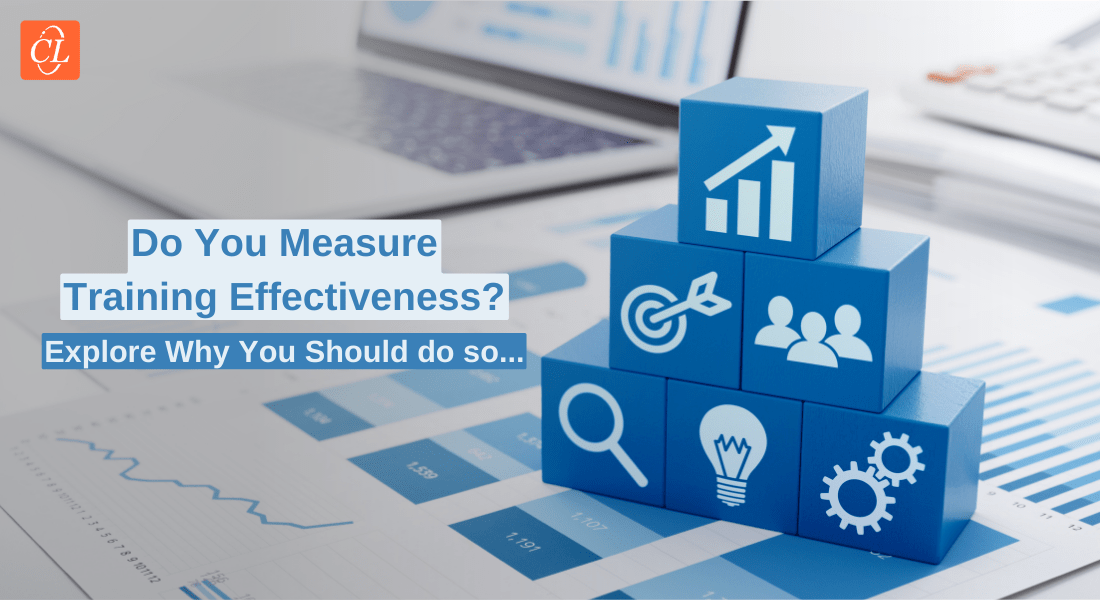 As quoted by Benjamin Franklin, 'an investment in knowledge always pays the best interest'. Corporate training is such an investment; companies spend heavy budgets hoping to reap benefits in terms of growth and success. It is an aspect of L&D that determines the health and longevity of the company in the long run. Most essentially, it helps new hires and young talent improve their knowledge and skills and become future leaders.
While organizations have recognized the importance of corporate training, not many focus on the importance of evaluating corporate training. This article throws light on it. It discusses the benefits of corporate training and also talks about the importance of evaluating the effectiveness of corporate training.
Corporate Training Contributes to Sustained Growth of the Organization
Let's explore:
The Benefits of Corporate Training
Increases Overall Productivity
Improves Employee Performance
Boosts Employee Retention
Promotes The Organization's Image
Increase In Income/Employee
The Importance of Evaluating the Effectiveness of Employee Training
Helps Identify the Areas of Improvement
Helps Keep Your Learners and Trainers Accountable
Helps Motivate the Employees
The Benefits of Corporate Training
Here are a few benefits of Corporate Training:
Increases Overall Productivity
Corporate training, which is a part of L&D, is very important to ensure that the employees understand their job roles and responsibilities and perform well. Employees who perform well, not only contribute toward the business objectives but also inspire their peers to do better. This morale translates directly into higher levels of productivity.
Improves Employee Performance
According to research by Middlesex University, '74% of employees feel that they don't reach their full potential at work due to a lack of growth & development opportunities'. Well-designed employee training programs identify and bridge the skill and knowledge gaps of existing talents. Organizational members who have received sufficient employee training tend to have greater competency, improved knowledge and skills, and increased confidence in their capabilities. Such employees can therefore perform better in their job.
Boosts Employee Retention
Job satisfaction is one of the key aspects of an increase in employee retention. According to the 2022 Employee Training Statistics, 59% of employees claim that 'career development is an extremely important consideration when applying for a job and it also determines overall job satisfaction'. Therefore, organizations that emphasize corporate training have higher employee/ talent retention.
Promotes the Organization's Image
Going back to the quote that we have mentioned at the start of this article, 'an investment in knowledge always pays the best interest'. This investment also pays in terms of a positive brand image. With a strong corporate learning and development program strategy in place, a company earns a higher score in terms of company reputation and employer brand. Prospective employees as well as clients are inclined towards companies that invest in their internal growth and development.
Increase in Income/Employee
Almost all of the benefits of corporate training that we have discussed so far revolved around an increase in efficiency; however, corporate training benefits organizations in terms of revenue as well. According to employee training statistics, 'companies investing in employee training have 21% more profit per employee.
While all the benefits that we have discussed above draw our attention to implementing and/or strengthening employee training strategies. But it is also important that we place equal emphasis on evaluating the effectiveness of employee training.
The Importance of Evaluating the Effectiveness of Employee Training
Here are three reasons why it is important to evaluate the effectiveness of your employee training:
Helps Identify the Areas of Improvement
Employee training is not a one-time job; it has to be treated as a continuous process that needs continuous improvement. Considering this reason, the effectiveness of employee training must be evaluated from time to time. Regular assessments help determine if the existing program produces the expected outcomes and what the areas of improvement are.
For instance, if have evaluated the product knowledge of your sales team, and the results show that majority of the team members lack the knowledge about the right target audience for the product, then you can redesign the training to help them understand the target segment.
Helps Keep Your Learners and Trainers Accountable
Evaluations can be helpful for both the learners as well as the trainers. On one hand, evaluations test the response of the learners and their progress in the course. On the other hand, the trainers can administer surveys and understand the ROI of employee training. Thus, regular evaluations of employee training hold everyone accountable.
Helps Motivate the Employees
Evaluating the impact of corporate training means showing progress to the learners. This will act as a motivator that encourages them to stay with the job. Further, when the training is accompanied by gamification, then it will keep the learners engaged and motivated to do better.
Parting Thoughts
To conclude, corporate training is a long-term strategy that drives an organization toward success. But for it to become fruitful, its impact must be evaluated from time to time. Measuring the impact of corporate training has become much easier – all thanks to the advent of eLearning and LMS technology. With LMS, it is possible to conduct pre-and post-course assessments. At the same time, administrators and trainers can also track the progress of employees.
LMS also makes it easier for the administrators to evaluate the problem areas in the training given and build reports about the same. Want to learn more about LMS? This webinar recording could be your guide.