Challenges in Converting ILT to E-Learning – Here's What You Can Do
Converting your ILT to e-learning? Take a look at the hurdles that lie ahead.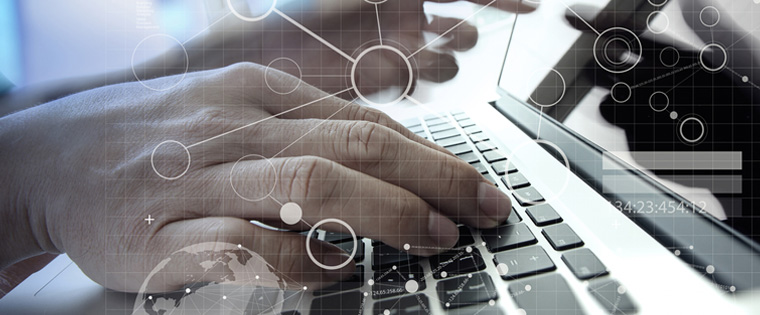 Instructor-led training or ILT is an age-old practice that has been around long before computers or even books were invented. An instructor or a teacher has always been the original source of information for people. But in recent times, one thing has shaken every aspect of our lives to the core – technology. With the advent of computers, the way we learn has changed rapidly.
E-learning has emerged as a leading force for organizations to impart the necessary skills and training to their workforce, to excel in their day-to-day tasks. Further technological advancements led to the development of mobile devices. This made smartphones and laptops constant companions of employees, making the need for e-learning even more acute.
An increasing number of organizations are opting to convert their ILT material to digital courses, for a tech-savvy generation. By going digital, organizations are increasing the reach of their training, as users can undertake their training courses from anywhere. It also helps reduce the development costs associated with training, as the recurring instructor fee and logistical costs are shelved off.
Going digital comes with its own advantages such as the freedom to learn from anywhere, and simultaneous course roll out for the entire global workforce. An increased number of interactive and visual elements such as videos, games, infographics, animations, etc., make content more interesting and engaging to employees. Instead of making employees come to the course, e-learning takes the course to employees.
If you are undertaking the crucial task of converting your ILT courses to e-learning, you shouldn't overlook, and must be prepared for the challenges that you might face. Below are some of the prominent challenges you will have to tackle during the course of conversion:
Deciding Whether to Go Fully Digital or Blended
This is an important question for you to figure out before beginning the conversion. It essentially asks you, "How much of the ILT course do you want to make digital?'" If your ILT course is outdated, and managing the timings of your employees and instructors is becoming a constant headache, then you can consider converting the entire course into e-learning.
However, if there are some critical sections in your learning program which require the attention of a physical instructor, then opt for a blended learning approach. For e.g., a physical instructor will be crucial while learning how to operate sophisticated equipment. The kind of approach you want to take helps you decide the scope and budget for your conversion.
Lack of Clarity on Learning Objectives
Achieving learning goals is the prime purpose of any training program. While converting, you should make sure that none of your goals get missed. Pay close attention to the e-learning sections that are being developed. Work closely with e-learning experts and make sure that they give enough weightage to important topics. Define the learning objectives and then include the essential, need-to-know content. Only when all your learning objectives are fulfilled through the digital course, will you have achieved successful conversion.
Lack of Support from Upper Management
This can be termed as one of the biggest hurdles learning managers face. The reluctance of upper management toward digital learning can stem from a deep-rooted trust of ILT. Younger generations in an organization should take on the responsibility of changing the mindset of veterans toward the effectiveness of digital learning. By highlighting its various benefits and presenting the results that it helps attain, along with the monetary benefits that it will bring to the table, the stubbornness of the management can certainly be overcome.
Lack of Clarity on ILT Material
Instructor-led trainings usually use a PowerPoint presentation or some other form of notes which are supplemented by a lecture from the instructor. Over time, this learning material changes many hands making it difficult for learning managers to pinpoint the strongest and most relevant version. On top of this, the oral content delivered by the instructor itself may widely vary as different people approach the subject differently based on their knowledge, understanding, and skills. To tackle this, get in touch with a few instructors, and work closely with subject matter experts and other stakeholders.
Lack of Resources to Handle the Conversion
Converting an ILT course to e-learning is a complicated affair. You need a deep understanding of instructional design practices, authoring tools, and LMS compatibility standards, to name a few. Maintaining a team of experts in so many fields can prove to be difficult. You can overcome this by hiring e-learning experts that offer course conversion using the latest technology. Hiring experts gives you an assurance that your course is in the right hands and the resultant digital one will be top notch.
Tackle the above challenges before you begin converting your ILT material to digital courses. I hope you found this article useful in your pursuit to go digital.