7 Ways to Transform Classroom Interactivities in eLearning [Infographic]
Is it possible to transform classroom interactivities for eLearning? Check this infographic for 7 ideas on converting ILT interactivities to eLearning.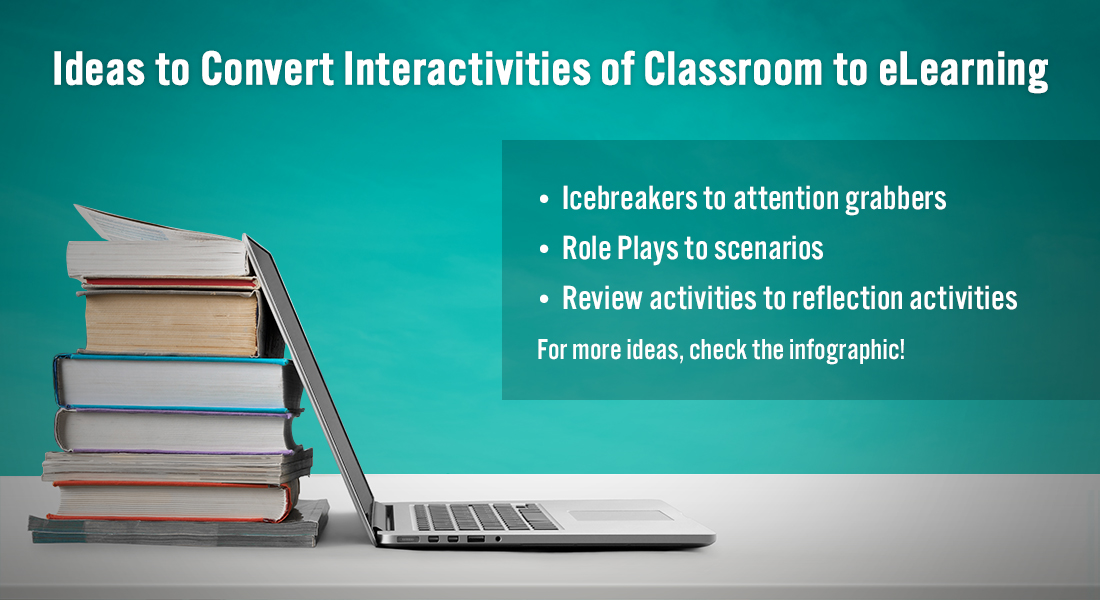 Did you know that 36% of large companies prefer classroom or instructor-led training (ILT), and 34% prefer blended learning – a combination of classroom and eLearning? This is from a Training Industry report on Guide2Research that also states that 58% people prefer to learn at their own pace. Though classroom training is most popular in corporate training, the ongoing pandemic situation has created an urgent need to shift from classroom training to eLearning.
And therein lies the rub.
Classroom training offers ample opportunities for interaction and collaboration – hands-on practice, role-plays, group projects – that ensure learner engagement. To top it all, it also offers a physical instructor who interacts with and mentors learners.
Pro Tip – A Free Resource
If you are looking to make citations easy and flawless, check this free APA Style Generator.
https://apastylegenerator.com/
3 easy steps and you are done!
In eLearning, the well-designed content itself can take the place of the instructor, but one challenge that instructional designers face when converting ILT to eLearning is making classroom interactivities work in the online format.
Here's an infographic that can help.



If you're thinking of implementing eLearning in your organization, download this eBook to find out how to present a business case to get stakeholders' approval.