Choosing an eLearning Vendor: A Six-Point Checklist!
Confused how to choose the right eLearning vendor for your specific requirements? Watch this video to gain access to a 6-point checklist to make this selection so much easier for you!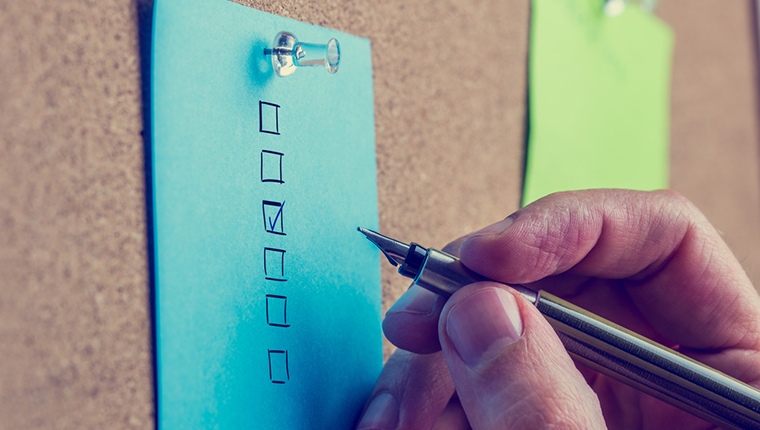 Have you decided to introduce eLearning in your organization to complement your classroom training programs? Have you also decided to outsource your eLearning development? That's perfect! ELearning is indeed a great option to deliver training that can be accessed anytime, anywhere and also so much more engaging than classroom training.
Also, deciding to outsource your eLearning development, instead of developing in-house, might not have been a hard task, considering the various benefits that outsourcing to an eLearning vendor offers – be it the streamlined processes followed by vendors, the faster turnaround time, or the overall cost efficiency.
But choosing the right vendor for your specific eLearning requirements might turn out to be a difficult task as there are a huge number of vendors out there, all promising to offer the solution you require. And this is definitely not a decision you can take in a matter of minutes. You need to be assured that the decision you made is worth the money you invest and also fulfills your final goal. Hence there are certain things you need to analyze and interpret before finalizing an eLearning vendor.
Not sure how to? Watch this video that shares a 6-point checklist that will guide you in choosing the best eLearning vendor! All you need to do is make sure you follow everything mentioned in the checklist, and your search for the best vendor will be made so much more hassle-free and smooth.
Would you like to know more such tips that will make your eLearning journey easier? Then do not forget to download this free eBook that provides you numerous hacks on the various aspects of eLearning such as design, evaluation of training, choosing the right authoring tools and many, many more. Don't miss it!