Must-Follow! 10-Point Checklist to Excel eLearning
An e-learning course needs careful planning of various aspects. This infographic is a handy checklist that needs to be taken care of in the storyboard.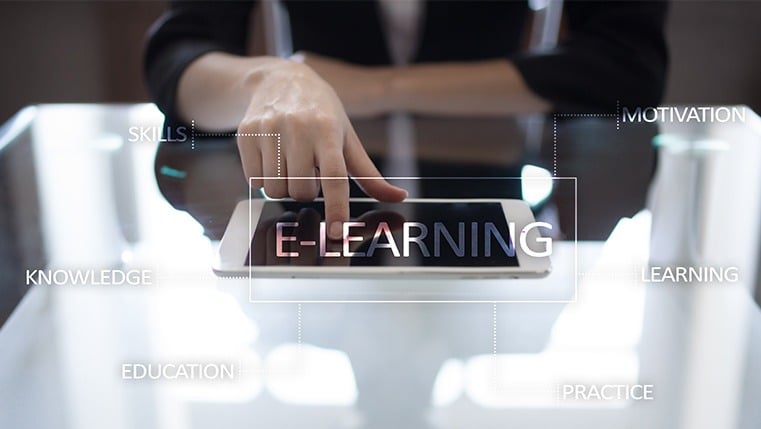 Imagine a world where learning comes alive through an exciting digital journey called eLearning. This captivating method leverages the power of cutting-edge technologies and learning platforms to take employees on an immersive adventure of knowledge and skill development.
At its core, eLearning is all about creating an engaging learning journey using fun and exciting instructional design elements such as video-based learning. It is like stepping into a virtual classroom where every tap, click, or swipe takes you deeper into a realm of discovery and growth.
This further makes eLearning one of the best formats of digital learning in corporate training. The top 4 benefits include:
After the benefits, your next question may be about the different training types to use eLearning. The following infographic discusses the popular training types to use this type of digital learning: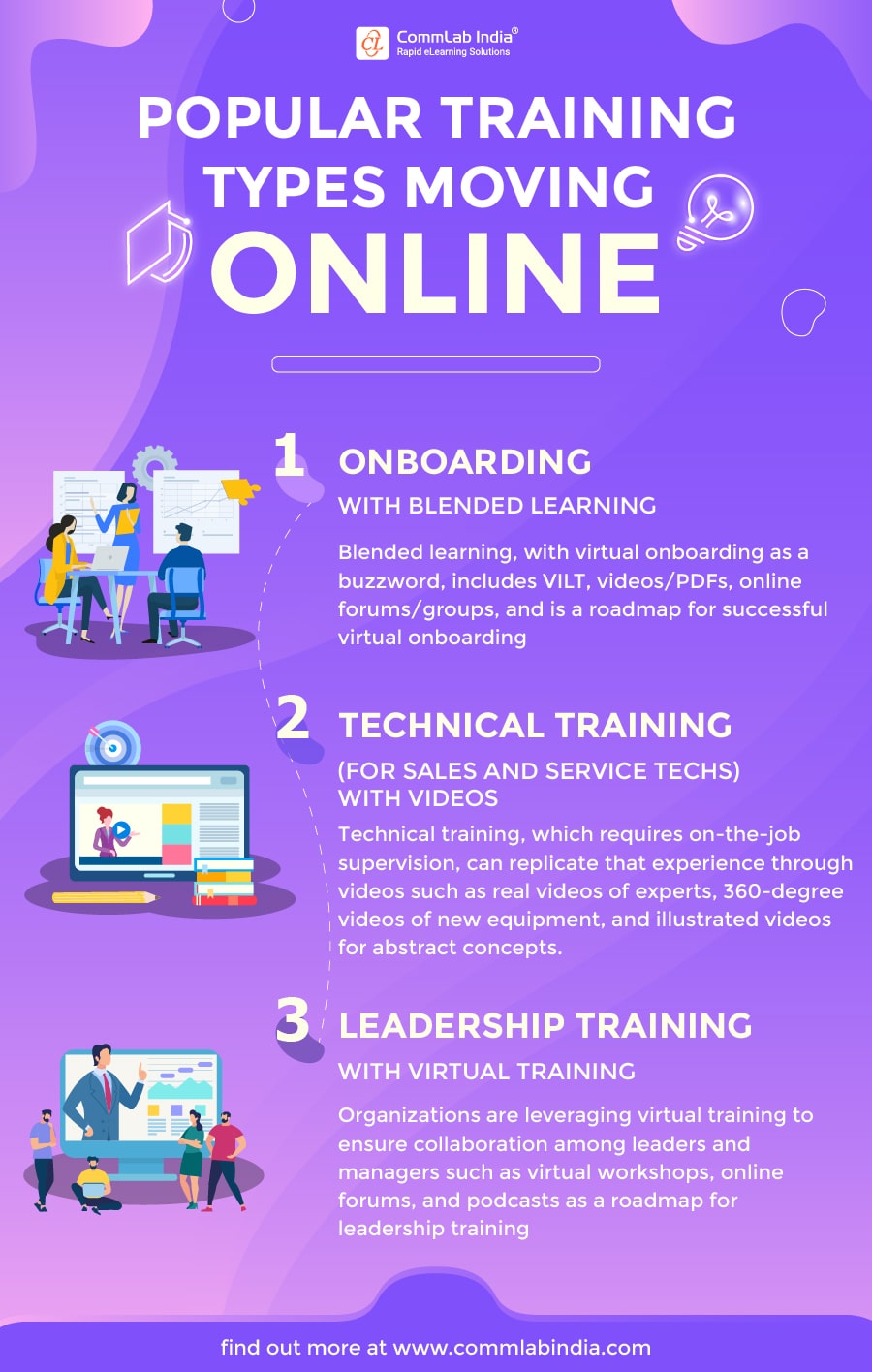 Now that you know the benefits and understand the different types of training to use eLearning, you may be wondering how to make eLearning more effective? Here is a 10-point checklist to follow:
10-Point Checklist for Impactful eLearning
1. Start with a Strong Opening: Engage learners from the beginning with icebreaker questions and engaging screens.
2. Define Measurable Learning Goals: Clearly state what learners will achieve after completing the course.
3. Cater to Different Learning Styles: Incorporate interactivities, audio, and visuals to accommodate diverse preferences.
4. Provide Clear Instructions: Help learners navigate smoothly through the course with precise instructions.
5. Maintain a Conversational Tone: Foster better learning by using first or second-person language for a conversational feel.
6. Assess Learners Effectively: Include both formative and summative eLearning assessments to test and reinforce learning.
7. Minimize Distractions: Avoid excessive decorative visuals, clashing colors, and unnecessary eye candy.
8. Use Interactivities Wisely: Integrate interactive elements after every 3-4 screens to keep engagement high.
9. Adhere to Usability Guidelines: Ensure a logical flow, proper structure, and clear instructions for a smooth learning experience.
10. Organize Content in Chunks: Arrange content logically, presenting no more than 5-7 learning points per screen.
Following the checklist can help make your eLearning initiatives more impactful.
Wrapping Up
While we have discussed the benefits, use cases and also a comprehensive checklist for effective eLearning, we recommend you go through this webinar to understand eLearning better and champion the corporate training delivery format.
Editor's note: This post was originally published in June 2018 and has been updated for comprehensiveness.