How Blended Learning is an Answer to Modern Learning Needs
With modern learners, what you need is a solution to effectively cater to their learning needs. The answer could be blended learning. Read on to learn about why you need blended learning for modern learning needs.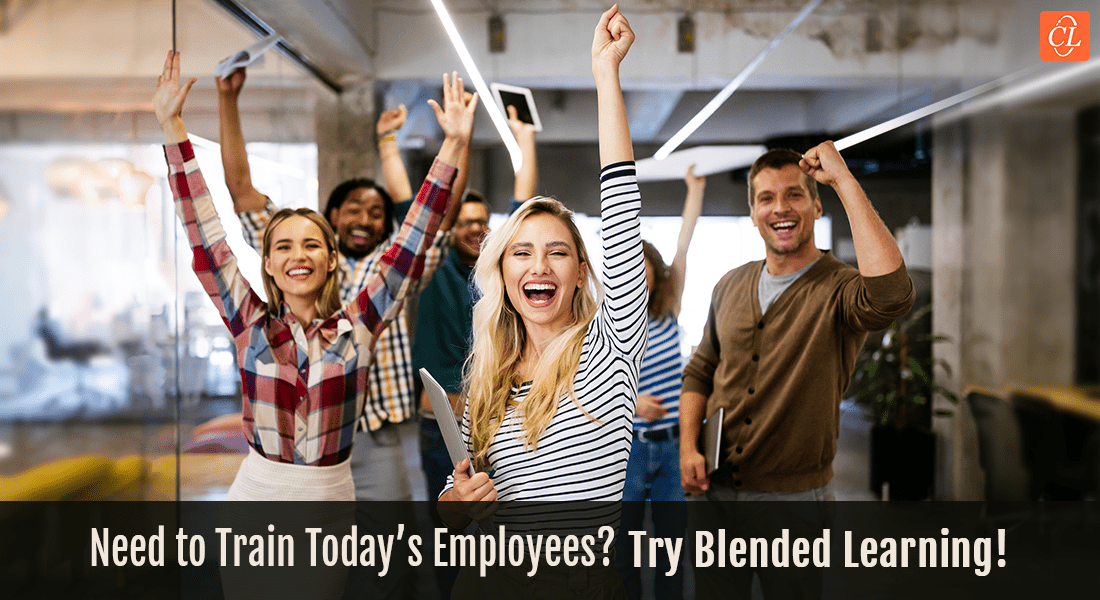 Blended learning is an answer to today's learning needs. It offers the best of both worlds and provides you with learning journeys curated according to modern learners' needs. Yes, it is the most viable training solution when it comes to delivering effective training in the modern-day training environment.
Blended learning is a learning solution that offers learners the best of both traditional methods of training and online training and hence maximizing learning experience and effectiveness.
Some key benefits that blended learning offers to modern learners are:
Enhancing learner engagement
Beating the forgetting curve
Providing flexible learning
Ensuring effective cost and time investment
Ensuring effective learning
Struggling to Cater to Modern Learning Needs?
Here Are a Few Instances of When Blended Learning Works for Modern Learners:
Too Much Information, Too Little Time
Coordinating Between Multiple Stakeholders and Learners
When you have geographically dispersed employees
Training employees frequently
Planning Career Progression
Why Blended Learning for Modern Learners?
Blended learning offers a lot of benefits. It helps in choosing the ideal learning methodology based on the organization's and learner's learning needs. Here are a few instances where blended learning solutions work best for modern-day learners:
Too Much Information, Too Little Time
The modern workforce does not have a lot of time on their hand, they come with full calendars and a lot of information at their fingertips. When choosing a learning format for them, we have to make sure that it provides the required information to them and at the same time requires less time.
In such a dynamic environment, things are constantly changing, and with new technology and change happening almost every day, information keeps on increasing. This may lead to a situation where a lot of information needs to be shared with the learners within very little time. Hence, using only one training methodology may not always be a solution. Here microlearning can be used. Microlearning modules can be designed quickly and information can be provided to employees in short bite-sized nuggets in the form of podcasts, videos, infographics, and so on. nuggets. Adopting this strategy will reduce the training time and provide the required information effectively.
Coordinating Between Multiple Stakeholders and Learners
Fixing a time that suits everybody is not easy. The cherry on top is, that you also have to set up a venue and classroom training environment. Modern-day training requires you to coordinate between the learners and many different stakeholders, however with busy schedules these days, it becomes difficult, it is important to find a solution that suits best for everyone.
For modern learners, time is money. More than the cost involved, they are more focused on the time required for learning. They look for the most effective ways to learn in a limited time. Setting up a classroom may not be the right approach, learning strategies like VILT and eLearning require no face-to-face interaction and works well for learners in such situations.
When You Have Geographically Dispersed Employees
Post pandemic, as employees have started returning to offices, there are still many working remotely. With such a hybrid workforce that is geographically dispersed, organizations need to find learning methods that provide consistency in training.
Training all employees in one place is really difficult when you have a geographically dispersed workforce. It may become manageable when you adopt blended learning. With learning strategies like eLearning, you can include a greater number of employees – even if they are far away or working remotely and in different time zones. It will also provide consistency in learning and training.
Training Employees Frequently
In many organizations, the training has to be done frequently due to reasons like high employee turnover, frequent new joiners, or dynamic subject matter that needs to be updated regularly. The employees have to be kept updated throughout. In this modern-day business environment, there is a lot of competition among organizations, Human resources can help the organization stand apart. Updated, skillful, and knowledgeable employees are a must now.
For this, blended learning works as a blessing in disguise. When you plan to train employees frequently, learning formats like microlearning, videos, infographics, etc. can help to keep employees updated with the new and upcoming changes. Creating short courses, videos or infographics is easy, it is attractive and an ideal source to provide short updates.
Planning Career Progression
What modern learners need is overall growth. Overall development opportunities will keep your modern learners motivated. For overall development what they need is a growth plan. Hence, providing your employees with career progression opportunities is a good strategy to keep them motivated and working efficiently.
The requirement is to develop an online curriculum and career progression plan and let employees know of their career paths. It becomes very structured and transparent when you have it all on the Learning Management System (LMS). With blended learning, you can blend different formats and create a comprehensive learning experience. By combining the features of different learning formats, a personalized learning experience can be created for the employees while aligning learning needs, learning objectives, and learner preferences.
Parting Thoughts
Hope this blog will help you and your modern workforce. Blended learning can be an answer to many training needs for modern-day learners. Learners experience new-age learning trends with a hint of traditional methods and you can also blend it according to your training needs! Now, who doesn't want this secret sauce for impactful corporate training?
Excited to incorporate blended learning in your present learning strategy? Grab our eBook and find out how you can boost your employees' performance with the help of blended learning.
Happy "Blended" Learning!