Top Reasons Corporates Need to Blend Learning
Building a blended learning program for learners is quite challenging for instructors and learners alike. This blog discusses the top reasons there is a pressing need for learning to be blended.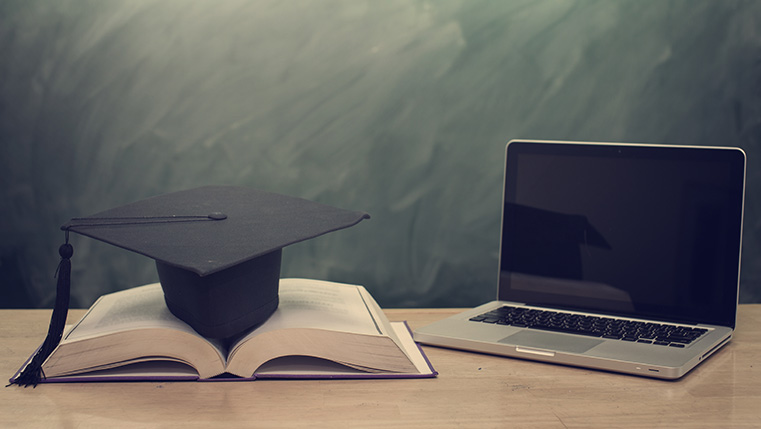 Conventionally, Blended Learning is the amalgamation traditional classroom training, in which a learner learns part of the subject in a classroom, and self-paced elements in an online delivery format. There have been major debates on how blending two formats of learning can benefit a learner. Blended learning is mainly determined by the interactivities of traditional learning and the flexibilities of eLearning.
Building a blended learning situation for learners is quite challenging for instructors and learners alike. The instructor has to ensure that all the right devices are used, appropriate software is in place, and that learners are engaged appropriately in learning. I will discuss with you the top reasons there is a need for learning to be blended.
1. Streamlines Time and Cost
Most organizations look for cost-effective resources to train their employees, and blended learning is definitely a great option. You can present complex topics in the classroom, while learners can access the other parts of the content in an online format.
Blending learning and offering more online variation in the training program cuts down on the travel costs and saves learners from spending more time away from work. Look at it this way, when your learners can stay at their desks or use their phones to access the training, that's clearly a saving! This results in efficient use of time, and also proves cost-effective.
When a client from a major pharmaceutical company approached us to train their non-medical, medical sales representatives on selling their medicines, we went with blended learning. Reps were educated on the products, procedures, and processes, in an online format and were formally trained in a classroom after they gained thorough knowledge on the subject. This approach helped throughout, as eLearning courses were also used as a refresher and as just-in-time courses, thereby enabling our client to make the best use of them.
2. Facilitates Access to Learning
We live in a technologically advanced world and all the information we need is at our fingertips. We no longer rely on anyone to gain information. Anything and everything we need is just a click away. Technology has given us the wings to explore new ideas and seek understanding of the world around. Just as it easily enables communication with people all over the world, it also enables learning and discussion with people all over the world.
This is primarily why most organizations opt to go the e-way to engage learners in learning through online resources. When the blended learning strategy is well-planned, it becomes easy to efficiently deliver training. You can reap huge benefits with digital assets such as videos and eBooks as they can be reused and as refresher courses. With the eLearning aspect of blended learning, learners can access learning anytime, anywhere, and get up-to-speed after the initial ILT training programs.
A medical equipment manufacturing company, with over 45,000 learners, primarily the distributors of the company, wanted them to be trained on various medical equipment. We chose the blended learning approach and developed 22 basic eLearning courses for pre & post-classroom training; during the classroom training, they were given demos on the equipment. These courses were hosted on an open source LMS, making it easy for learners to access them. It resulted in reduced classroom training time & cost by 30%; reduced trainer's effort and we were also able to deliver a structured final assessment and certification through the LMS.
3. Appeals to and Addresses Different Learning Modalities
Before developing blended and eLearning modules, you need to consider the learning styles of your learners. Adults learn differently, and they seek learning most effective for them. With effective blended learning strategies, you cater to a variety of learning styles through a host of means and methods.
You are aware that creating a blended learning strategy cuts down on the classroom training time. Therefore, digitizing the knowledge of learning experts or subject matter experts, and reaching out to more people with high-quality content can be done at a lower cost. This allows experts to concentrate more on other learning needs of learners.
You have to bear in mind that merely dumping content into online formats is not effective. And even while blending classroom training with eLearning, you need to ensure the blend is good. Ill-implemented training can create an isolating, and detached learning experience for your learners. However, with proper planning, you can develop a blended learning solution that appeals to and addresses different learning modalities.
4. Makes Learning a Guided Process
It is always better to space out learning for learners as they might not be able to retain all the information at one go. Follow a simple mantra: Learning – Applying – Coaching – Feedback. In that way, you can accelerate learning as this approach is much more effective over time. This can be done effectively if there is a proper plan and approach.
A considerately crafted blended learning solution with inquiry-based learning can offer learners opportunities to collaborate with others, think analytically, and participate and pose questions on mediums such as discussion forums.
With blended learning, you can improve the delivery of training, engagement, and interaction of learners. What is your blended learning strategy and how did you implement it? And what are the reasons for you to choose a blended approach? We'd love to hear from you.