The Dos and Don'ts of Developing Self-Paced eLearning Modules
Check out the dos and don'ts you need to follow when developing self-paced courses.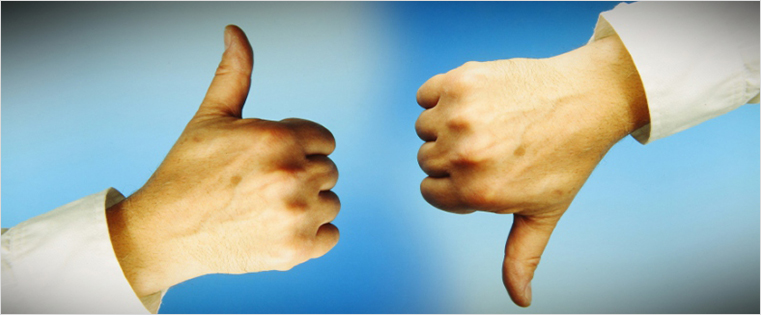 The premise of any self-paced eLearning course is that learners will learn at their pace. It provides learners with the options of what, where, when, and how to learn. They are in total control of their learning. But the risk here is, the learner can, at any time, lose interest in the course and discontinue if it fails to engage him or hold his interest. If this happens, the purpose of the course is lost.
Set to Design Self-Paced eLearning That Drives Learner Engagement?
Follow these dos and don'ts for sure shot results:
Dos:
Use different kinds of interactivities
Use characters or animated avatars
Add games and scenarios to the course
Don'ts:
Do not forget who your audience is
Do not add extraneous information
Do not use images and graphics just for the sake of using them
Read on for more tips.
To mitigate this risk, as an instructional designer, you have to find ways to keep learners engaged and motivate them to go through the course. You need to come up with ideas that will make your learners want to know more, be eager to go to the next module and be ready to follow the instructional path you have designed.
This is possible, provided you know the right way to design the course and follow certain dos and don'ts when designing self-paced eLearning courses. Get to know them in this blog.
Dos and Don'ts to Level up Your Self-Paced eLearning Courses
Dos
1. Use different kinds of interactivities
Interactivities maintain the attention of the learner and they provide a break from the passive action of looking and reading the screen. Just reading the text on the screen can be a monotonous activity and put off learners. Using interactivities such as drag and drop, drop down, hotspots, and rollovers and click and learn can help avoid this.
For instance, drag-and-drop and drop-down interactivities can make assessments more interesting. Hotspots and rollovers urge the learner to click on them to know more. Such interactivities make the learners do some actions such as clicking the mouse or typing a few words.
Watch this video for top-notch tips to hook your learners to your eLearning course.
2. Use characters or animated avatars
Characters and avatars make learners pay attention. They find the course attractive if a character or avatar guides them through the course by speaking and interacting with them, rather than finding things out on their own. Avatars or characters help learners comprehend the subject in a better way. The avatar shown below was used for a course on supply chain management.
3. Add games and scenarios to the course
Games and scenarios enliven a course. Games can be used to teach concepts in an engaging way. For instance, a course on customer relations was made engaging when employees were asked to identify customer problems by playing a game.
Scenarios connect the course to the real life of the learners. For instance, a course on customer relations can incorporate scenarios where learners learn how to handle angry customers. The scenarios in the course can depict situations where the customer is angry, and the learner can be given different options for his response and guided to choose the right response. This is a better and more interesting way of teaching him how to handle angry customers instead of giving him direct instructions.
4. Create a collaborative learning environment
Self-paced courses are solo activities, where the only interaction is between the learner and the computer. Going through such a course is monotonous and non-inspiring. To make it more interesting, a collaborative learning environment is the answer. This can be done by creating opportunities for learners to discuss, share and learn from each other's experiences with options such as chat functionalities, discussion rooms, and social media. Such features not only keep the learners connected to each other but also create a sense of community among them. Interaction makes the course interesting as learners can share their knowledge and insights on the topic, which can improve their understanding.
5. Reward learners' achievements
Rewards in the form of points, ranks, badges, or certificates can keep the learners motivated and urge them to finish the course. But ensure the reward is meaningful and serves a purpose for the learners, otherwise, such rewards will have no meaning.
Take a look at this interesting infographic to explore the amazing benefits of digital learning.

Don'ts
1. Do not forget who your audience is
When designing a self-paced course, it is important to know your audience. This will help you design the course at the existing knowledge level of learners. When the course caters to the level of the learner's knowledge, it becomes more engaging for him.
2. Do not add extraneous information
Extraneous information adds to the cognitive load of the learner, so avoid it. The course should contain only the essential material which the learner needs to know. For instance, any extraneous information in a compliance training module where the content is already dense will make the course heavier for the learner to comprehend and put him off.
3. Do not use images and graphics just for the sake of using them
When using graphics and images, ask yourself how far they will help learners understand the concept without having to go through the text of the course. If they are self-explanatory or add to the learning, then they are worth using; if not, it is best to avoid them.
4. Do not use learning activities without context
Avoid using learning activities if they do not have a context. They should be relevant to the needs of the learner, otherwise, they tend to put off the learner.
5. Do not use PPTs meant for classroom training
Do not use PowerPoint presentations (PPTs) used in classroom sessions and call them e-learning. They just promote online reading. PowerPoint presentations can be adapted to e-learning by adding interactivities, changing the GUI, or by adding videos.
6. Do not be too formal
Formal language is a big no-no when developing self-paced courses. Remember, these courses are between the computer and the learner, and using formal language will only make the learner disinterested. Speaking in a conversational and direct way to the learner will create better learning.
7. Do not use acronyms
Avoid acronyms as they tend to confuse the learner. In a self-paced course, the learner cannot clarify the meaning immediately. Ideally, you should give clear explanations in an online course, leaving no room for confusion or ambiguity.
Bottom Line
These are some of the dos and don'ts you should follow when developing self-paced eLearning courses. Remember the ground rule is to keep the learner constantly engaged so that he goes through the complete course. A thorough understanding of instructional design strategies helps to design learner-centric eLearning courses. Get your hands on this eBook that covers popular instructional design strategies to design engaging eLearning courses. Download your copy now!
Editor's note: This post was originally published in January 2017 and has been updated for comprehensiveness.