Decoding Agile E-learning Development
Agile approach with right instructional design methods and practices help in developing high quality e-learning courses by outsourcing partners.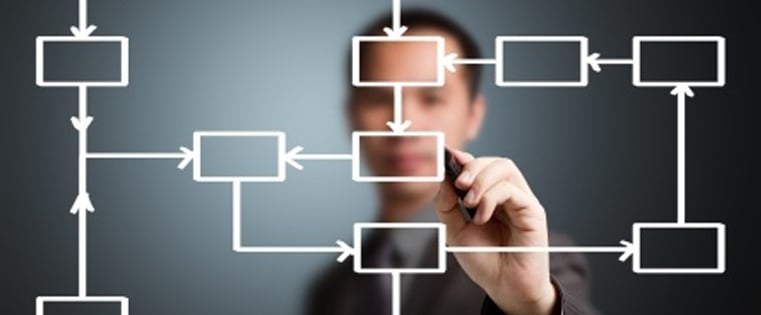 E-learning is increasingly being used by organizations today. With the rise in the demand for online courses, organizations are facing challenges in developing courses within a short span of time. As they are not equipped to handle large volumes of work internally, they have to seek the help of outsourcing partners to fulfill their internal demand.
However, working with outsourcing partners can be challenging – particularly if they are located at different time zones or geographical locations. In such cases, a foolproof e-learning development process becomes very important. So, an Agile approach that's coupled with latest instructional design methods through key practices and improvements help in developing high quality e-learning courses.
So, what is an Agile method? It is an approach that helps to continually respond to changes in requirements and feedback on a regular note. It addresses the fundamentally difficult challenges in e-learning development. The Agile development method is the modified ADDIE model.
Let's take a look at the ADDIE model, which is the basic procedure used to develop e-learning courses that involves instructional designers and developers.
A – Analyze
D – Design
D – Development
I – Implement
E – Evaluation
Although ADDIE is 5 phased with its own advantages and uses, there are some limitations such as the ones listed below:
It is not iterative.
As it has 5 phases, a minor change made to one phase calls for changes in all phases.
It assumes that the requirement of the client and learner are known before course development.
It is a time taking model
So, in order to overcome these limitations, an Agile method needs to be incorporated with rapid prototyping. Here, rapid prototyping involves the client and the SMEs at each phase of course development. This reduces time and cost by analyzing the challenges in the early stage of course development so as to meet the customer's expectation.
Agile is a cyclical process. It is an iterative model in which there is scope of revisions and feedback in the early stages of design and development. Stakeholders, SMEs, project leads, instructional designers, and training developers, meet on a frequent basis and that's where Agile is needed. It ensures that all persons involved agree upon smaller chunks to design and develop after which the process is taken through.
ADDIE is a linear process that involves a fewer number of iterations and assumes you know the requirements before you develop on content. It is a process where one may have to wait to make changes and obtain feedback.
ADDIE model + Rapid prototype = Agile process
Based on the concept of Agile – Michael Allen and Richard Sites, the pioneers in e-learning design and development developed the Successive Approximation Model (SAM) for e-learning design and development with 3 phases that are listed below:
Preparation: Calls for a kickoff meet with the team to collate information
Iterative Design: Involves designing, prototyping, and evaluating
Iterative Development: Involves evaluating, developing and implementing
Our 3 – Phase Agile/SAM Design and Development Method:
Creating meaningful content and engaging in a better learner experience through the Agile process is what makes the difference.
Phase 1: Setting expectations: This is the phase where we set expectations and educate our stakeholders on e-learning developments.
Phase 2: Prototyping: Developing a completely functional prototype that gives a fair representation of the entire course, helps us identify and mitigate risks such as mismatched expectations between stakeholders and SMEs and the design and development teams.
Phase 3: E-learning course launch: Once phases 1 and 2 are complete, our team scales up the design and development. The course under development is shared in two iterative cycles, to the reviewers. Version 1 is termed Alpha and this allows the reviewer to modify the content without impacting the design factors. After the changes are made, version 2, called Gold, is submitted to the stakeholders to signoff. This completes the project.
The Agile/SAM Successive Approximation method helps in making changes at each phase, thereby reducing the development time and costs involved. The Agile process facilitates course developments, eliminates distractions, and delivers a tangible product that continually is under observation at regular intervals. This improves the efficacy of e-learning design and development.
Hope you found this blog informative. Happy Reading!