Celebrating CommLab India: 23 Years of Pioneering Success [Infographic]
We embarked on a transformative journey 23 years ago and have evolved into an industry leader today, marked by innovation, resilience, and a dedicated workforce.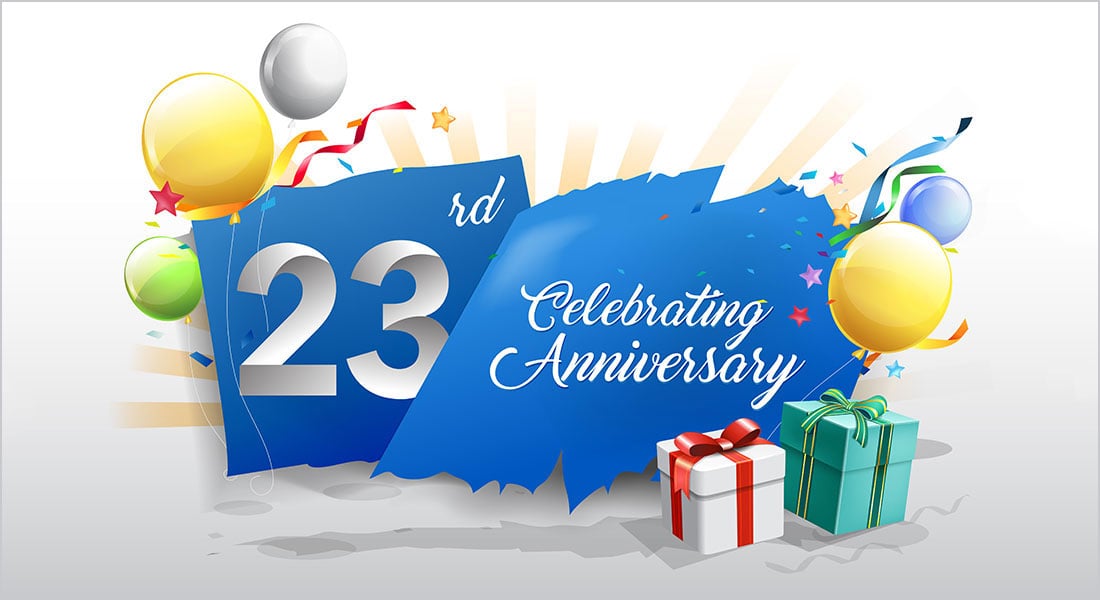 As we celebrate 23 years of our excellence, we look back at our two decades of experience where we have been offering an extensive spectrum of rapid eLearning services and catering to the evolving needs of corporate training. Our commitment to crafting versatile learning solutions and adapting seamlessly to any training type has got us to this height of success.
Curious to know more? Here's an infographic painting a vivid picture of our services, achievements, how we are giving back to society, and much more.



Celebrating Our Spirits!
With 23 years of dedicated service in the eLearning industry, we've etched our name as the best eLearning service provider for a reason.
Our secret? Top-notch and innovative rapid eLearning solutions, and our dedication to work.
We've harnessed cutting-edge technology to craft immersive learning experiences that captivate, engage, and inspire learners. From basic modules to video-based learning, microlearning, virtual-instructor-led training, and others. Every learning solution is meticulously designed. And it's not just about the technology we leverage; it's about people. Our passionate team pours their heart and soul into every project because we understand how true learning happens. That's why our learning solutions are unique and amazing.
Moreover, we treasure our employees as the heart of our success, fostering a culture where their growth and well-being flourish. We are a strong team, building a successful tomorrow. Our unwavering commitment to quality has earned us the trust of countless clients across various industries throughout the globe.
Also, we owe a heartfelt THANK YOU to our stakeholders who continuously inspire us, drive us to perform better, and help us reach new heights of success.
Navigating the Path Forward
Embarking on a journey 23 years ago, CommLab India has been a steadfast beacon of innovation and growth. Through the ever-evolving landscape of eLearning, we have remained committed to empowering learners of all ages with dynamic digital solutions. As we celebrate these transformative years, we reflect on the milestones achieved and the boundless possibilities that lie ahead.
Three cheers to our fruitful journey!
And if you too want to unveil the secrets to conquer the future of work effectively, don't forget to grab a copy of our amazing eBook!