Explore the Next-Generation Solutions for Online Sales Training
Salespeople must be seen as more informed. Explore the next-generation solutions for online sales training to help your salesforce stay updated.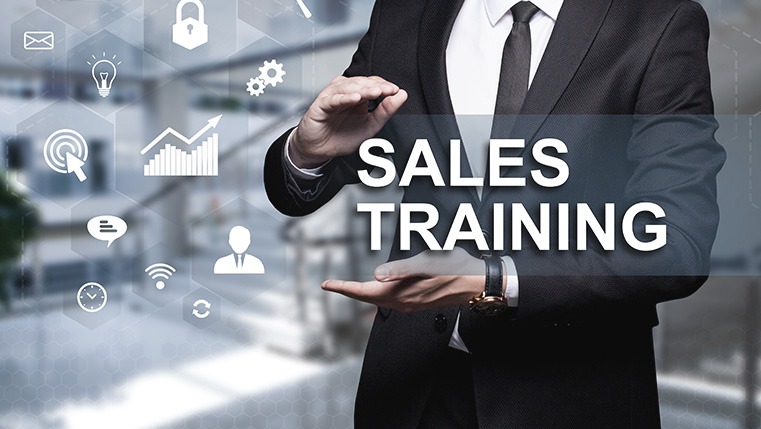 Sales is the only revenue-generating function in a business organization. All other functions spend money and hence the fortunes of a company are directly linked to its sales force. This makes sales an extremely difficult task in today's dynamic market environment, where competing companies come together and take on much bigger players. The changing market scenario also makes the salespeople's jobs complicated. Mergers and takeovers have expanded companies and most of them have a presence in other countries. This makes the job of a salesperson more difficult and impactful than ever before.
Is Online Sales Training Troublesome for you?
Here are a few solutions to help you out -
Provide just-in-time learning
Use microlearning nuggets for product training
Facilitate peer-to-peer interaction
Promote anytime learning
Leverage job aids and resources
Added to these, there are new ways of selling and new distribution models in today's business. Technology has enabled small companies to compete very effectively with larger ones. As a result, sales training has become more challenging. This blog will take you through the four reasons sales training is challenging and propose the best possible solutions that eLearning offers.
Various Challenges Associated with Sales Training
Now, let's look at the challenges sales managers, marketing managers, and product managers face while training their sales and marketing staff. Salespeople are required to assimilate a large amount of information in a very short time. But they are hard-pressed for time than any other employee. They also need to handle new-age customers who come well-armed with information about products. All these factors make it difficult to plan a traditional instructor-led training method for them and thus virtual instructor-led training is the preferred solution nowadays, along with other solutions mentioned below.
1. Heavy Load of Information
The first challenge is that salespeople need to acquire and retain a lot of information. Why? In today's business market, companies have a variety of products. Salespeople are expected to remember the features and Unique Selling Proposition (USP) of all these products. Dedicated product training sessions are required to be held regularly to help the employees gain and retain crucial product details.
Also, with the advancement of technology, a new product is launched in the market almost every day, making it necessary for salespeople to remember all product details along with the product details of their competitors. Sales targets always keep increasing, hence, salespeople will have to approach new market segments, compete with new competitors, and continue to sell. Therefore, the biggest challenge faced by sales training managers is, that too much knowledge needs to be accumulated in a short time.
2. Being Hard-Pressed for Time
Everybody is hard-pressed for time. But for a salesperson, his office is where the customers are. So they have to travel to meet customers in person. According to studies, more than 70% of salespersons' time is spent in traveling and non-selling activities. Sales jobs are such that results are very quantifiable. So, salespeople are under high pressure, trying to meet tough deadlines every single month.
3. New-Age Customers
New-age customers are better informed. They get all the knowledge they want, including that of competing products through the Internet. They look at salespersons for answers to their questions and clarifications, rather than basic product information. Hence, salespersons today cannot be mere information providers. They need to provide solutions to customers by matching their requirements and suggesting appropriate products. Therefore, training needs to be more strategic with a customer-centric approach when imparting product knowledge.
4. Unique Nature of Salespeople
This challenge is from the perspective of the trainers. Salespeople are more action-oriented, more hands-on, and target-driven. They dislike sitting for meetings, writing reports, or even reading reports. Therefore, from the sales training point of you, we would find it very difficult to get a group of salespeople for traditional classroom training. The new generation of salespersons who are young, energetic, and tech-savvy would prefer microlearning modules on their smartphones and tablets.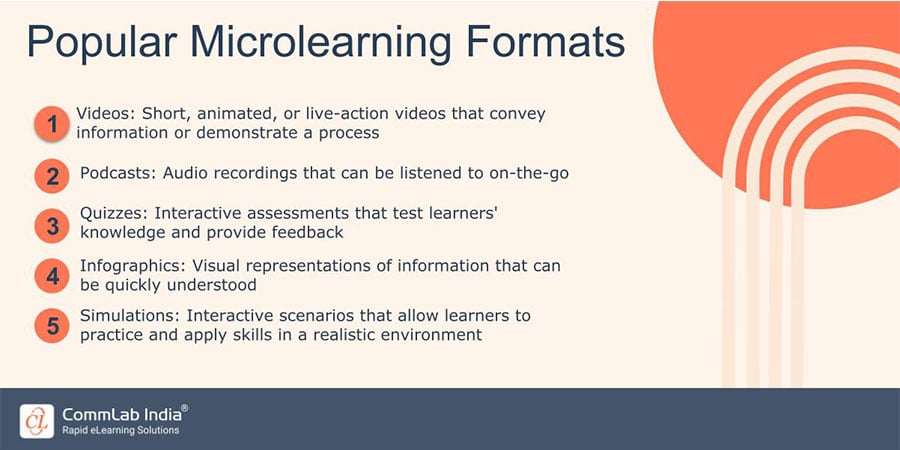 Exploring the Next-Generation Solutions to Deal with Sales Training Challenges
1. Just-in-Time Learning
Salespeople prefer to instantly apply the knowledge they acquire through training programs. But this rarely happens. Imagine your salespeople trying to recollect the information they learned during a training that happened two months back. Will they be able to remember every information they gained? The chances are that the knowledge is lost. So, the best solution is, to give enough information to your learners when they need it the most with the help of just-in-time learning resources and sessions.
2. One-Click Product Information
Information has to be provided in a form that helps salespeople learn the key product features. Provide them with guidelines about who an ideal customer is, so that they don't waste their time on the wrong prospects. Product information should be designed in small modules, with ideas on how to position these features to customers. They must be able to access these details on the way to meet a customer, either on their smartphone or tablet, along with their PCs and laptops.
3. Peer-to-Peer Interaction
This form of interaction and information sharing is very necessary for the overall advancement of your sales force. In many companies, unfortunately, such interactions happen only during the annual sales conference. How can we facilitate this on an ongoing basis? A virtual forum can be created where salespeople can share ideas and ask questions beyond the boundaries of 'organizational space'. Discussions or chats that take place among the employees of an organization across geographical locations also help in a lot of information exchange and learning.
4. Anytime Learning
Salespeople cannot be seen as less informed. They need to meet customers who have equal access to product information. Thus, salespeople must stay updated. It will also be useful if they are delivered informationregularlys in the form of microlearning assets, rather than them making an effort to access it.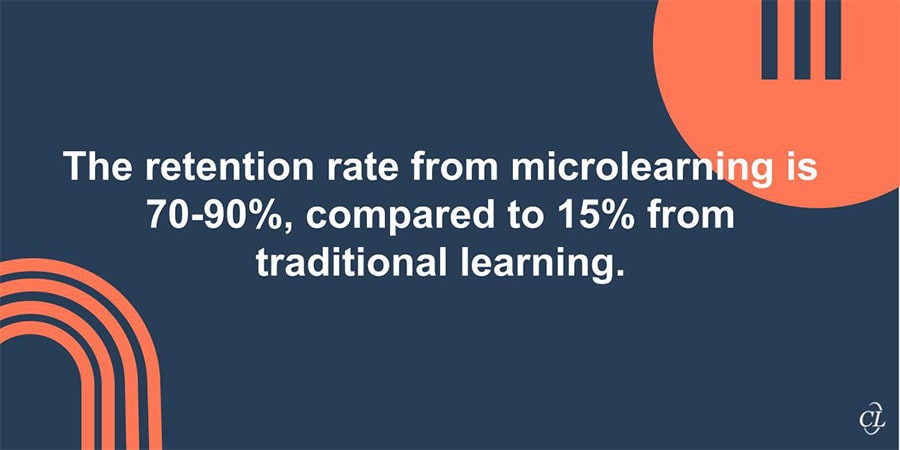 5. Job-Aids and Resources
Sales training can be effective when delivered through a digital platform that provides job-aids. Salespeople will appreciate it if their training is supplemented by a performance support system in the form of checklists, templates, and any other resource, that will help them in their jobs daily.
Wrapping Up!
Given the rapidly changing business world and increasing demands on sales professionals, they need to spend their time wisely, minimizing days off the floor. Thus, it is time for companies and training professionals to rethink their approaches to sales training so that it is highly impactful and provides tangible results. Here's a quick infographic to help you understand more about how rapid eLearning can help you level up your corporate training.
Editor's note: This post was originally published in June 2018 and has been updated for comprehensiveness.