5 Simple Considerations to Design Effective Sales E-learning Modules
Get some insightful tips on designing impactful sales e-learning modules.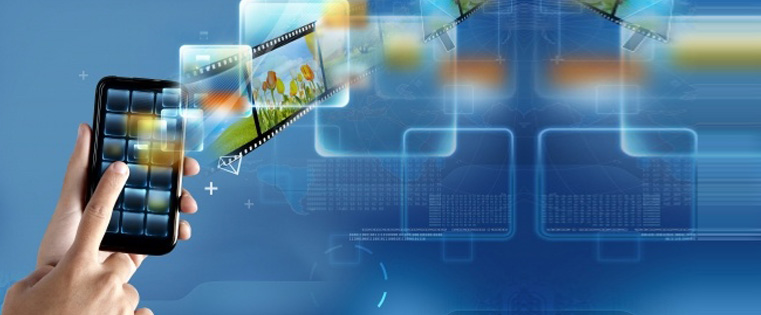 "Sales" is the driving factor for most organizations, but it is not an easy job. Sales personnel need to be master jugglers and do multiple things at the same time. They need to keep an eye on their targets, aggressively source new businesses, manage customer accounts, and engage in high-quality customer interactions. Since all this directly correlates to your organization's revenue, it is important that no stone is left unturned in training sales personnel.
Using e-learning for sales training has numerous advantages. For employees who are constantly chasing targets and clients, e-learning provides the much-needed flexibility to gain knowledge. Thanks to mobile learning, employees can quickly go through small courses, or microlearning assets, to refresh their product knowledge and polish their sales pitch. Owing to the advanced instructional design techniques e-learning uses, employees will experience better knowledge retention and recollection, compared to traditional learning methods.
But for sales e-learning to achieve all of this, it is necessary that they be designed in a way that imparts maximum learning impact. Let's look at a few tips to create the most effective sales e-training modules:
1. Align Learning with Business Goals
Organizations always have a strategy and a business plan in place to grow systematically with time. Your sales training, being such an integral part of growth, should be in complete sync with your business goals. 'Sales' after all is a tricky thing, it depends as much on the needs of customers as well as the proficiency of your sales reps.
So, if you plan to pitch your product to maximum people and not waste time on follow-ups, ensure your training reflects that. It is necessary to thoroughly analyze your organizational needs and training objectives. Derive specific learning objectives from them before proceeding with the development. For example, if you need a course to help reps become familiar with a new product, ensure your course covers those aspects in detail.
2. Make it Engaging
It is important that your e-learning modules captivate the attention of your sales employees, as a hectic schedule makes it very easy for the mind to wander. Digital learning makes use of innovative design formats to do this. Use games constructed around your sales subject matter to boost interactivity among your employees.
Additionally, you should also consider using gaming-elements such as points, leaderboards, goals, etc. along with your general content to increase engagement. To help employees visualize sales scenarios better, you can include scenario-based learning in your sales modules. Ensure scenarios reflect reality and help learners get accustomed to their actual work environment.
3. Focus on Visual Design
The look of your e-course will play a huge role in how well employees learn from it. It is advisable to keep the course clutter-free and minimalistic. This way, employees are not overburdened with information and each slide of the course teaches a meaningful thing. Design is not just concerned with the looks but also how content is handled throughout the course.
It is important to give learners seamless content navigation, as adult learners seldom like to be restricted in the way they access learning material. The look of your GUI should be consistent with your corporate branding and style so that it feels like a property of your organization.
4. Design Out of The Box Assessments
The ability to keep track of learners' progress is one of the strong traits of an online course. Include enough assessment and evaluation components in online sales training modules to help gauge the understanding of sales personnel.
As authoring tools give you ample interactive elements, you can move a step ahead from the usual assessments and opt for something out of box. For e.g. you can use mini games, puzzles, or scenarios in your assessments.
5. Technical Functionality
As sales employees are constantly on the go, it is only natural for them to access e-courses on multiple devices. Digital learning modules catering to such employees are required to be compatible with multiple devices. They should function optimally across the entire spectrum of mobile and computer devices. Using a powerful authoring tool and responsive course design will ensure your course runs as expected not only across devices but also across software.
Since you have made the right choice of going digital with your sales training, take the right steps to make the e-course impactful. If you face any issues with the development process, reach out to an experienced e-learning vendor to untie the knot.