Role of Training in SAP End User Adoption
This blog post shares about the role of training in SAP and its end user adoption.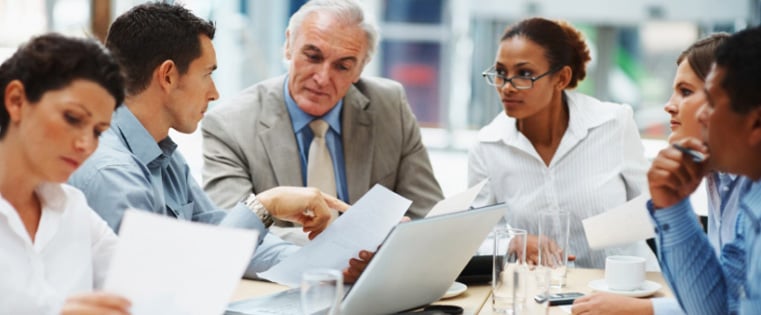 Now-a-days more and more companies are investing in technology such as ERP to increase efficiencies and improve productivity. According to a report by Allied Market Research, ERP software market is all set to reach $41.69 billion by 2020 globally.
There are many advantages of implementing ERP (Enterprise Resource Planning) software. But if it is not accompanied with training, it will result in huge capital investment with no results.
Role of Training:
Various studies showed that most ERP implementations fail to deliver the expected results because of ineffective or insufficient training.
Gartner group research stated that companies that spent less than 13% of their total ERP cost on training were three times more likely to fail, than those organizations that spent 17% or more of their total ERP cost on training.
It is very true, because you may have the ERP system in place, customized to meet your company needs. But, unless your employees know how to use the software, you will not be able to reap the benefits of it.
With this it is clear that training is the key element in implementing ERP successfully, but the million dollar question here is, when should we train and how should the training be.
When should training be given?
Training will be effective, only if it is given on time or when actually needed.
Introduction to ERP:
ERP implementation is a complex exercise and involves the transformation of key business processes and working practices. This results in end users resistance to change. So before you begin the implementation, the end users must be introduced to the ERP system, processes that will be changed and educated about the benefits of this shift.
Existing Data Migration:
Migration of old data from the existing to new system is the next important phase of ERP implementation. It is not a small task and can often require the usage of complex data importing and extraction tools. So the project team must have a good understanding of the system and knowledge and skills of legacy data extraction and migration.
Orientation of the tool:
Prior to ERP testing phase, you need to plan for ERP navigation training. The learners must be given an overview of the features of the tool and the technicalities. This will help them in becoming comfortable with the software application. This navigation training can be simultaneously conducted with the testing phase.
Application level Training:
After the testing phase, the end-users are trained on how to use the software application to perform their jobs and allowed to practice what they have learnt. This application training must be specific to the individual role. Once they achieve this level of certification, they can go live with the system.
Training must be carried out in phases – Before and after the implementation. With this the next question that comes to your mind is, how should the training be designed?
Training should have the following characteristics:
Be relevant:
The content plays a crucial role in making training a huge success. The training goals and learning objectives must be clearly set based on the learner roles and responsibilities. For example, the end users can be grouped based on their departments such as Finance, HR, Marketing and Sales. Each of these groups is trained on the concepts and modules relevant to their work.
Consider Learner Pace:
You need to remember that the users are exposed to ERP for the first time and all leaners do not learn at the same pace. There is a chance that the fast learners move ahead and slow learners get stuck. This increases pressure on slow learners and can impact adoption. So you need to find ways to ensure that all of them master the software at their comfortable pace. Online courses enable learners to learn at their own pace.
Engage Learners:
ERP software is complex to deal with, so the training course must engage learners and convey the instructions in a simple manner. Simulation based courses allows you to mimic real-life applications, where learners can be trained on the instructions first. Then they are allowed to try working on it, under guidance and in a safe environment.
Refresh Knowledge:
People forget 90% of what they have learnt within one week. So it is important that you follow up and reinforce knowledge post implementation of ERP. One way to do this is design exercises or activities, a short test or questions to assess. Based on this evaluation, they can be assigned the needed training again. Practice makes man more perfect.
A huge amount of time and money is invested in implementing ERP, so it is very important to pay attention to addressing the training needs. Training in frequent intervals will make people more comfortable result in better adoption rates. These are some of my insights. Do share your thoughts with us.