5 Strategies to Impart Effective Online Product Training to Retail Workforce
Check this blog to know how you can deliver good product training, online, to employees of retail companies.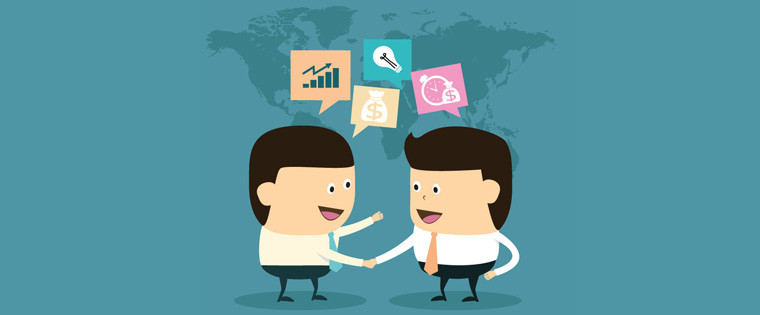 It is a well-known fact that products are the life blood of business organizations, and those in retail sector are no exception. Good training on products helps the staff of retail firms to provide customers products that are most-suited to their needs, thereby delivering the best value for their money. This, in turn, creates high levels of customer satisfaction, which results in loyal customers and increased revenues.
Many retail organizations are adopting online learning methodologies for training their employees on products. Firms in this sector suffer from high rates of employee turnover, and conducting classroom training sessions frequently can lead to high costs. There is no such problem with e-learning; online courses need to be developed only once and can be used as many times as you want.
Today, we will look at 5 strategies to impart high quality online product training to retail workforce.
1. Scenarios to explain product usage
Sales reps of retail companies (or for that matter, any salespeople) can sell better if they understand how customers use their products. There can be no better way to educate retail employees on how products benefit customers than using scenarios. For instance, one of our clients, a retail organization that sells computers uses scenarios to explain how its laptop computers with "long life" batteries are ideally suited for professionals who travel extensively. The company presents a scenario in which Mr. E, a frequently-traveling business executive faces problems with his laptop, due to poor battery backup. Then, it tells learners that their laptop is the perfect solution for executives such as Mr. E, as the laptop has a battery backup of 9 hours.
2. Case studies to help connect better with the subject
Case studies are one step ahead of scenarios; they are real-life situations that have taken place and are used as a reference for the future. A case study includes a systematic research of the "how" and "why" of a particular situation. Case studies add a sense of realism to your product training material. One of our clients, a retail chain that sells health foods uses the case study of its customer Jack, who had become morbidly obese due to the consumption of high-calorie food. It then explains how Jack could reduce his weight to healthy levels using the company's food products.
3. Interactivities to educate about different parts of a product
Interactivities can be used leveraged in online courses to provide information about the various parts of a product to sales staff. These interactivities can be developed easily, using rapid authoring tools such as Articulate Storyline. One of our clients, a large retail store that sells chemical process pumps uses online courses containing hotspots for educating its employees about the various parts of its products.
4. Animated videos to explain the functioning
You can use videos with a high degree of efficacy to explain the functioning of products. One of our clients, a retail seller of consumer electronic products, uses animated training videos to explain how microwave ovens work. The initiative was a grand success and received very good response from learners. Animated videos are also very useful to explain the functioning of certain products, which can't be demonstrated. One of our customers, a retailer that sells specialized healthcare products uses animated videos to educate its staff and customers on how nicotine patches, used in smoking cessation therapies work.
5. Infographics to reinforce learning
Human memory is short, and learning needs to be reinforced for proper application of knowledge at the workplace. You can use infographics effectively to reinforce product knowledge. One of our clients in the retail electronics space uses infographics to reinforce knowledge about televisions. The client has created several infographics, each listing the features of a particular brand. Staff can access the infographics whenever needed, on their mobile devices, ensuring that the knowledge acquired is not lost to memory.
Good product training helps retail personnel sell products better. Harness the power of e-learning to deliver excellent training on products to your staff.