E-learning for Retail Training: An Assortment of Training Segments
E-learning programs are becoming increasingly popular in the retail industry. Through this blog, training managers can understand the different segments in the retail industry where e-learning can deliver effective training.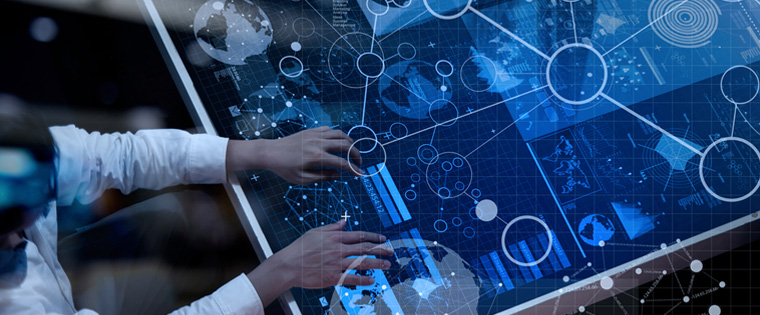 We live in a digital world where it is possible to shop for anything under the sun with just a few clicks of the mouse. The retail industry is no exception, and is undergoing a tremendous change where the lines between the online and the real world are getting blurred. Whether it's an online store or a brick-and-mortar retail store, one factor that remains common is customer experience. It's no longer enough for the retail industry to meet customer expectations, it has to exceed customer expectations.
Because customer experience is key to the success of the retail industry, it pays to invest in training your employees. In the retail industry learners are more dispersed geographically when compared to other industries. There is also a necessity to speed up the time and competence in sales skills. All these make e-learning programs the effective method for retail training. Check out the different e-learning programs that help deliver effective retail training.
E-learning for Sales Training
Your retail store might have the best products, but of what use is it when your customers aren't convinced enough to purchase the products.
Consider a hypothetical scenario where you walk into a store to buy a pair of shoes. You are wondering about the different brands available, finding the right fit, the right color, and so on. You are unable to find the right fit and you ask the salesperson for help. The pair of shoes that you like are not the right fit and the salesperson does not take any effort to help you find a suitable pair.
You walk into the next store and find that the salesperson is ready to assist you; he is knowledgeable about the different brands and is also able to give you tips on the footwear that's in vogue. The experience at this store is very different from the previous one as the staff here is very eager to help you. If you haven't been able to find the right fit in a particular footwear brand, they are ready with alternative options that suit your requirements. You walk out of the store, a happy customer.
The sales skills of the staff play an important role in the success of the retail industry. Happy customers ensure repeat business and what better option than e-learning to train your staff on the skills necessary for an amazing customer experience. A custom sales training program that is focused on the goals and targets of your company can help learners develop their sales skills based on real world experience.
E-learning for Customer Service Training
In the scenario above, the sales staff in the second store knew how to deliver a good customer service experience. Staff in the retail industry need to be aware of the value that customers bring to the business. Right from handling an irate customer to convincing a customer to refer others, customer service professionals need to know how to strike the right chord with their customers. E-learning programs in the retail industry can be used to train employees on customer service skills, and by doing this, your business is guaranteed loyal customers and increased revenue.
E-learning for Product Training
One of the key factors that differentiates your organization from your competitors is the knowledge of your employees. If sales staff are well trained on the products offered by the company, then they will able to sell better. Online training delivered in the form of short, interesting microlearning modules is another way in which e-learning programs can be applied in retail training. You might want to consider a vendor for custom e-learning development to meet the specific requirements in your industry.
E-learning for Process Training
Whether it is managing an inventory or implementing a retail point of sale (POS), not training your team members can prove to be costly. E-learning programs for retail training can be used to deliver process training to your employees across the globe. Employees who need to quickly look up processes can do so through simplified mobile learning courses.
E-learning for Leadership Training
Effective retail managers need to build strong leadership skills. Apart from focusing on day-to-day activities, a good retail managers needs to implement strategies that can move the organization into the future. Stanford research institute and the Carnegie Mellon Foundation conducted a research among Fortune 500 Chief Executive Officers and found that 75% of long-term job success depends on soft skills and only 25% on technical skills. Using e-learning for retail training, can shape the leadership team using reinforcement techniques like microlearning.
If your customers are ready to drive to your store, investing time and money, why would you want to lose the chance to close the deal with them? In an industry where change is the new normal, investing in e-learning for retail training can help your staff add to the list of delighted customers and deliver awesome shopping experiences. Most of the world's largest retail companies use e-learning for employee training and development. Are you among them?